On June 9, 2018, I was given the thrill of being the Honorary Model for Shop. Sell. Strut! Season 2, held at Pure Event Space in South Amboy, NJ. Shop. Sell. Strut! is the fundraising event created by founders Alyssa Lego and Amanda Witkowski to raise money and awareness for autism-related causes. This year's event raised money for the Morgan, Marie, Michael Foundation, and their iCan iPad Learning Experience Gift Program.
Shop. Sell. Strut! features fashion shows as part of an afternoon of fun, vendors, a silent auction, and entertainment. I had the pleasure of walking in three of the runway shows, as well as participating in the opening number and closing presentation. I was also thrilled and surprised to receive my very own pageant crown by Alyssa and Amanda as a thank you for all of my work on behalf of Shop. Sell. Strut! Perhaps my most important role for the evening was a speech that I gave talking about the important mission that drew everyone together. You can read the text of the speech on this post I published on LinkedIn.
Before I show off the great photos from this amazing afternoon, I want to take a moment to thank Alyssa and Amanda, as well as Dawn Lego, Maria Witkowski, the members of the event committee, and the volunteers, for giving me this wonderful honor and coming together to raise money for this important cause.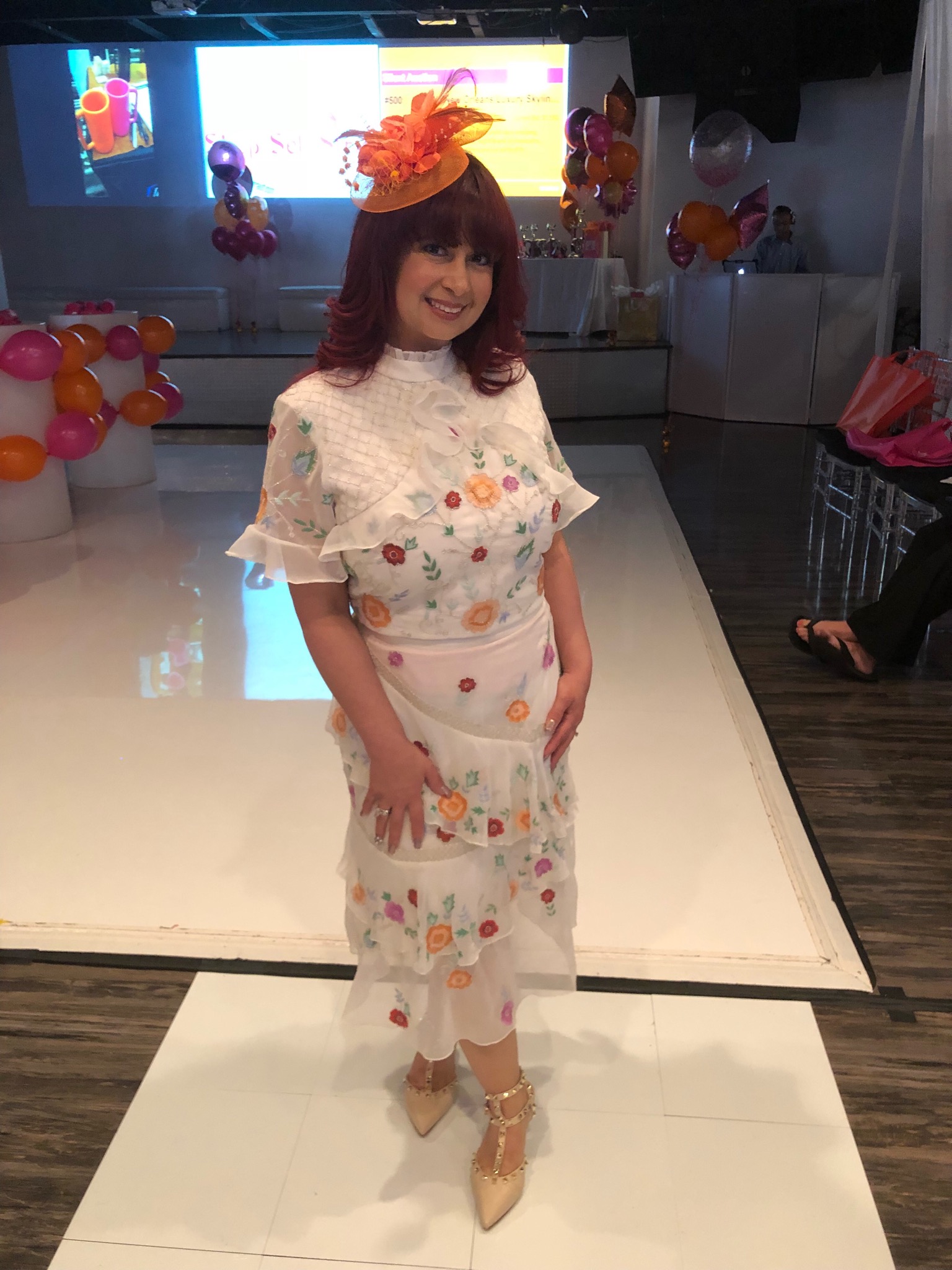 My opening look, that I wore when welcoming guests to the venue, was from Bebe. Bebe loved the look so much that they made me one of their #bebebabe Women of the Week for June 15, 2018 on Instagram.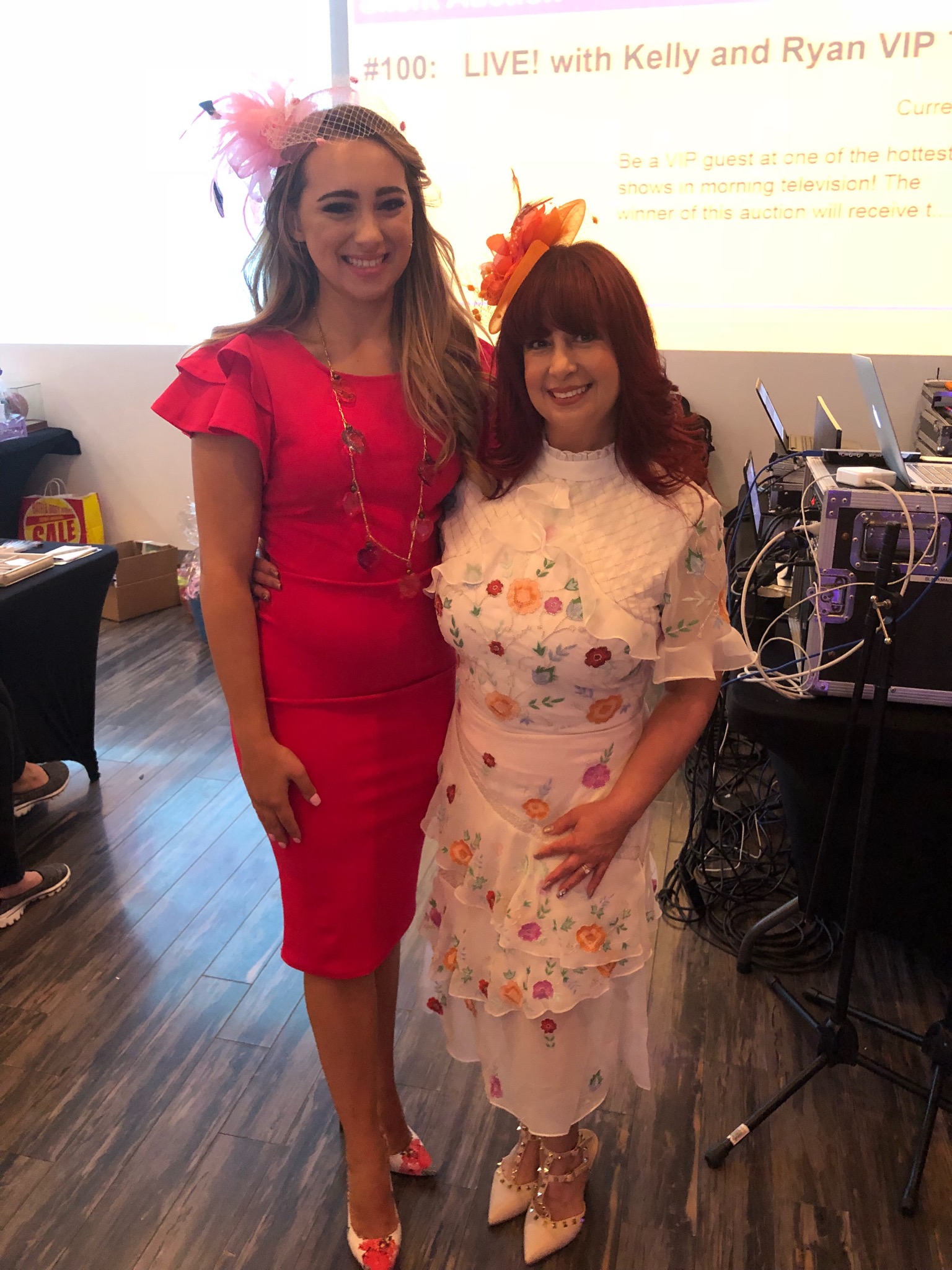 The lovely Amanda Witkowski and I are comparing fascinators before the show begins. Amanda is a world-class figure skater, who is going to be a pediatrician, in addition to her modeling and fashion merchandising. A truly multi-faceted and talented young woman.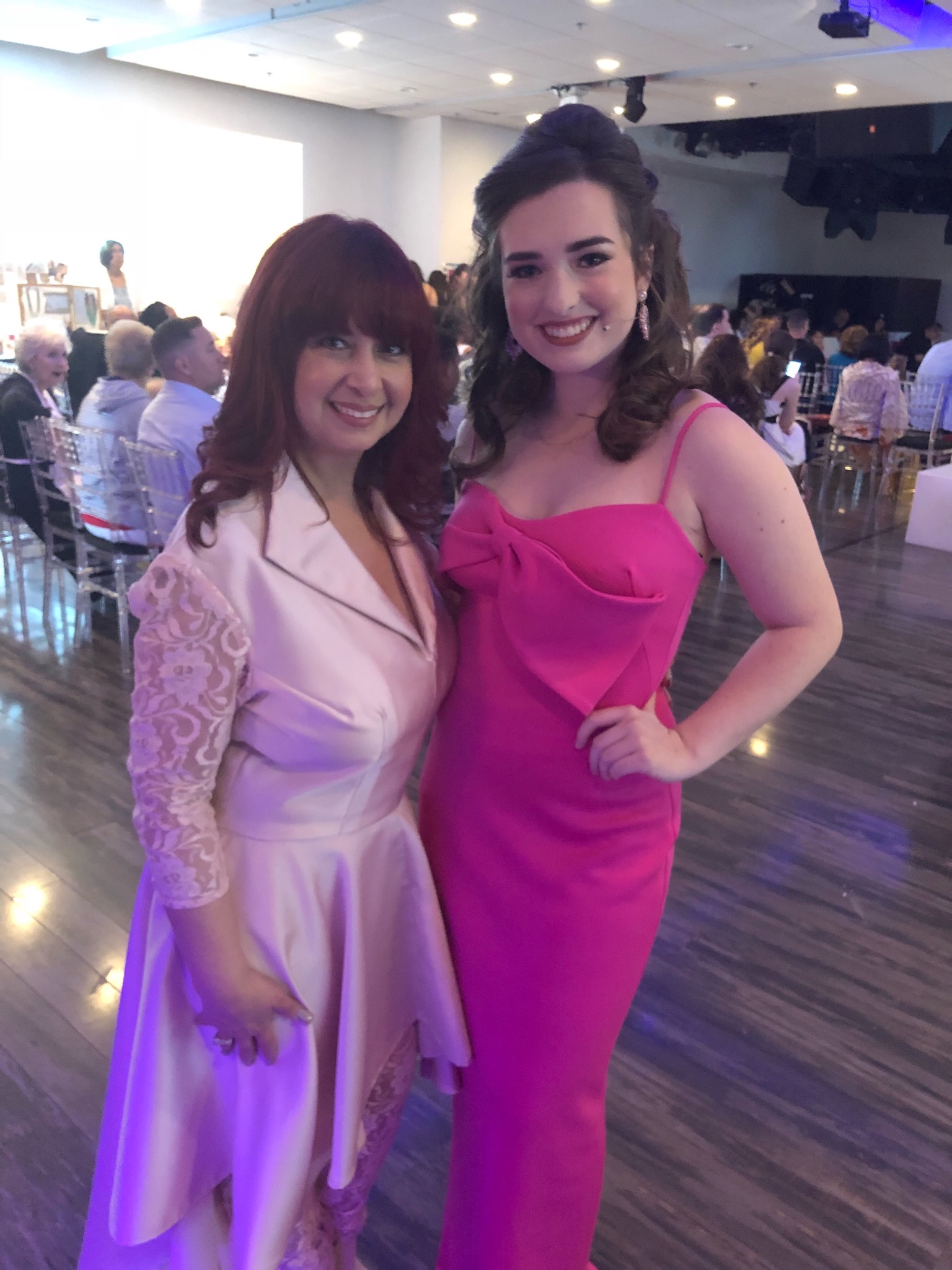 There aren't enough words to describe my feelings for the brilliant and beautiful Alyssa Lego. She has founded several charities, a fashion line, and a fundraising organization. Plus, she is an inspirational speaker, pageant queen, tap dancer, as well as a writer. She's also getting ready to debut her own radio show. She inspires the heck out of me and it's always so much fun when we get together.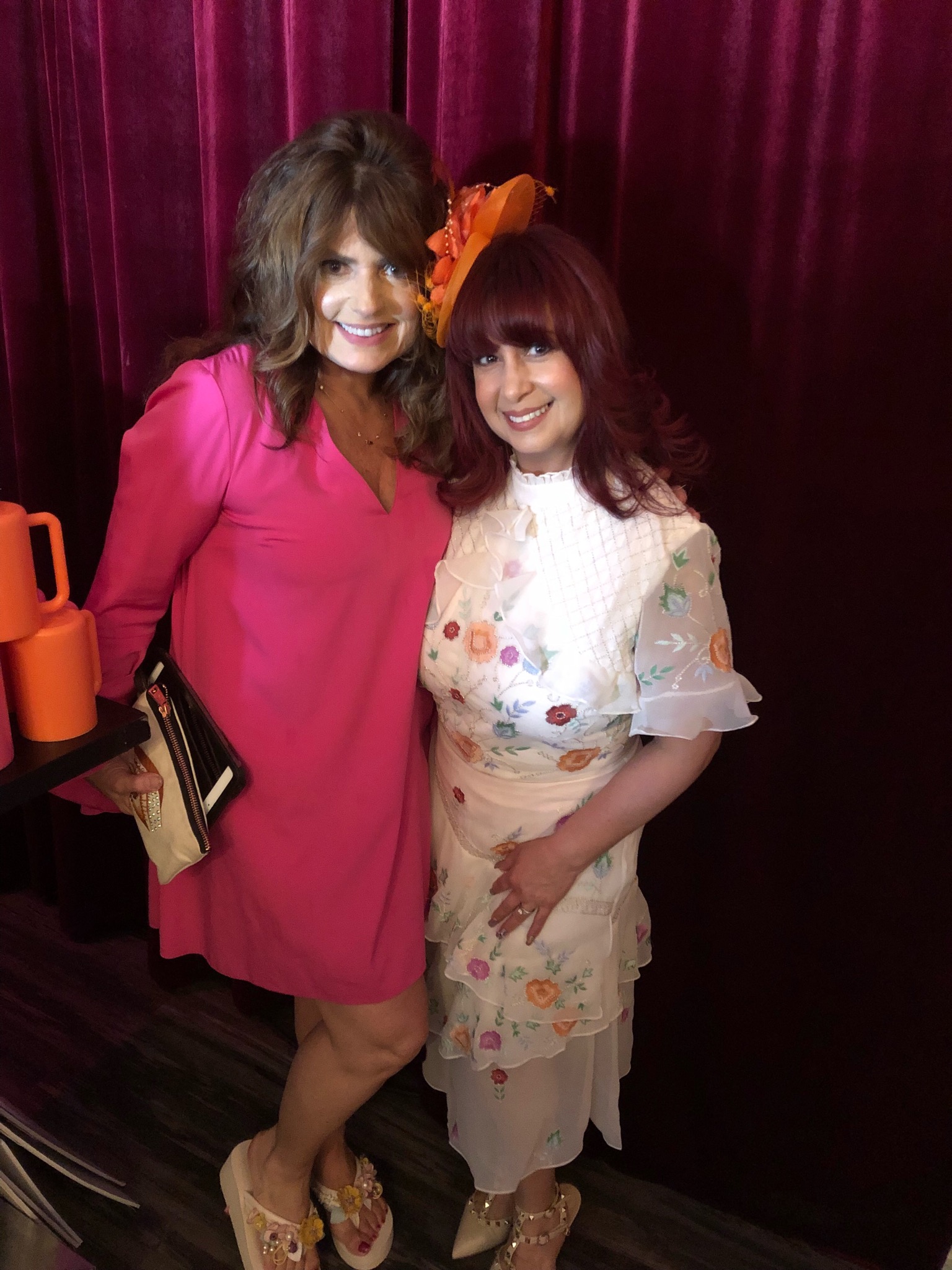 Me and Dawn Lego, who did so much behind the scenes to make things happen. Thank you so much, Dawn, for letting me part of this experience.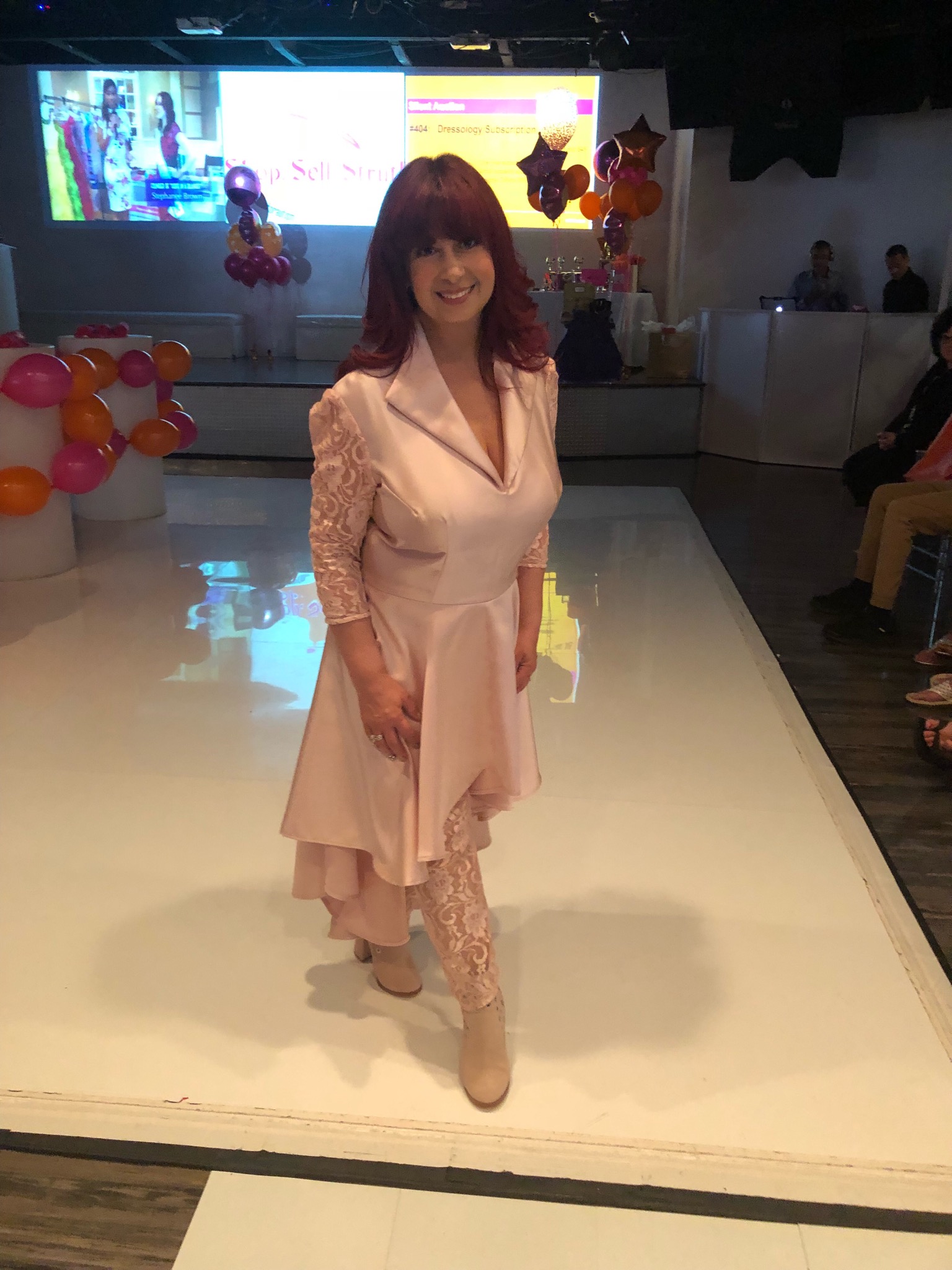 My next look for the evening was this custom couture gown from one of my favorite designers, John Leon. This stunning pink outfit was designed specifically for Shop. Sell. Strut! and I loved the chance to represent a good friend and fabulous designer on stage.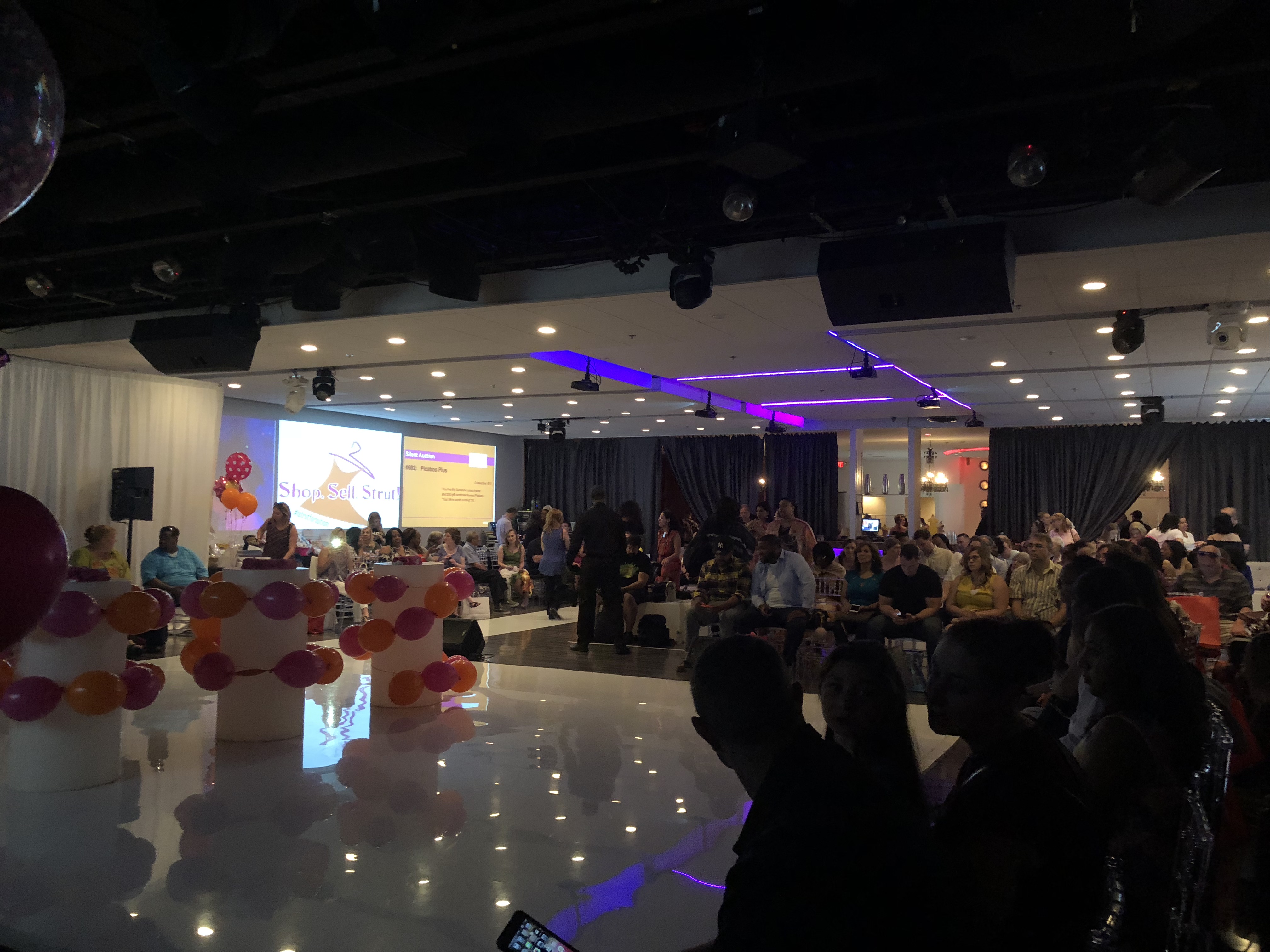 My view from the stage a few moments before the opening number kicked off.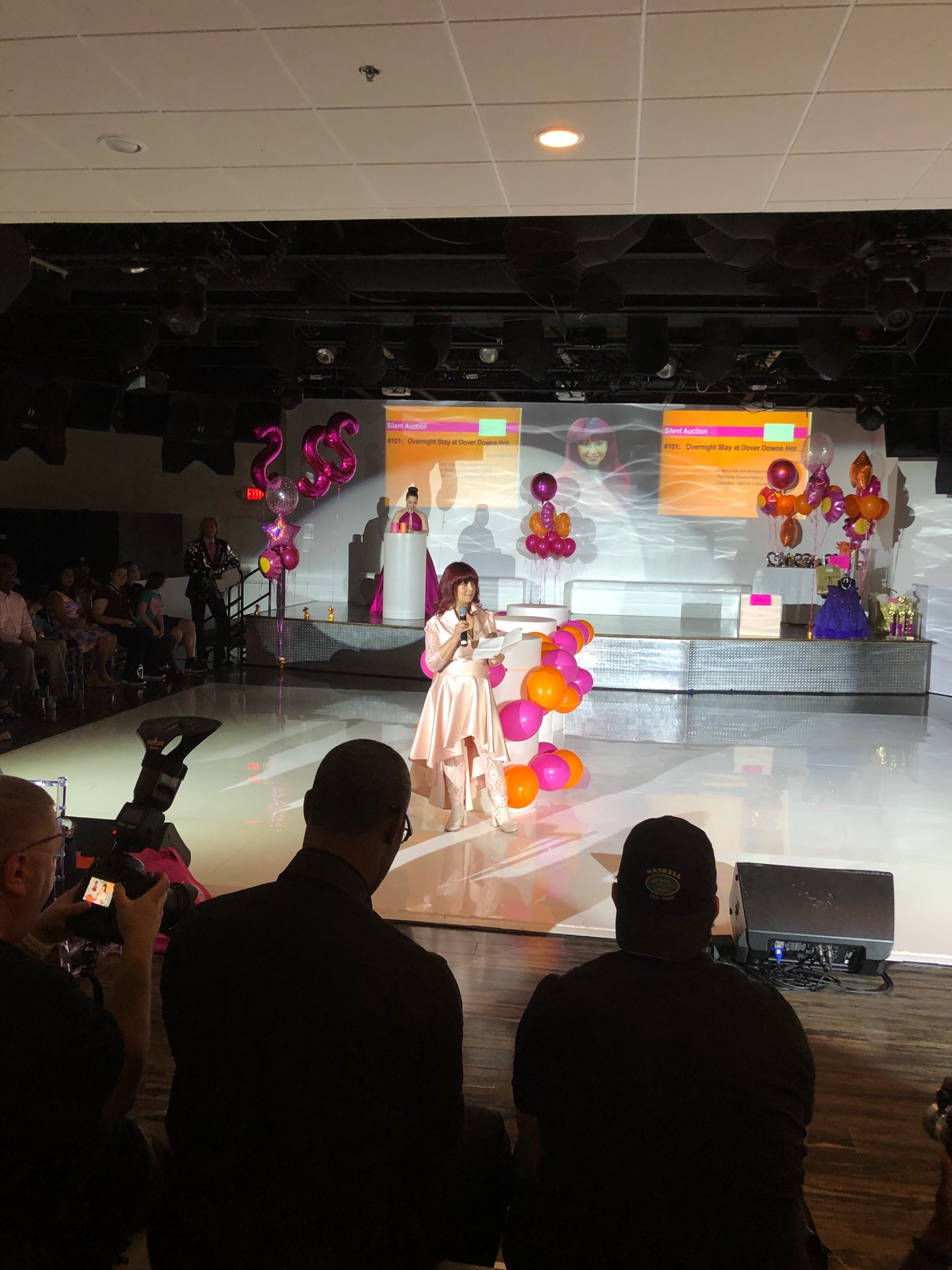 Front and center giving my speech about the mission of Shop. Sell. Strut!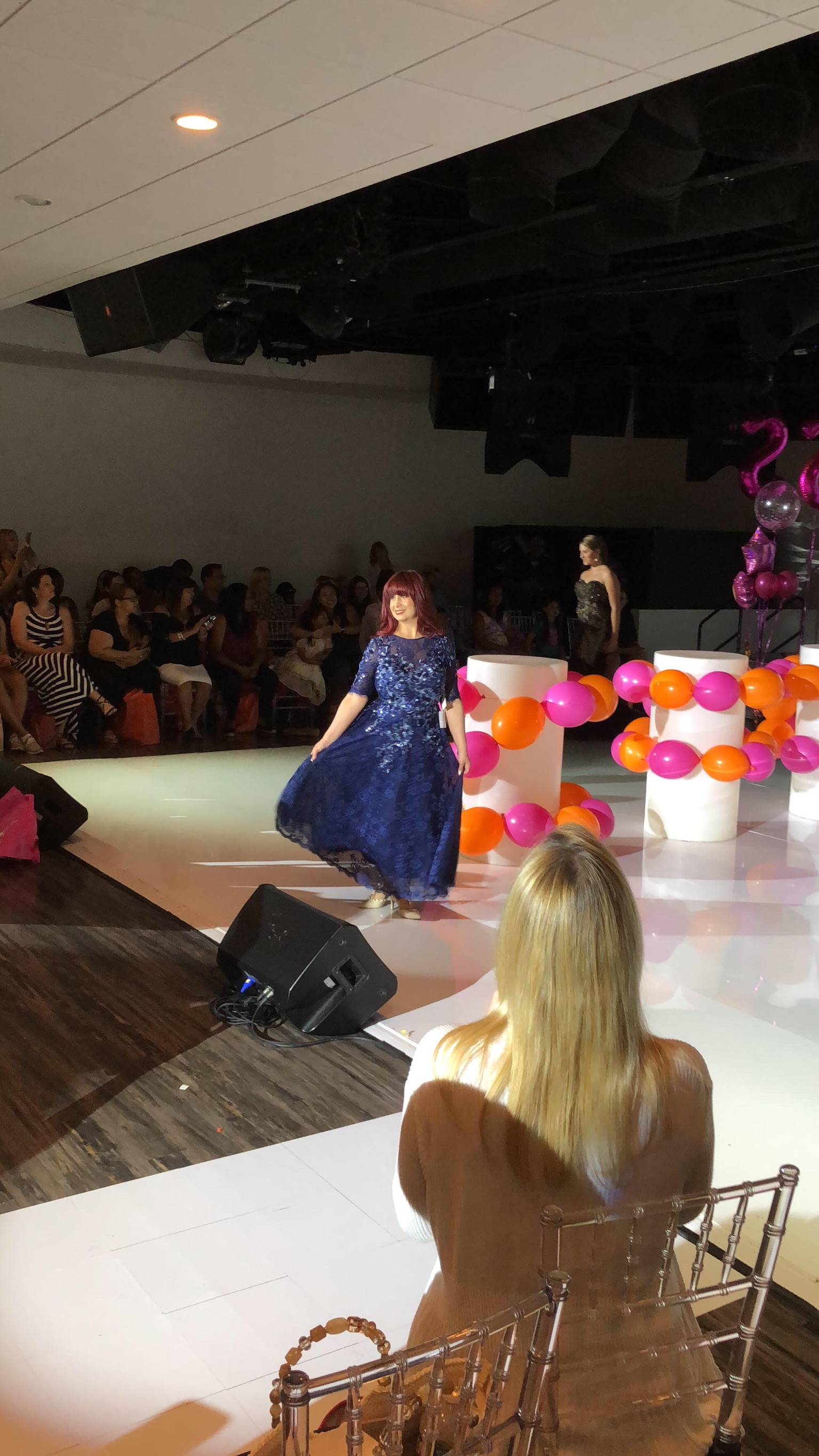 One of my runway looks, from Mona's Boutique & Tailoring. I loved working with Mona and her boutique is a perfect stop for weddings, proms and other formal attire.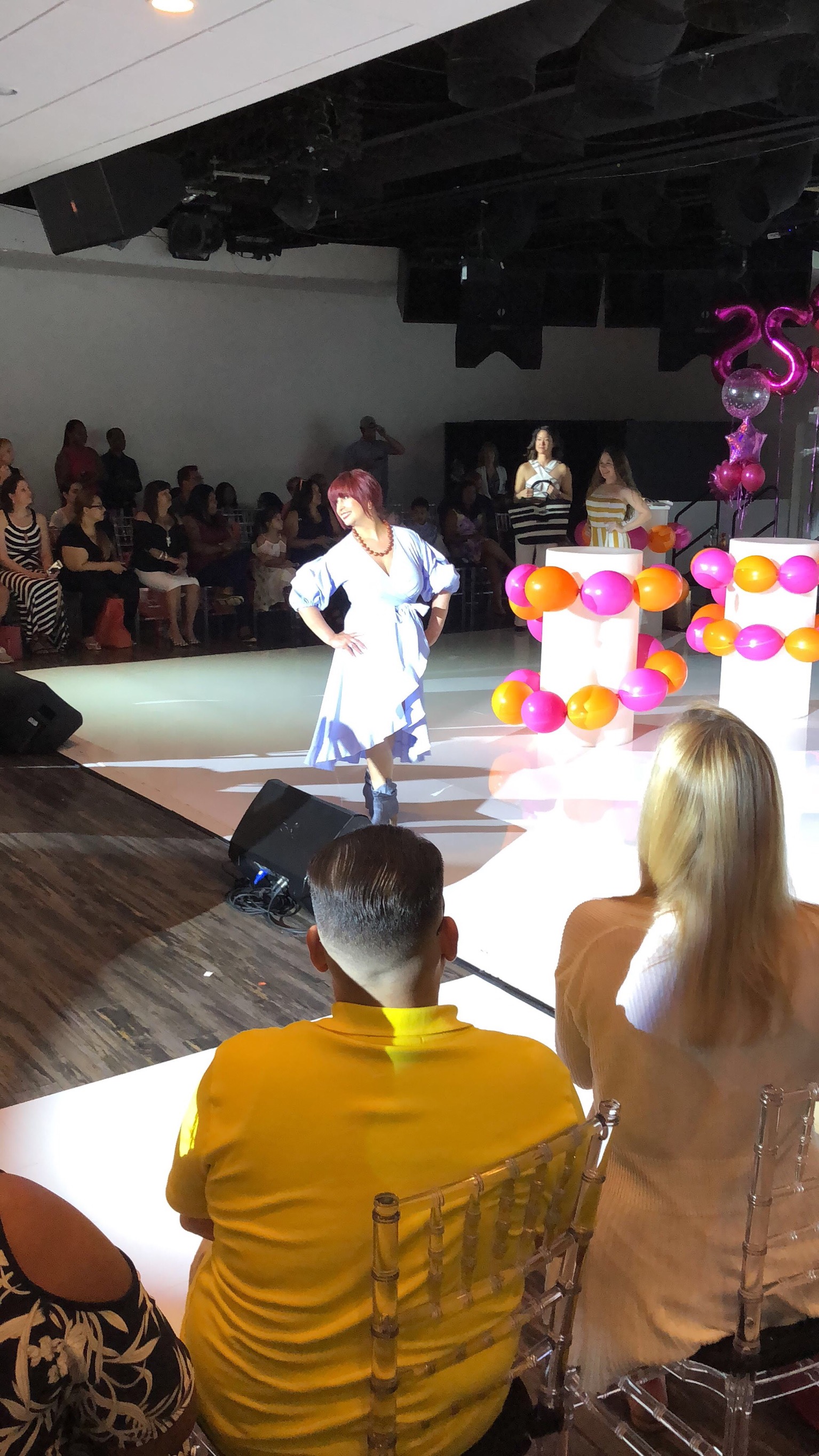 I especially enjoyed strutting the runway in this outfit from Brand A. It's called the Myra, and it's named after me! Brand A is the fashion line created by Alyssa and Amanda and this runway show was the line's debut.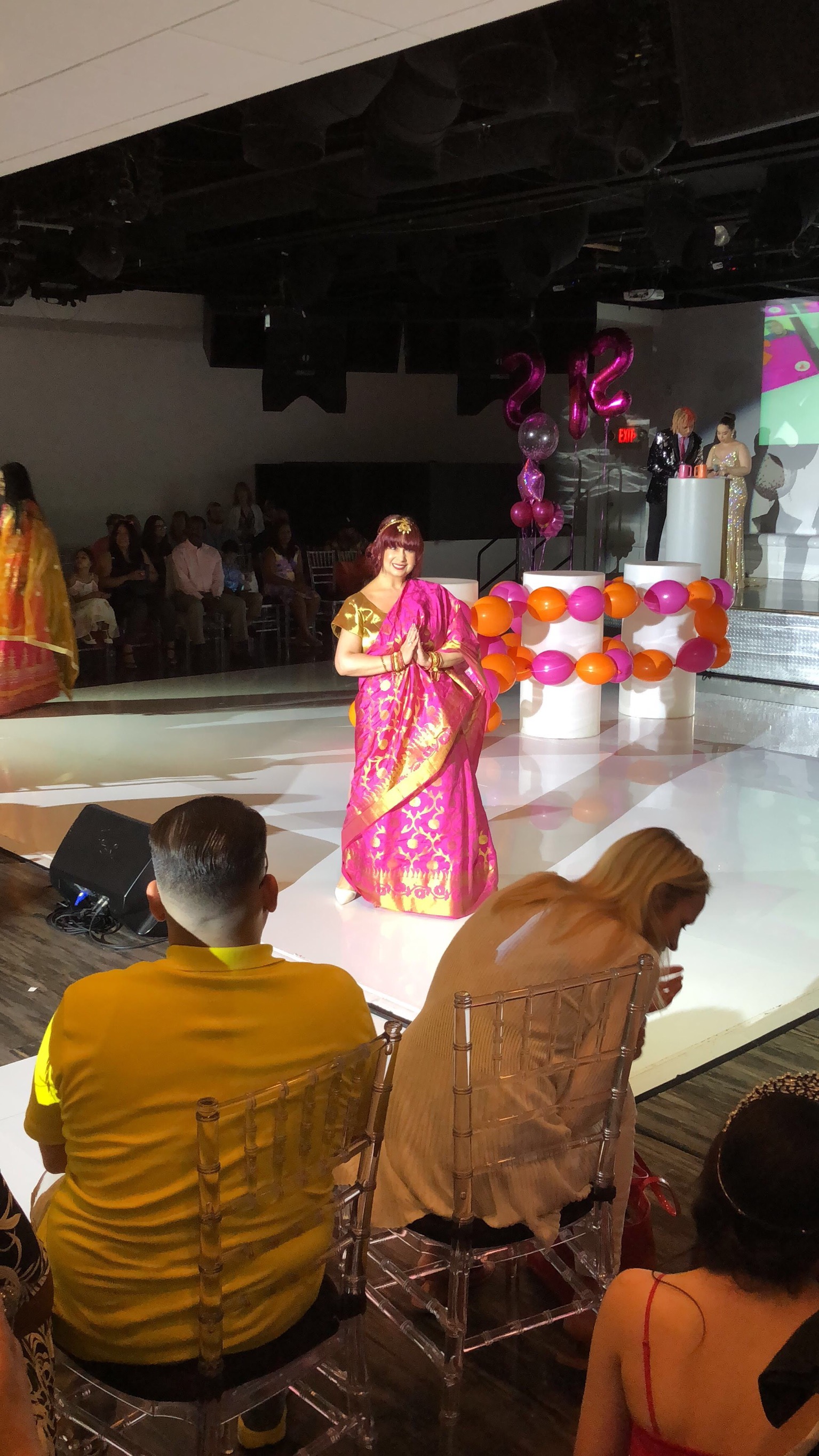 The fashion was international! This was my first time wearing a traditional Indian saree. This beautiful and elegant outfit is golden, with the Shop. Sell. Strut! colors of fuchsia and mango. The jewelry was amazing and I felt so beautiful and special wearing it. This was one of the highlights of the show.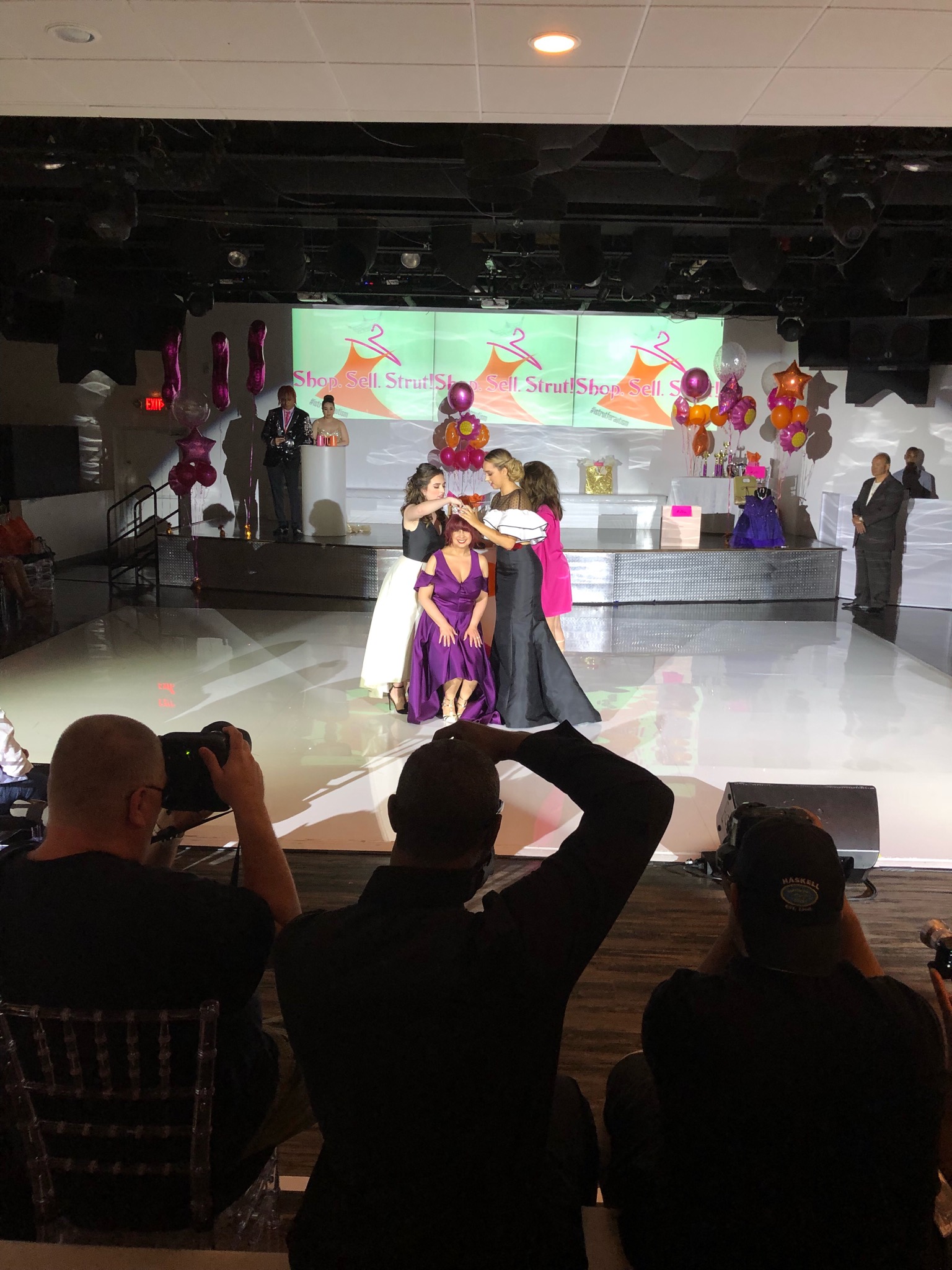 My own pageant crown! I was so surprised and happy to receive this special gift from wonderful people.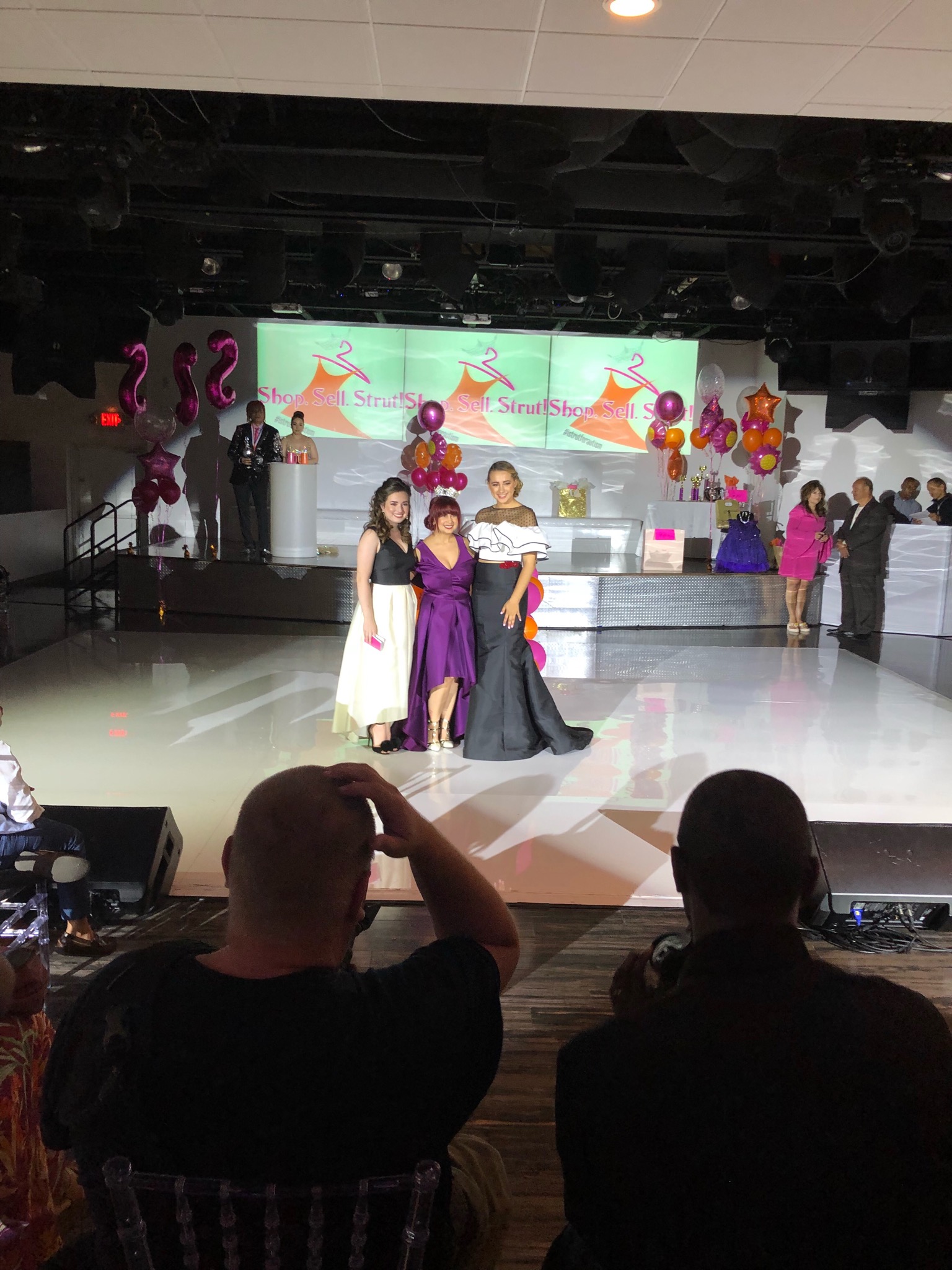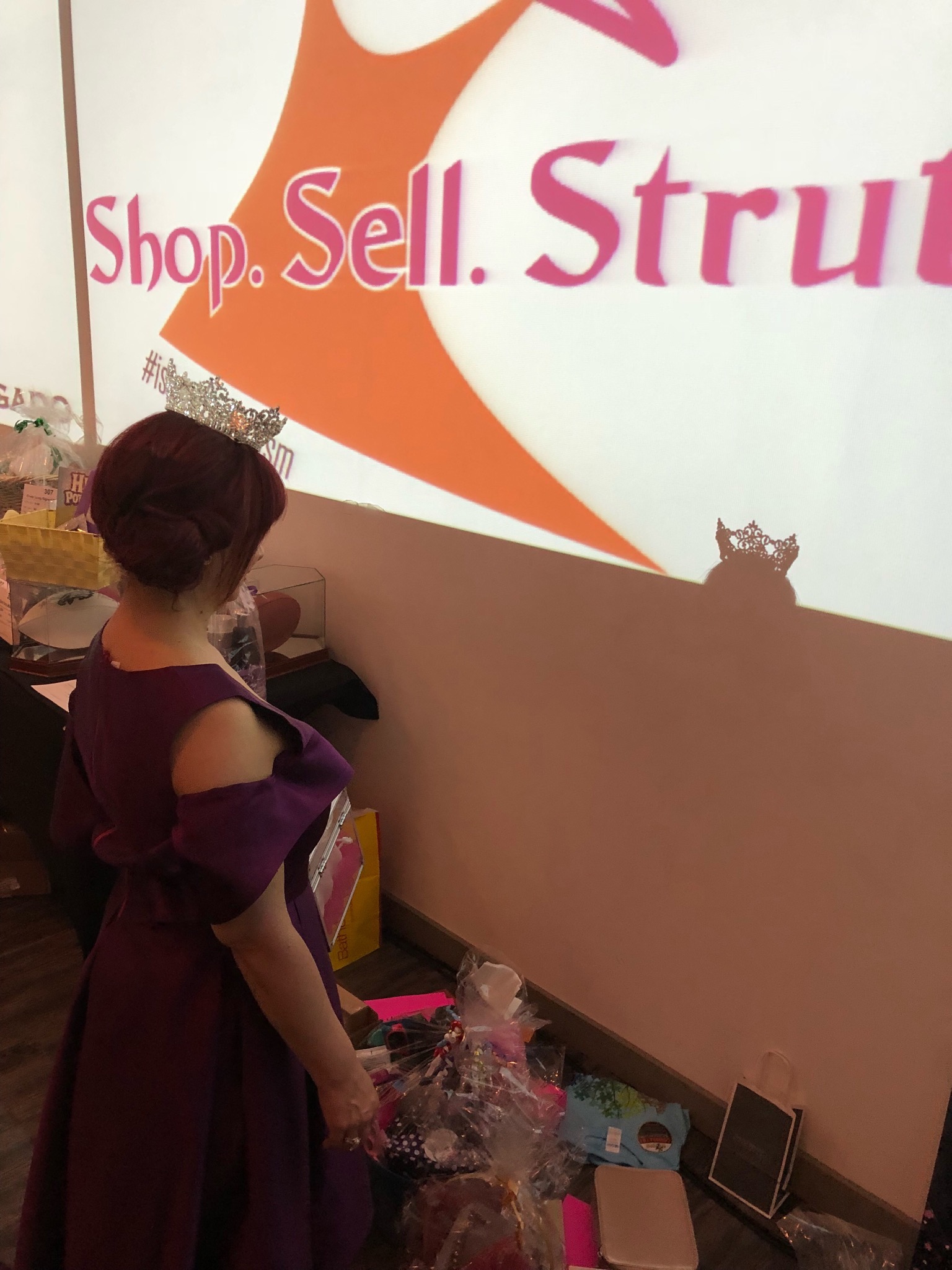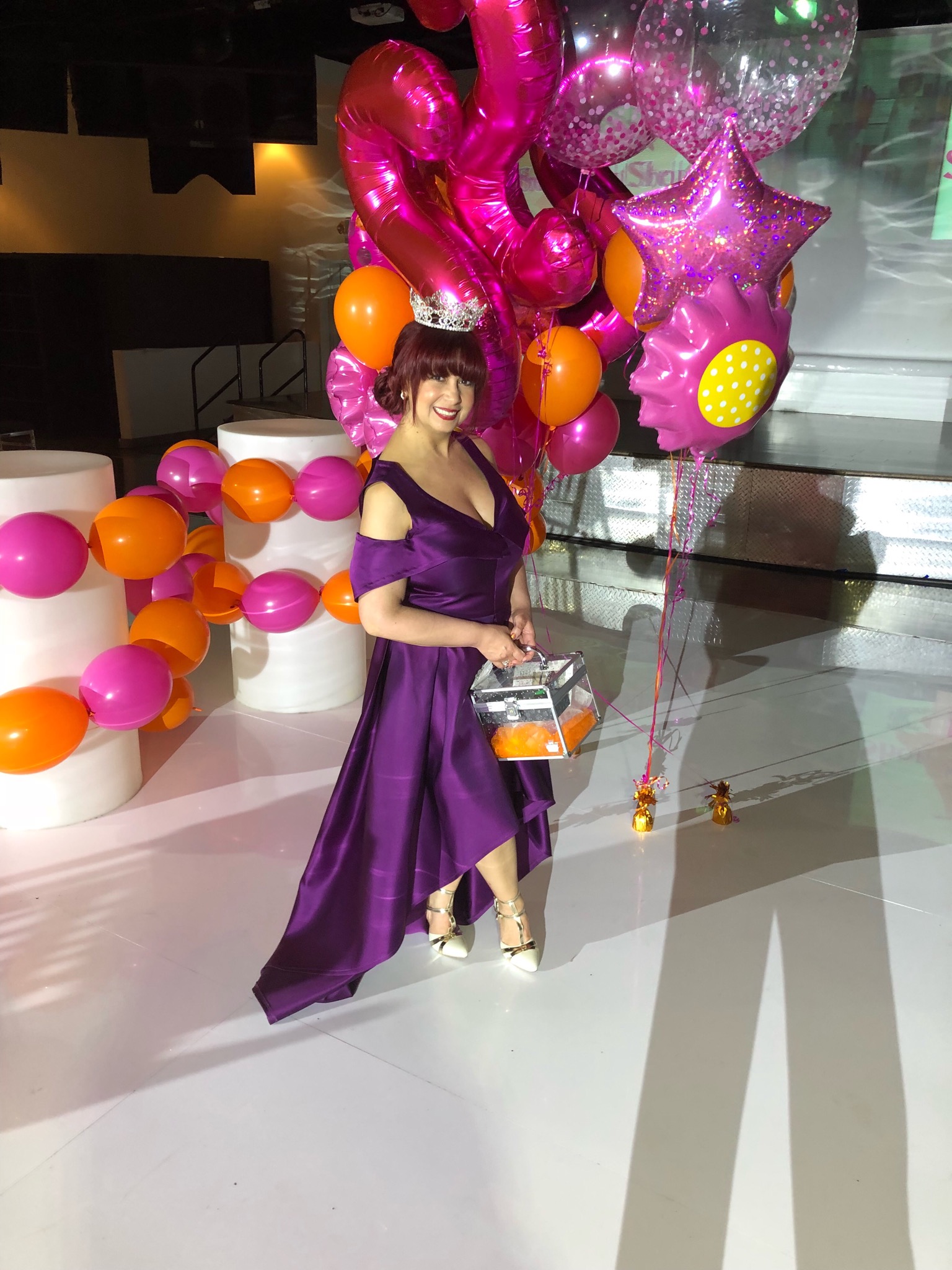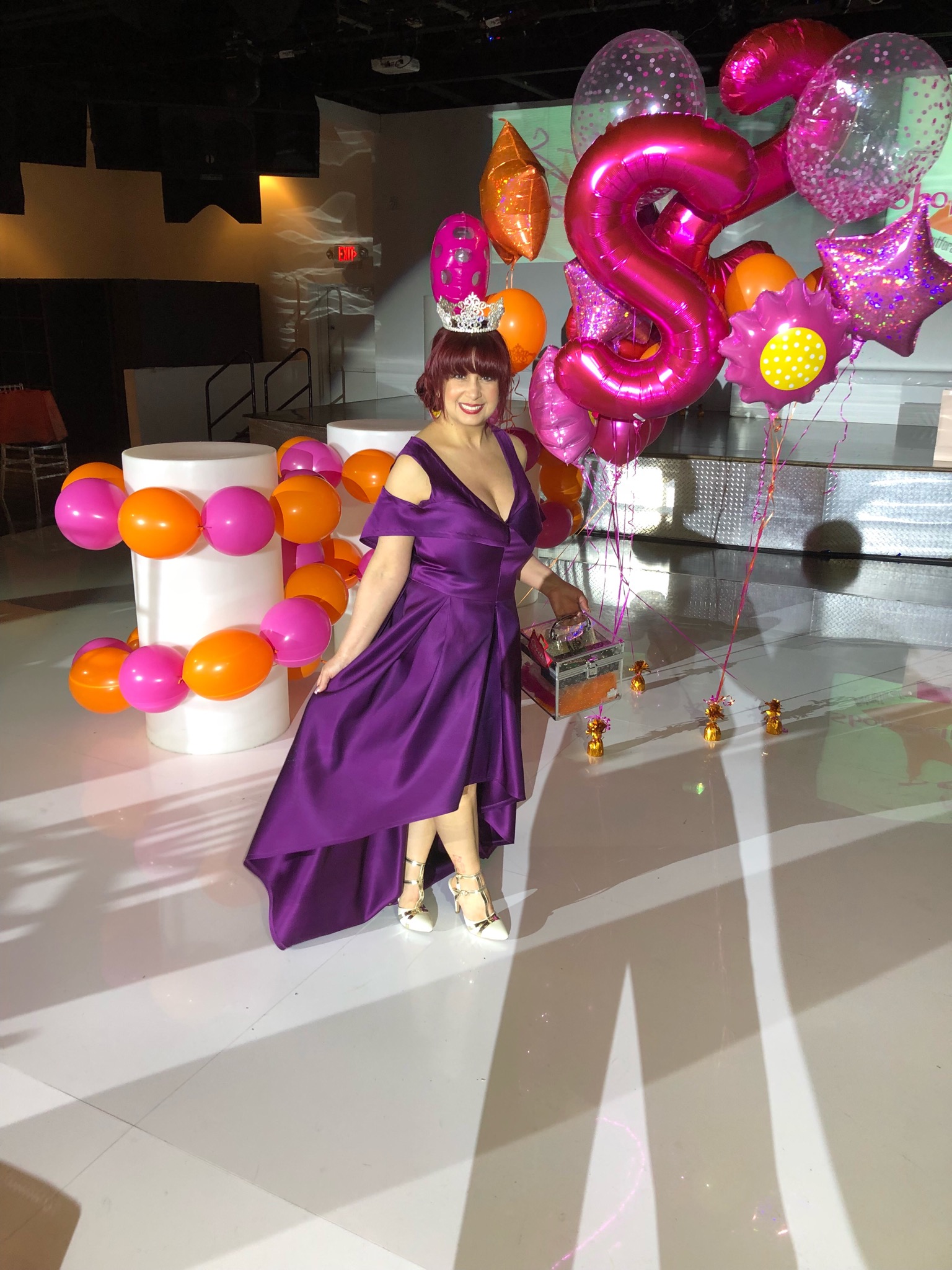 My final look is a second stunning custom couture gown from John Leon. The pageant crown is the perfect accessory, don't you think?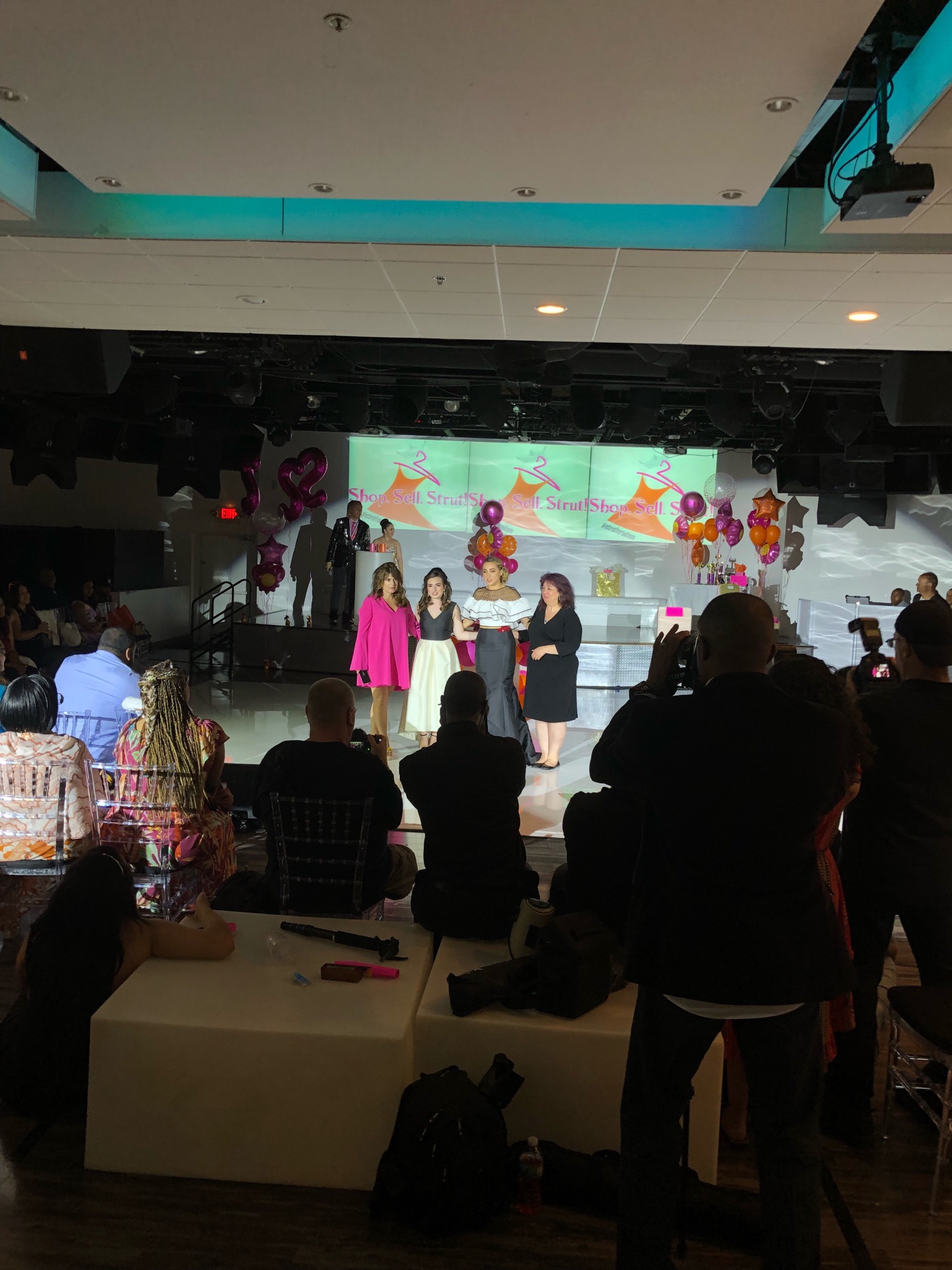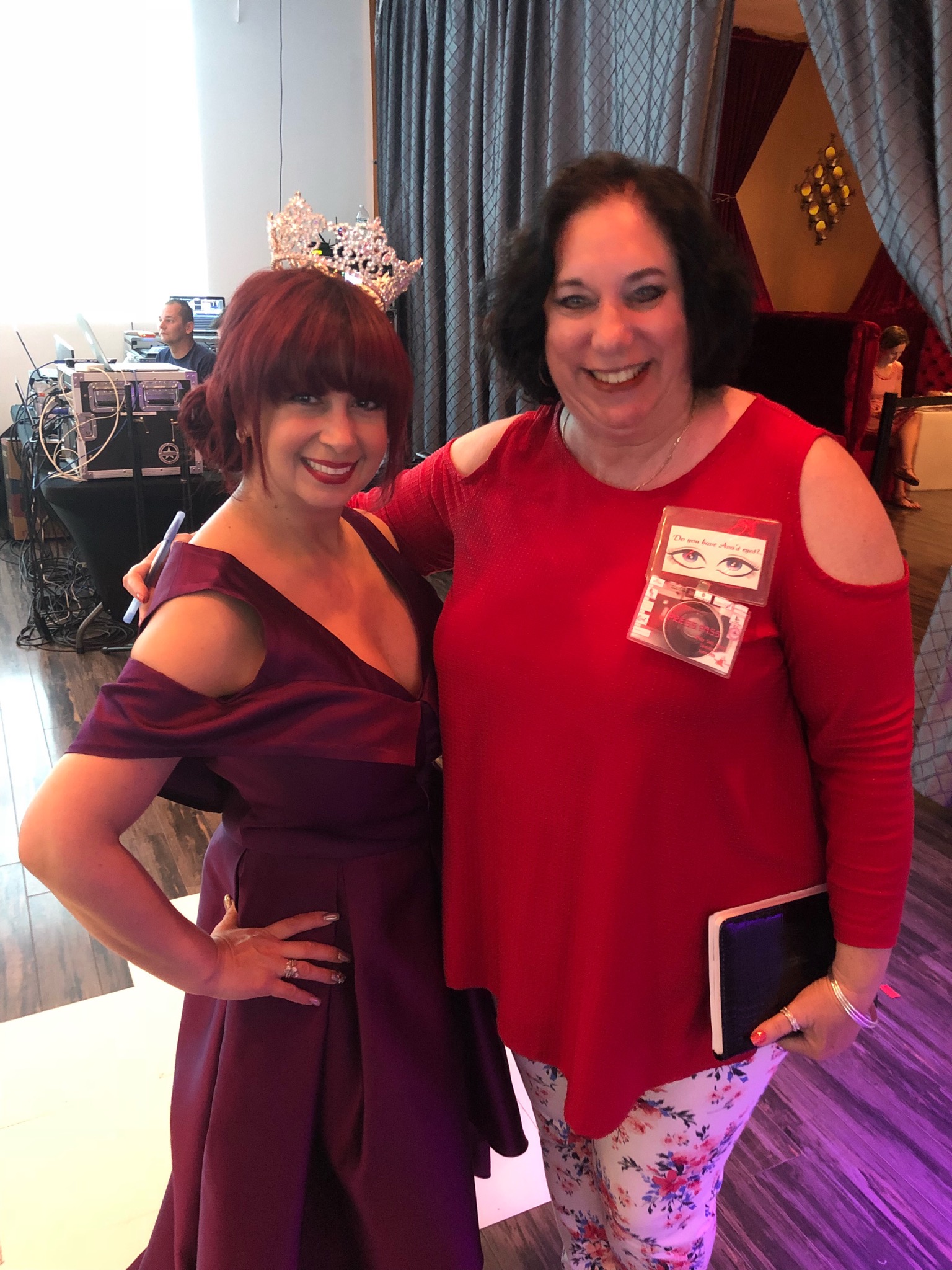 With designer and blogger Ava Holly Lewis-Korth.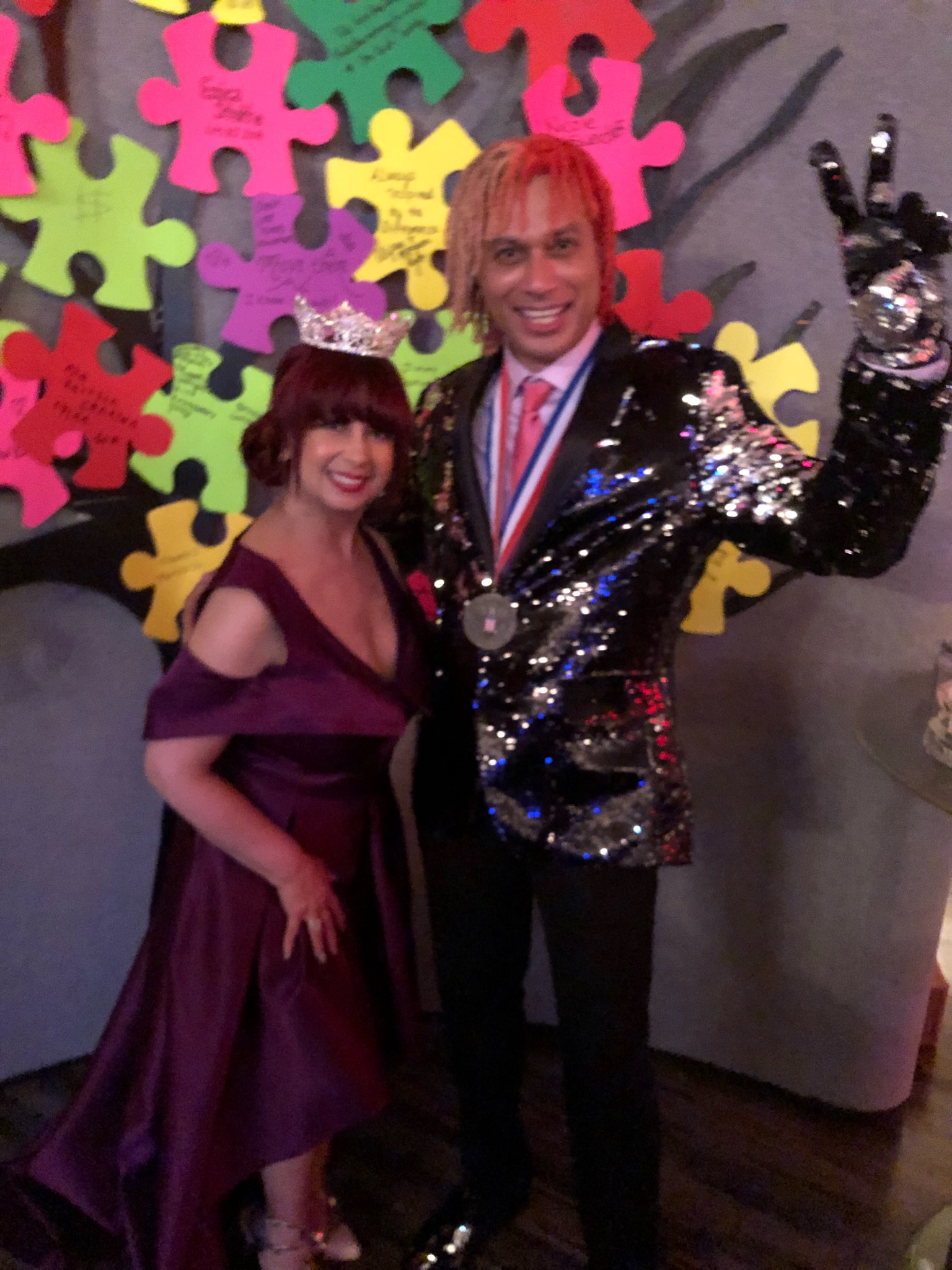 Me and media personality Shefik, who was the co-host of the afternoon.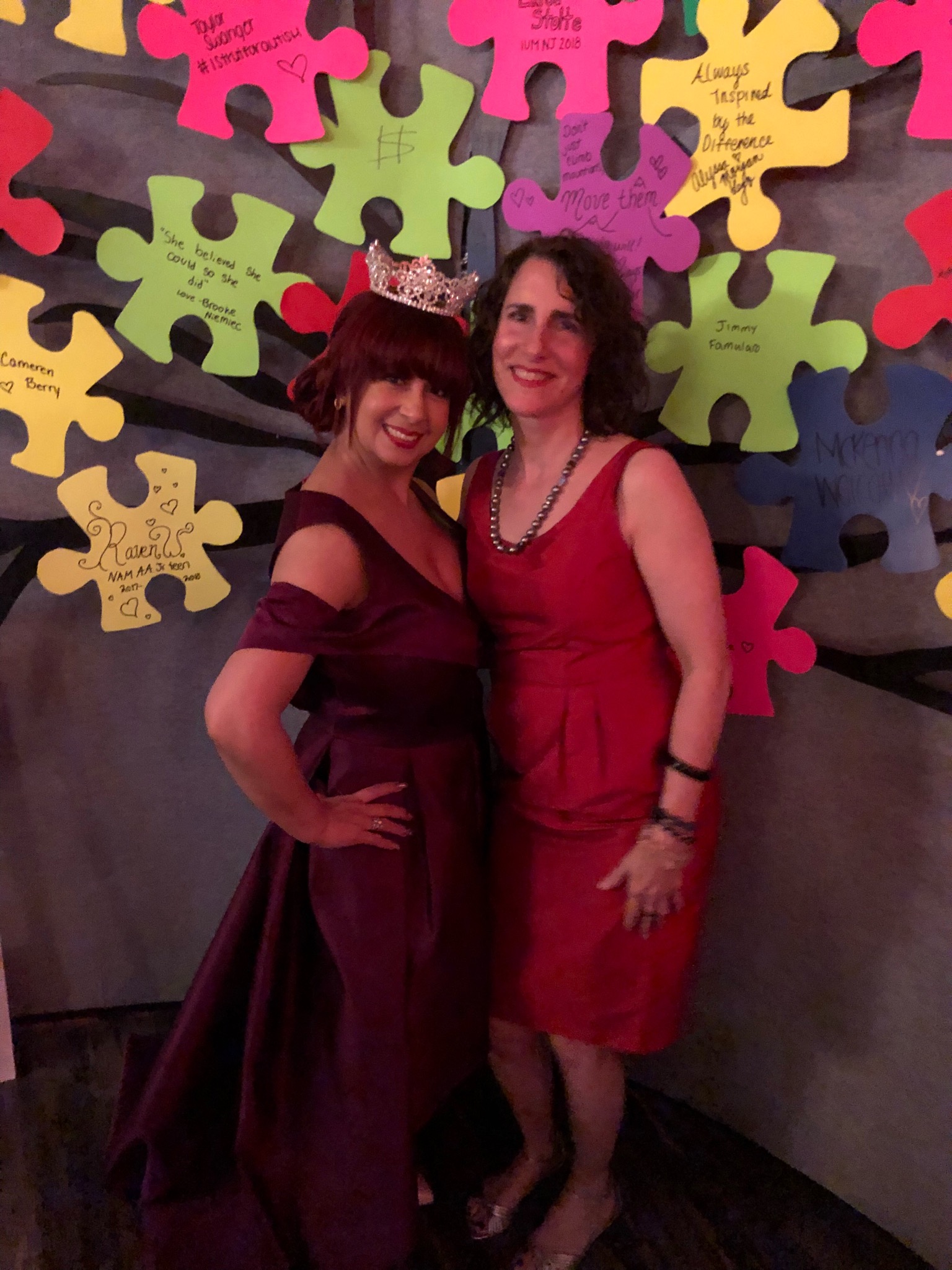 When I wore my Brand A look on the runway, it included an amazing piece of jewelry from Kellene Kulas.