Sit down and listen to a story of a fashion blogger who went to the ball. Oh, goodness, there is a very special event taking place in New York City. It's the Pinoy Weave Fashion Show and Gala, honoring three amazing designers from the Philippines. It's a formal event! Whatever will I wear?!
I know! I'll find an amazing designer to make me a beautiful gown. So I went off to a wonderful and magical land, called Philadelphia, to meet with John Leon. I had met John and seen his work at Atlantic City Fashion Week and love the flowing quality of his designs. I asked if he'd like to make me a gown, and a few Facebook messages later, we were invited to his studio to make our own magical ball gown.
I knew I had made the right choice when I saw the first sketch he came up with, just based on his initial ideas. It was beautiful!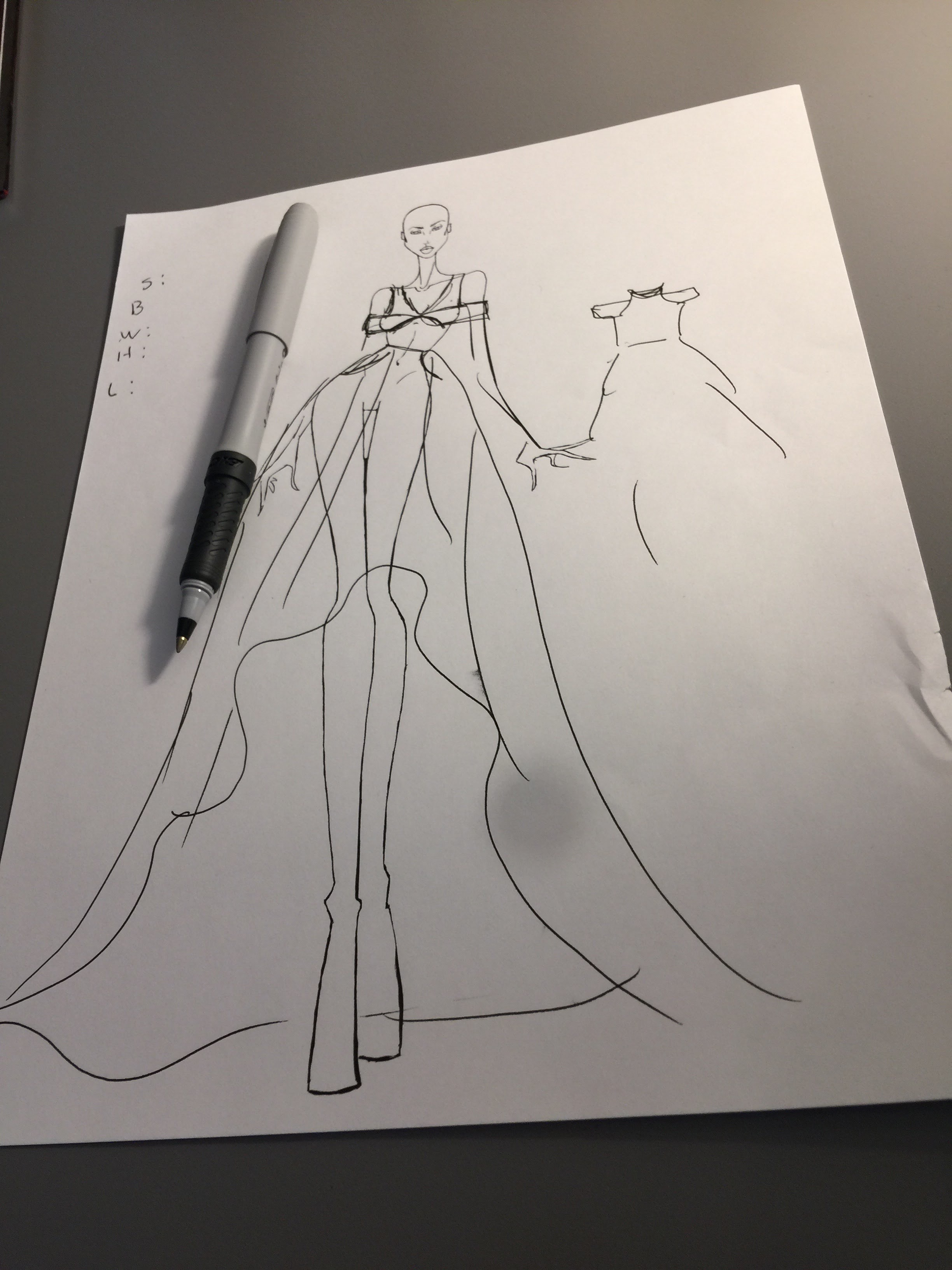 It was time to take some measurements.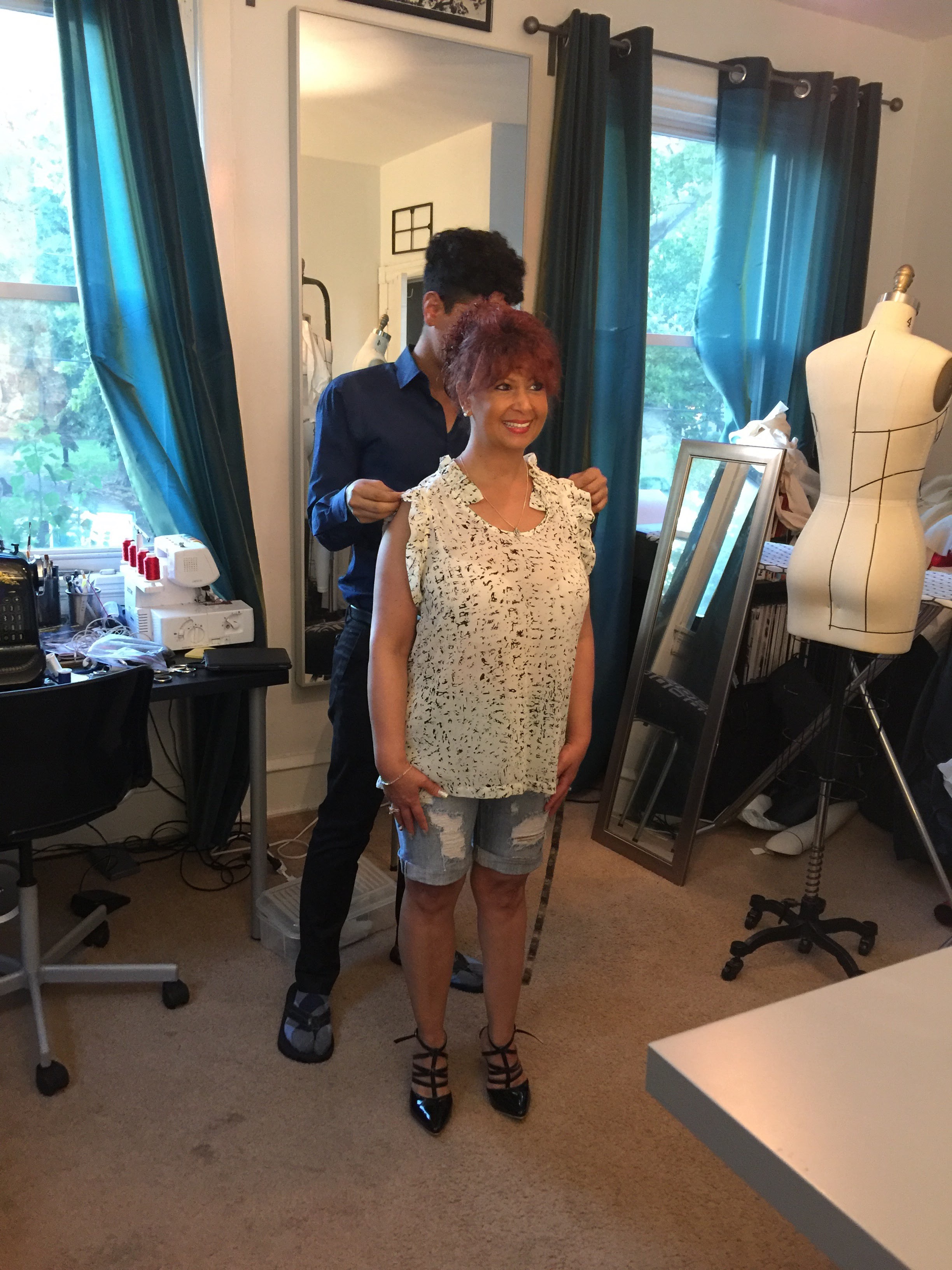 … and more measurements.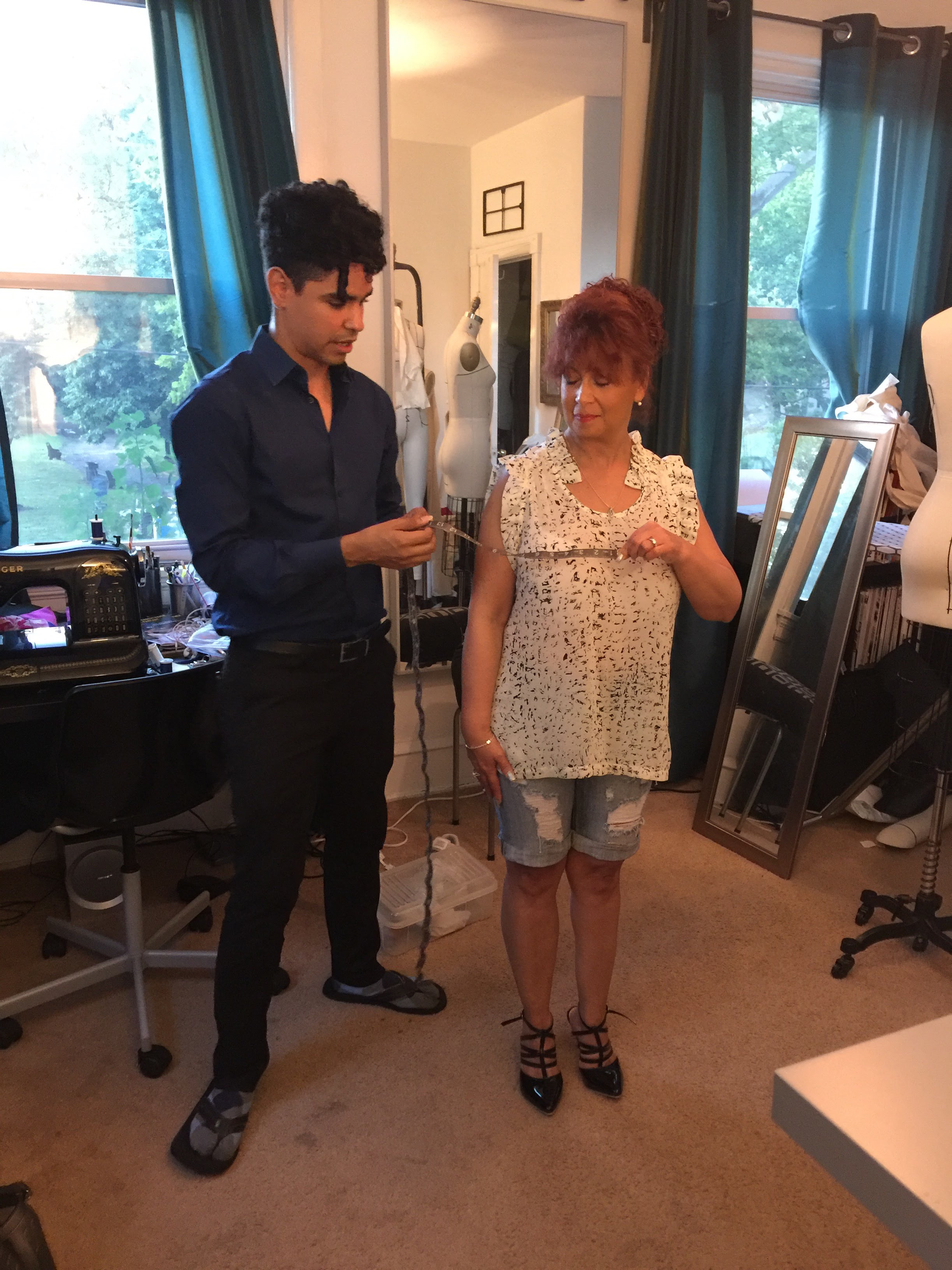 What color should the gown be? Would you like a train? How high are the shoes? Questions and decisions! I told John to run with it! Pick the colors, find an amazing fabric and be sure that the magic will last until midnight!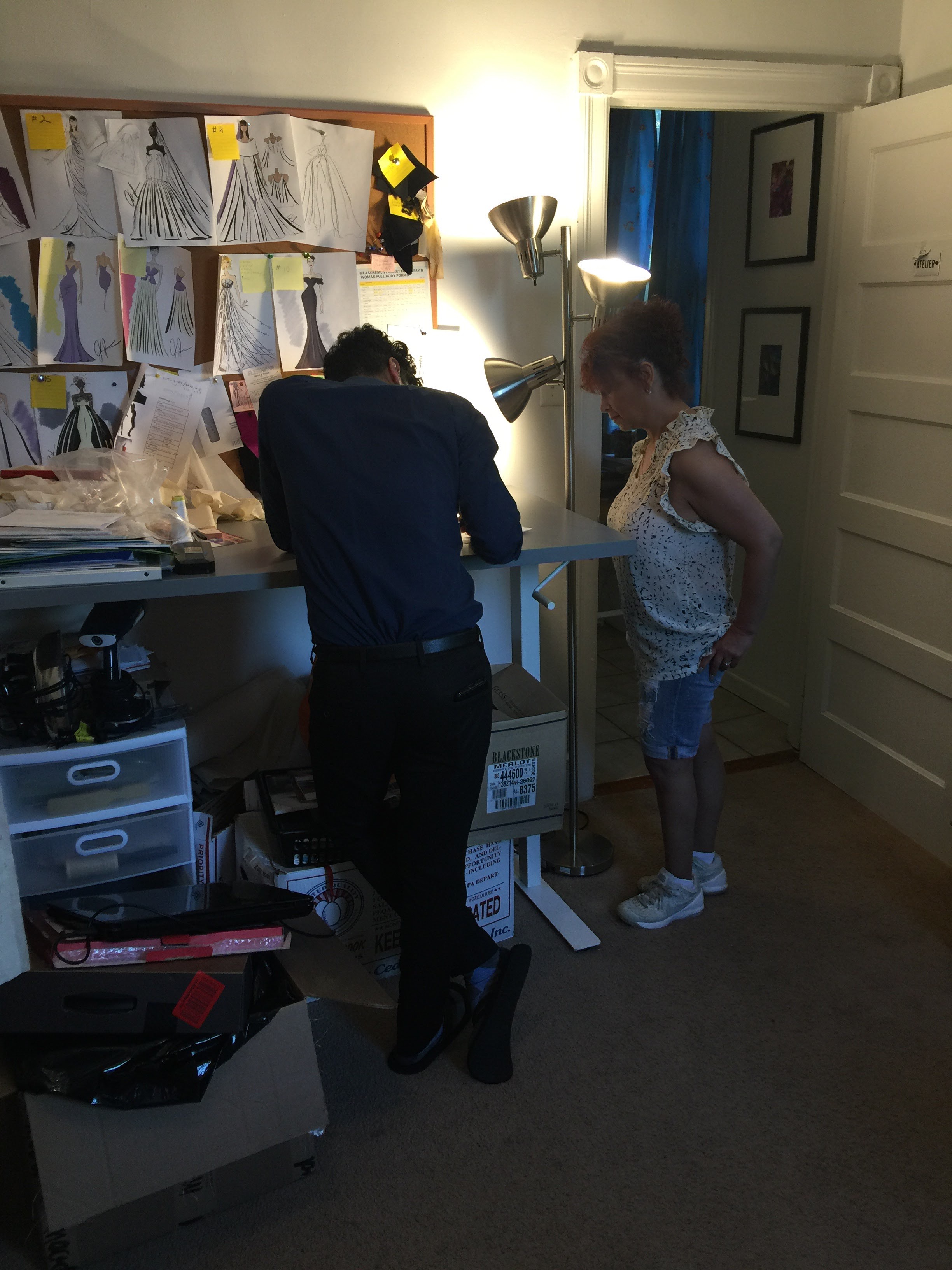 We left the studio filled with excitement. A few days later, John said he was ready for the first fitting. The gown was coming to life! We rushed back to Philly and …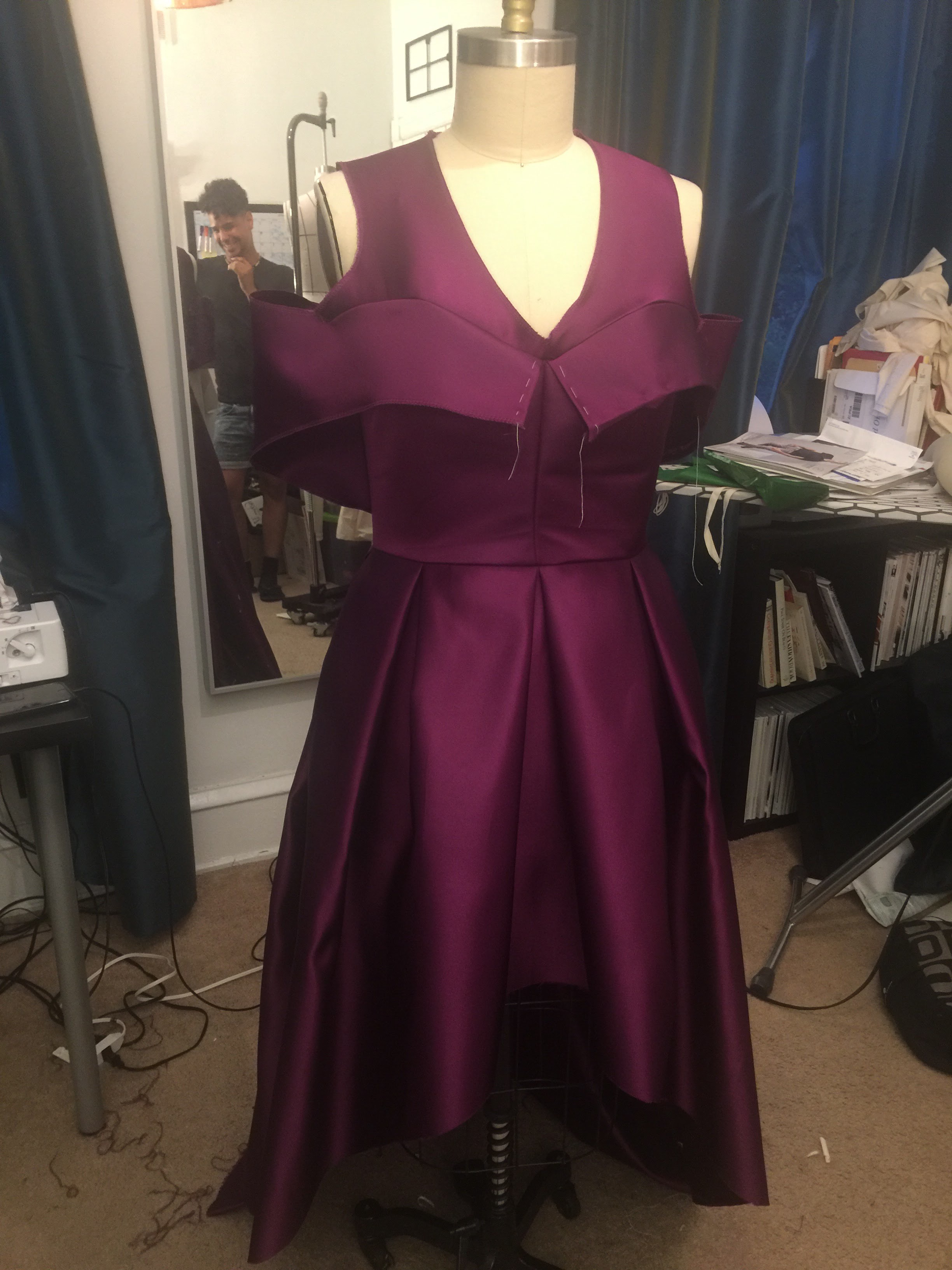 … it was amazing!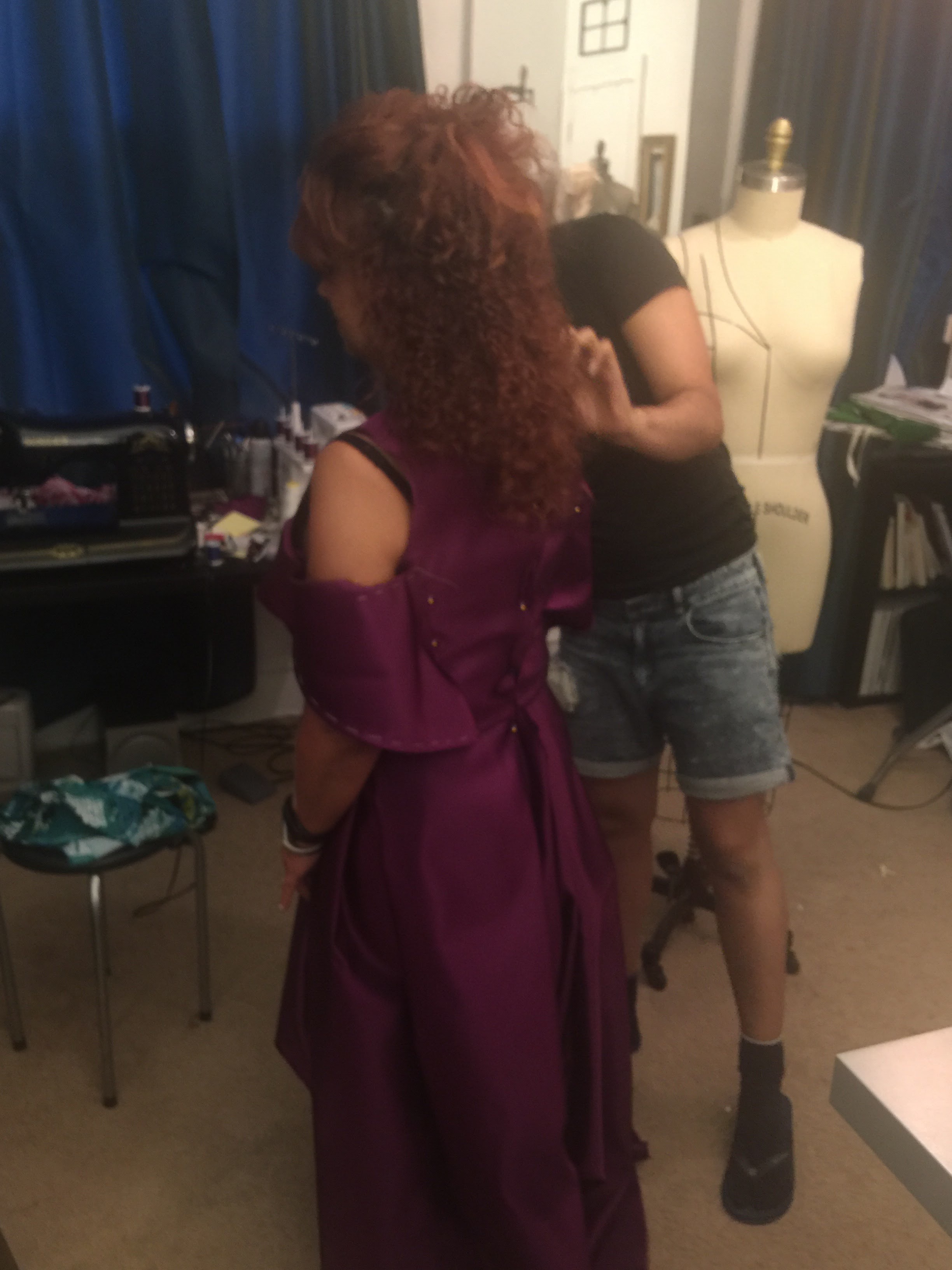 Such a beautiful royal purple color, fit for a princess. It flows, it glides, it was everything I was hoping for.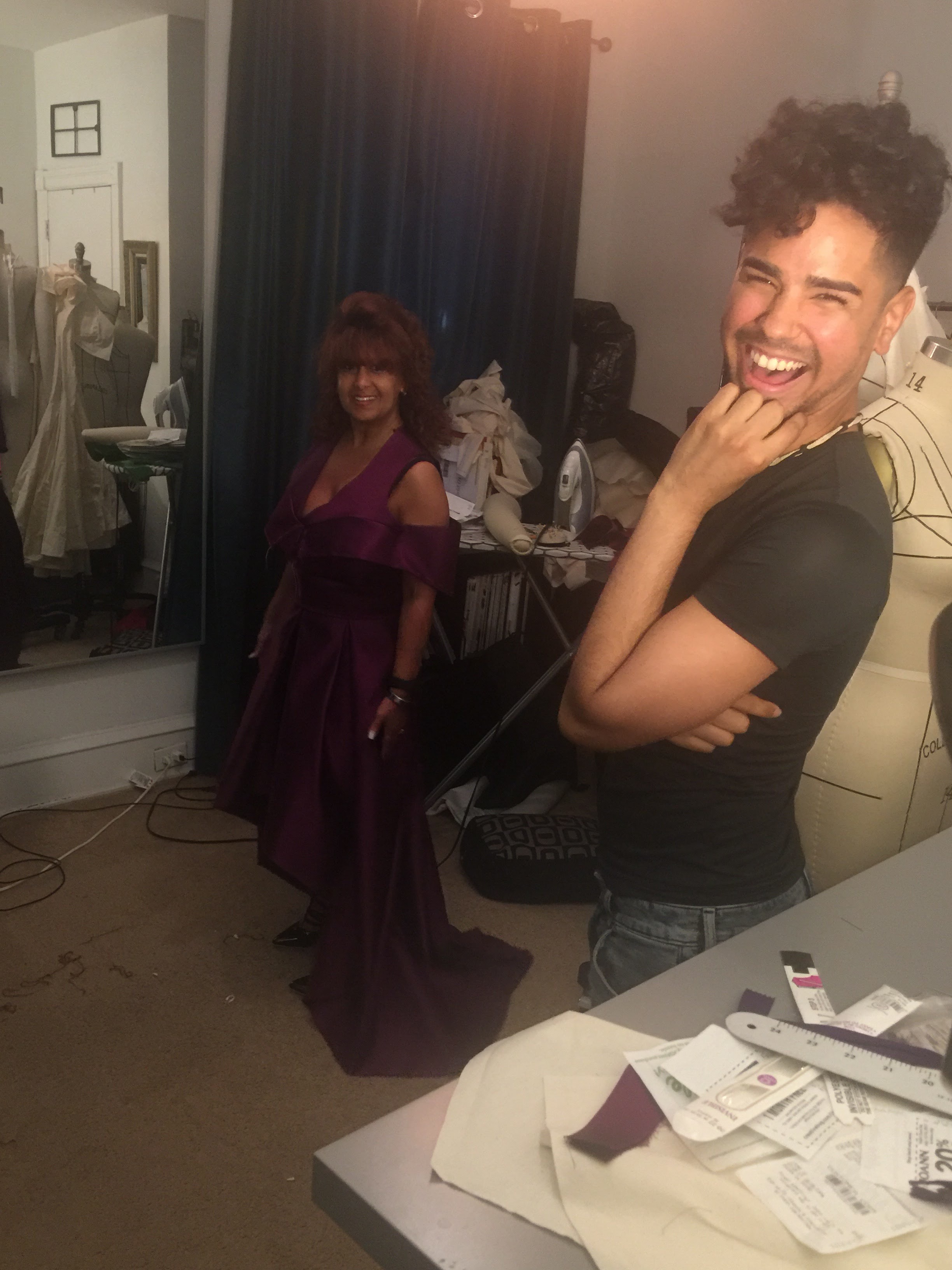 More fittings. It has to be just right.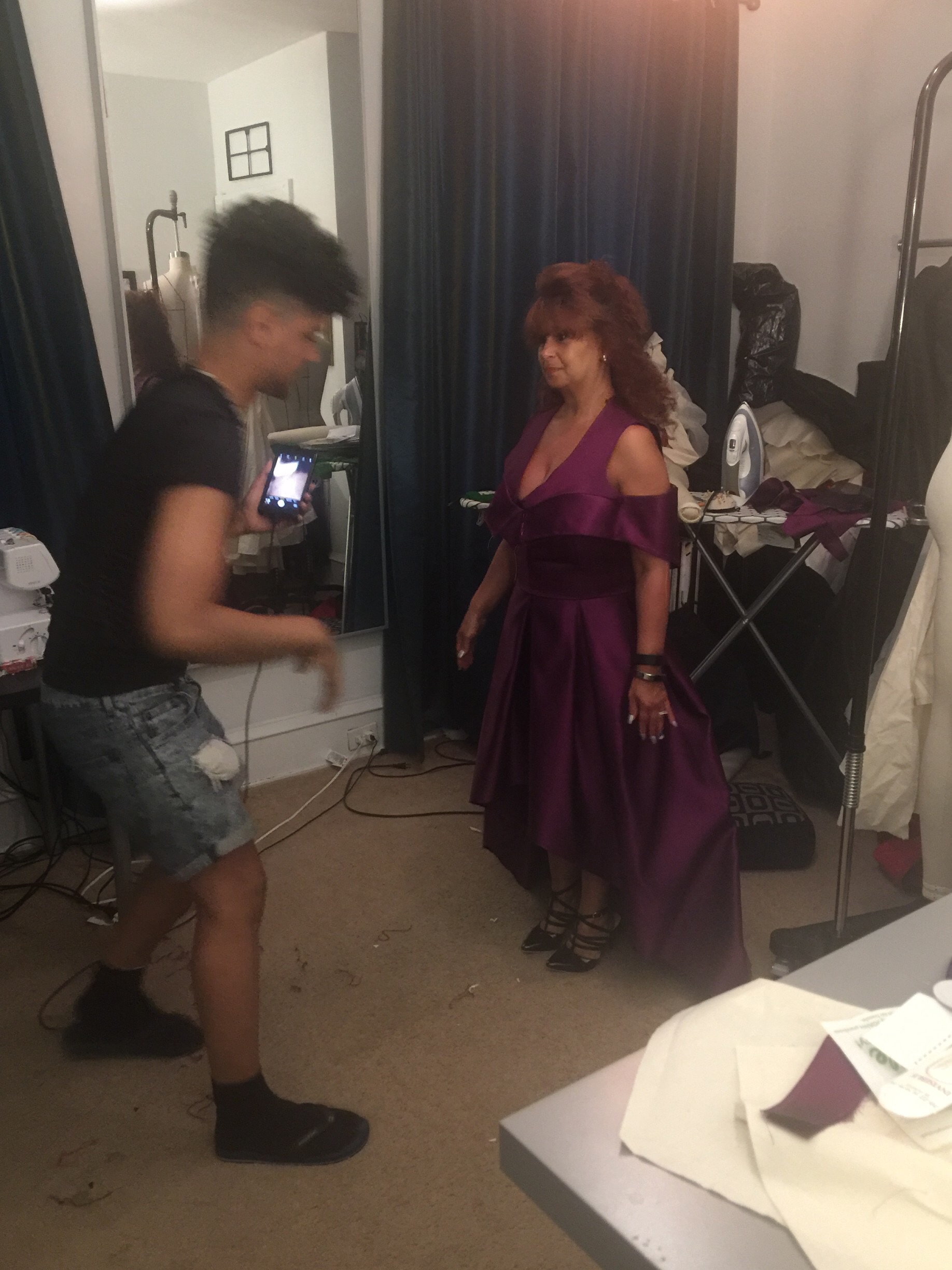 It's almost ready.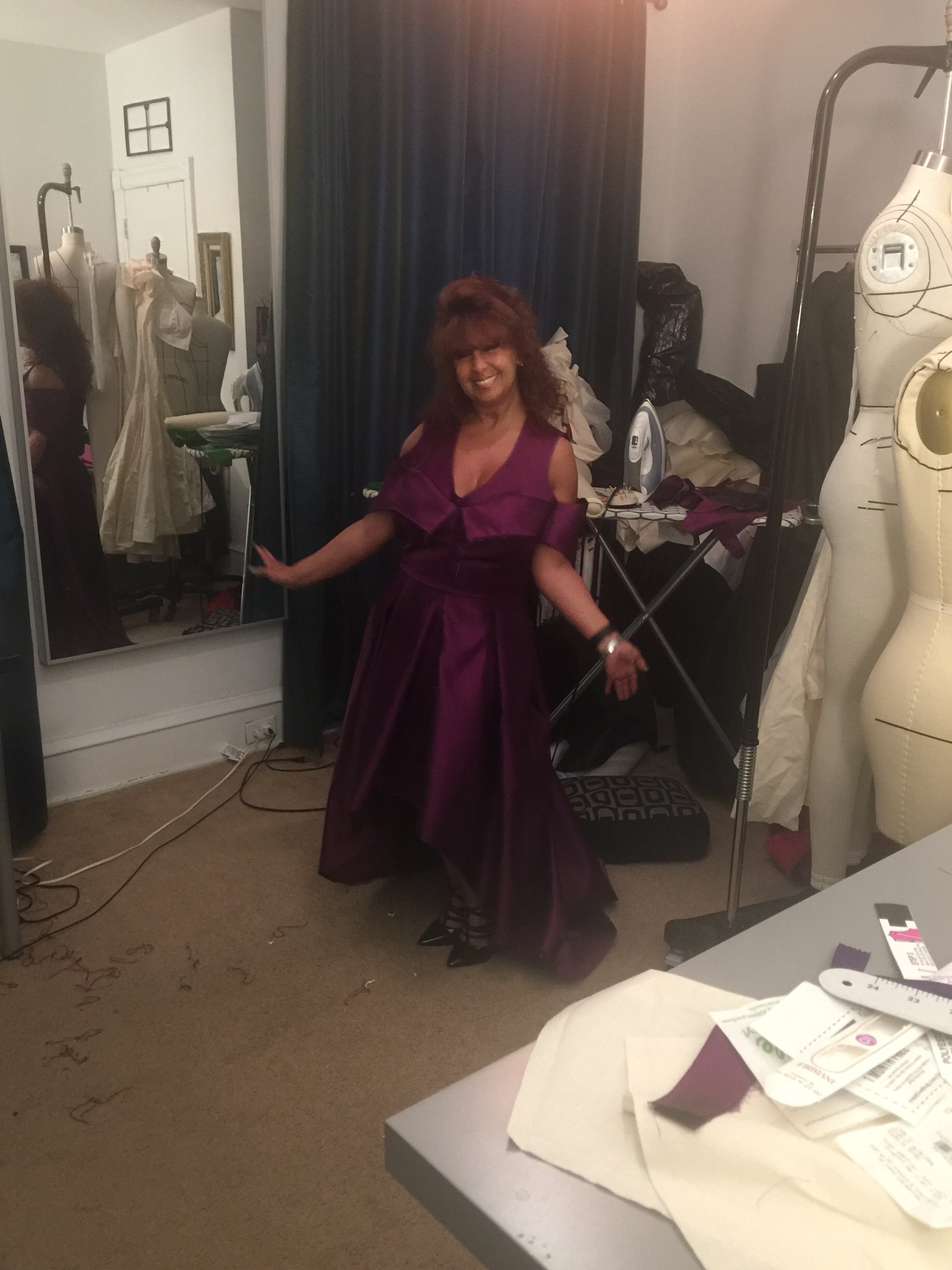 It's amazing what a skilled designer can do, transforming a roll of cloth into something so elegant and beautiful. With the final fittings complete, we left John to finish his work. When he was done, we picked up his wonderful creation. Then it was time to get ready!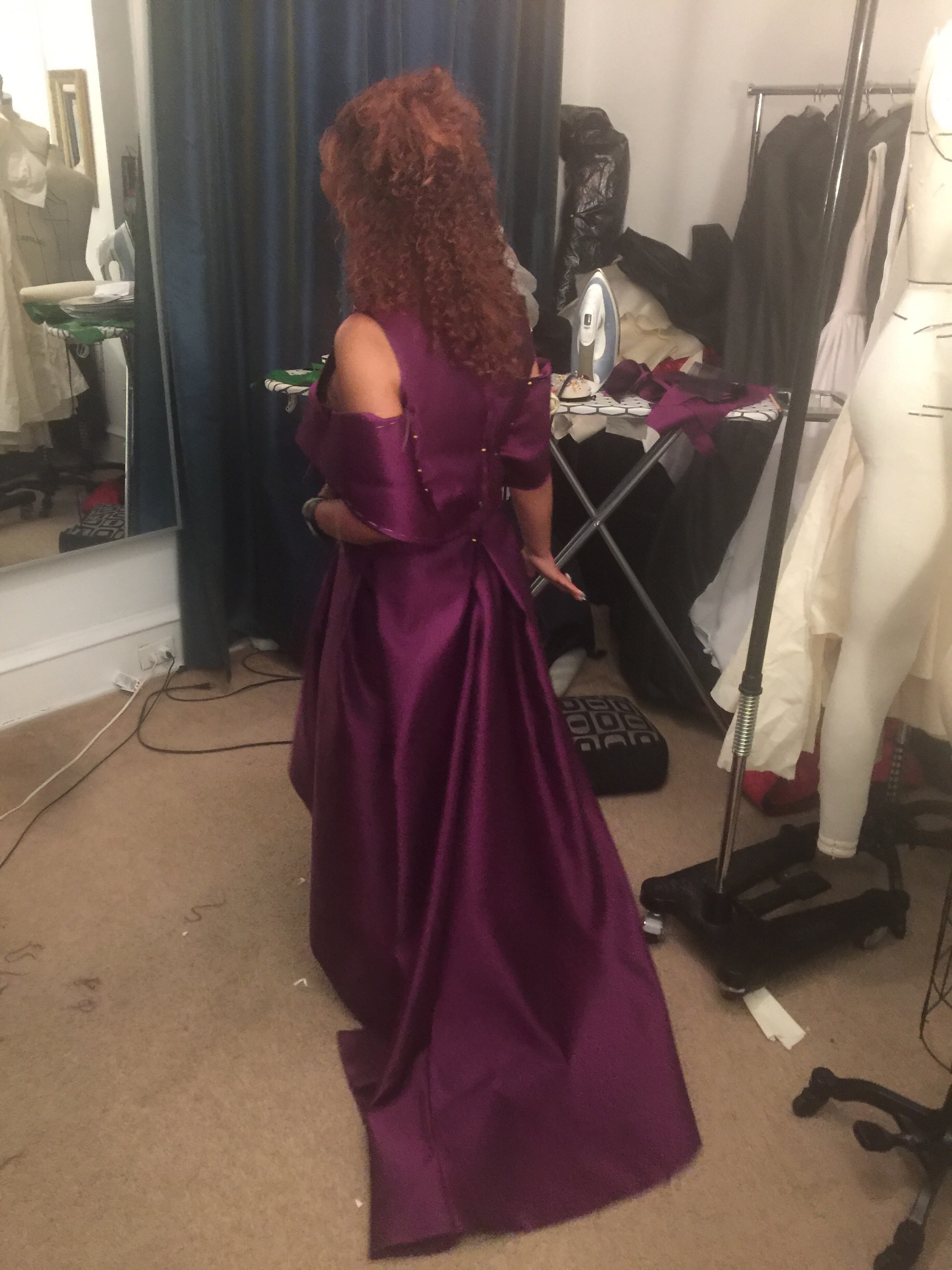 Hair is done.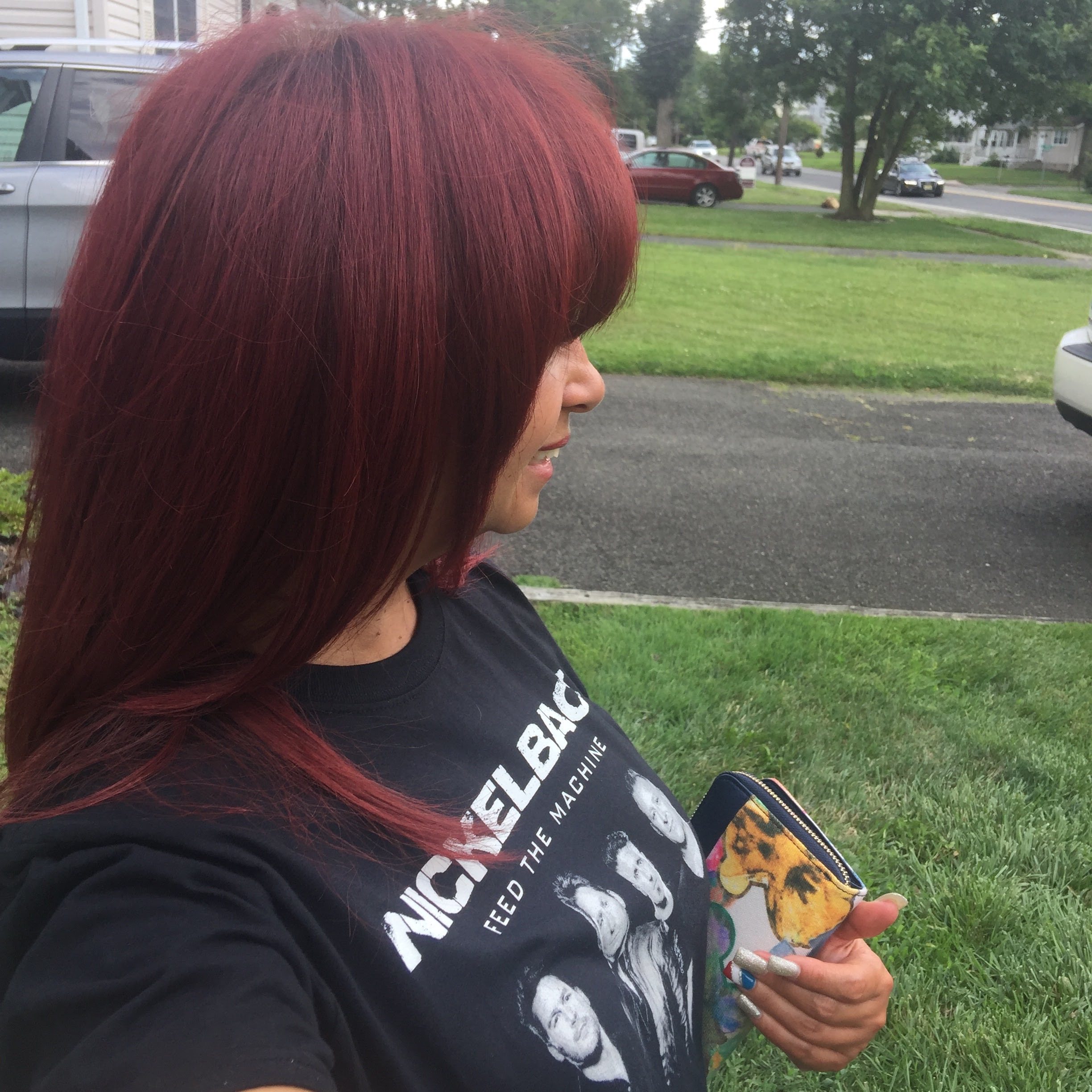 And makeup.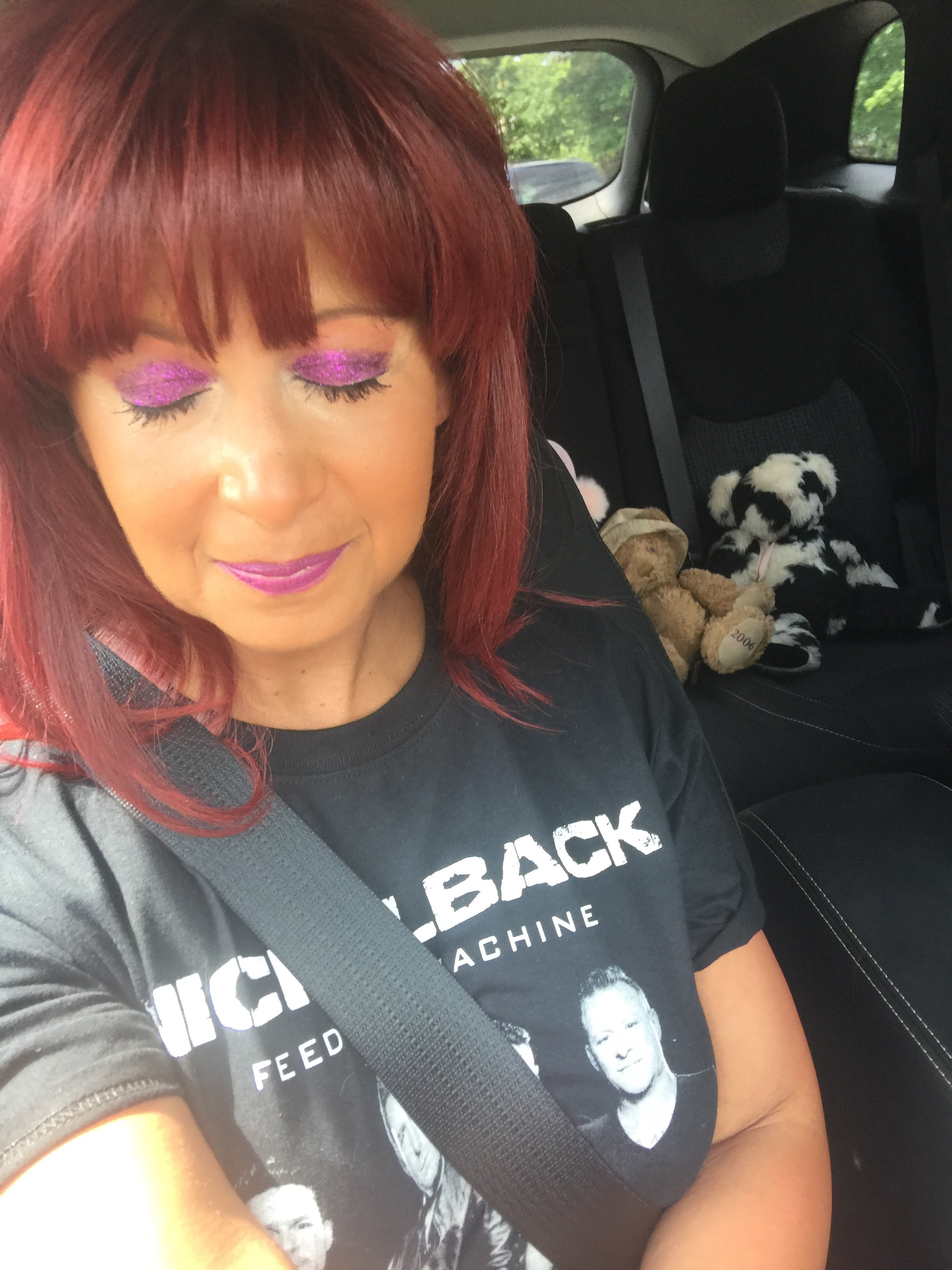 Nails, of course.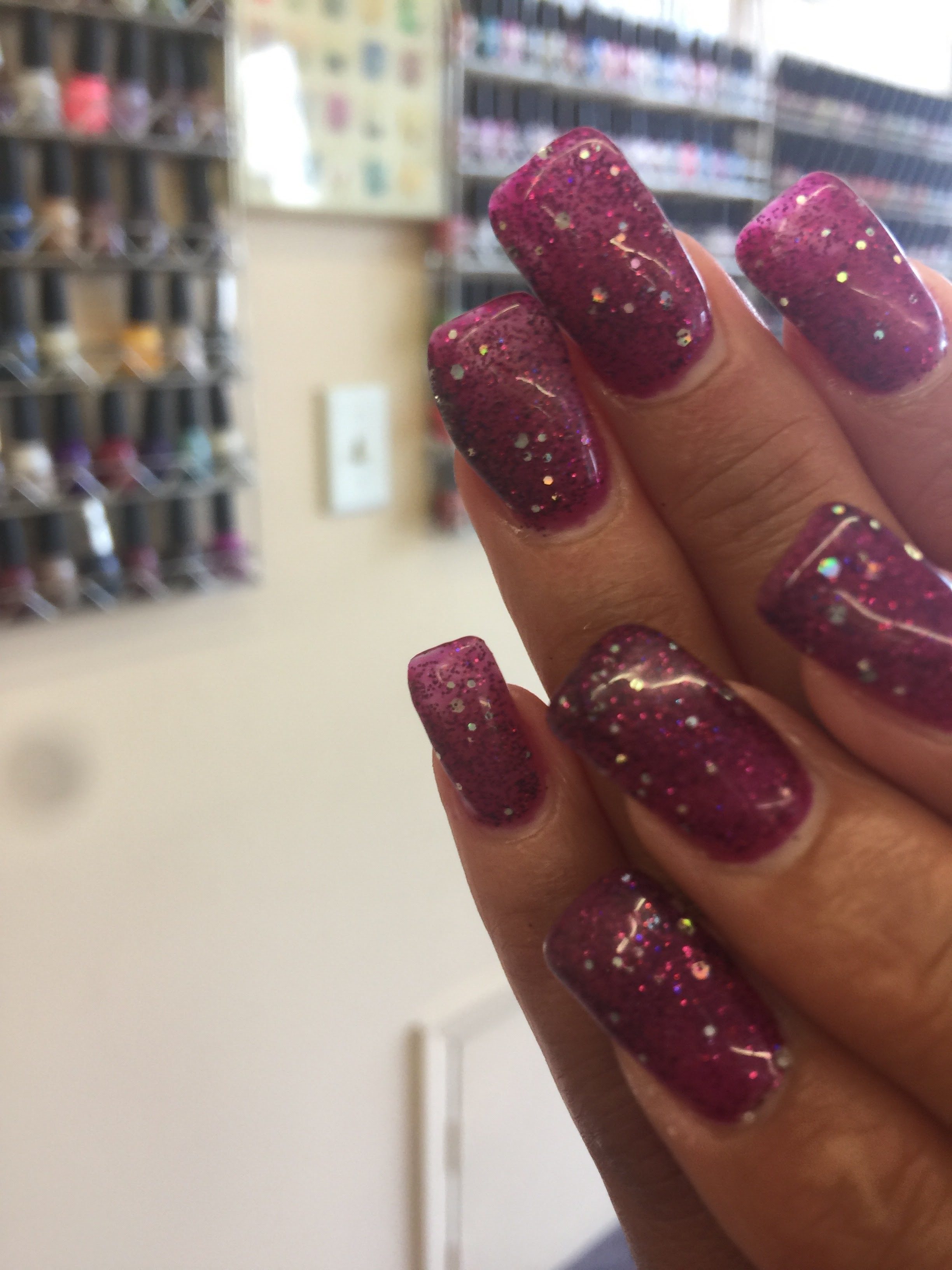 A quick preview while driving into the city. Then…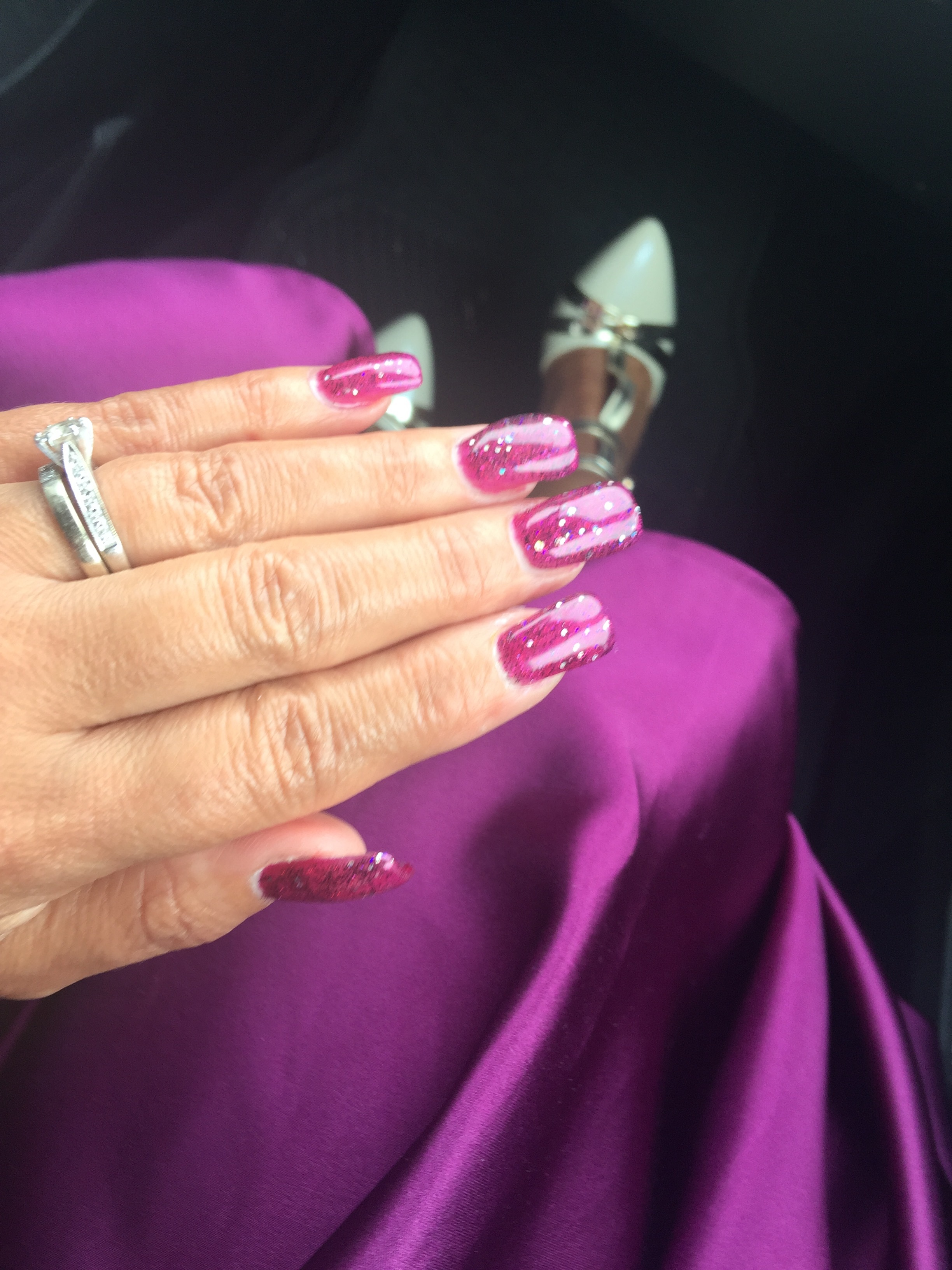 Ta-Dah! Don't you love it? I truly feel like a princess.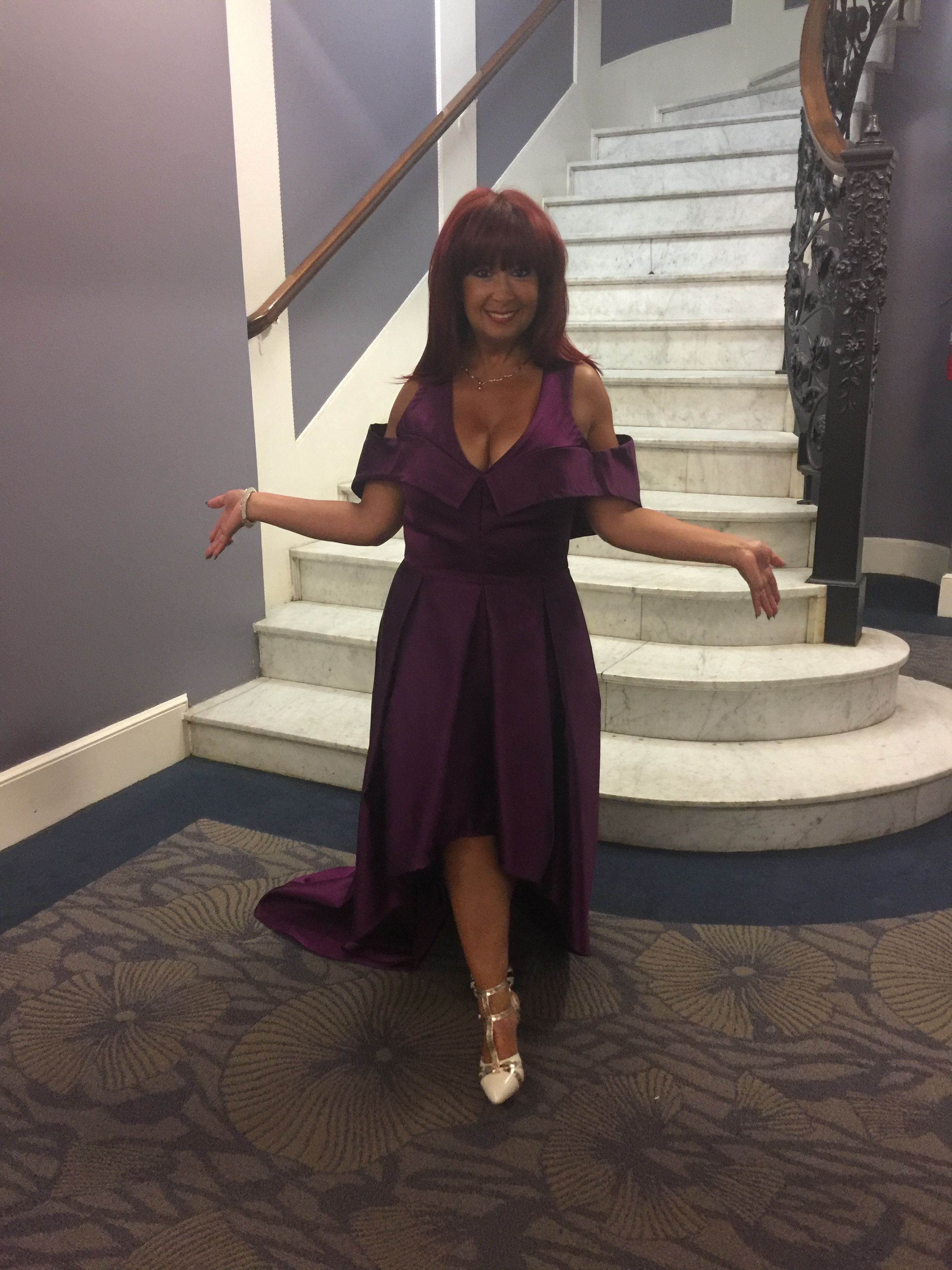 I think one of the best things a designer can do is make the person they are styling feel special. That's what fashion at its best can achieve. It takes more than just skill with a sewing machine, or an artistic touch, it's understanding what makes someone feel a certain way.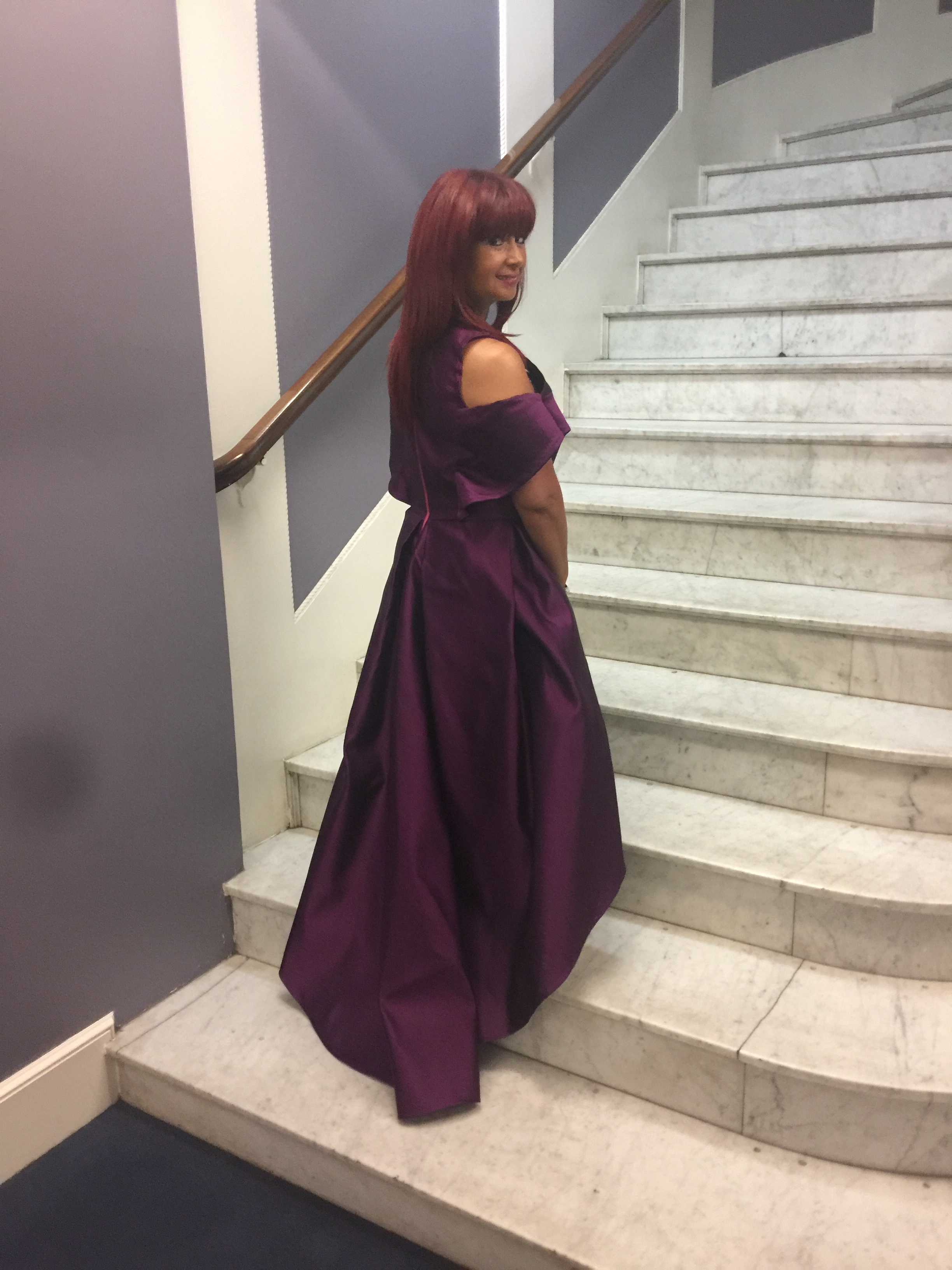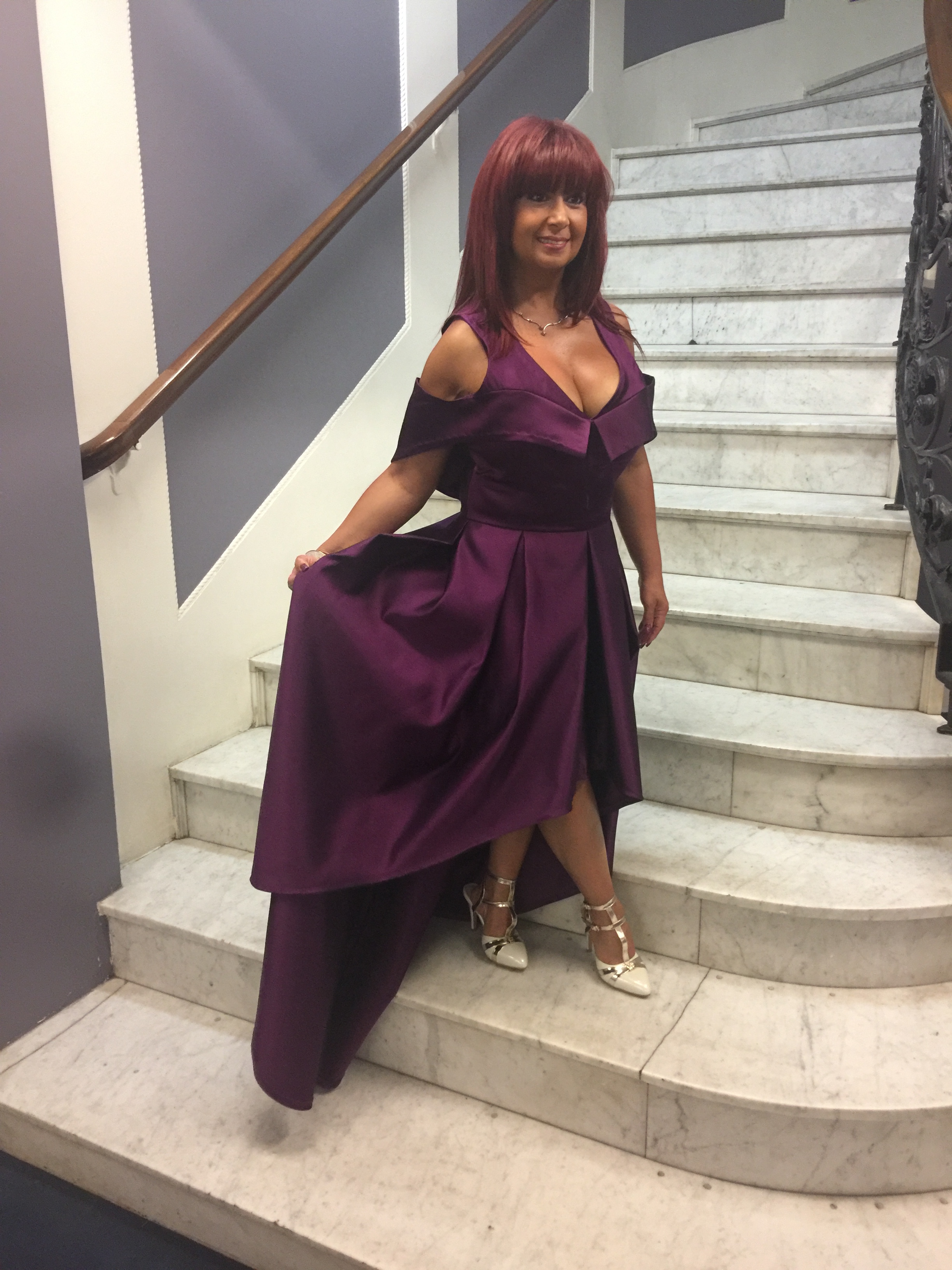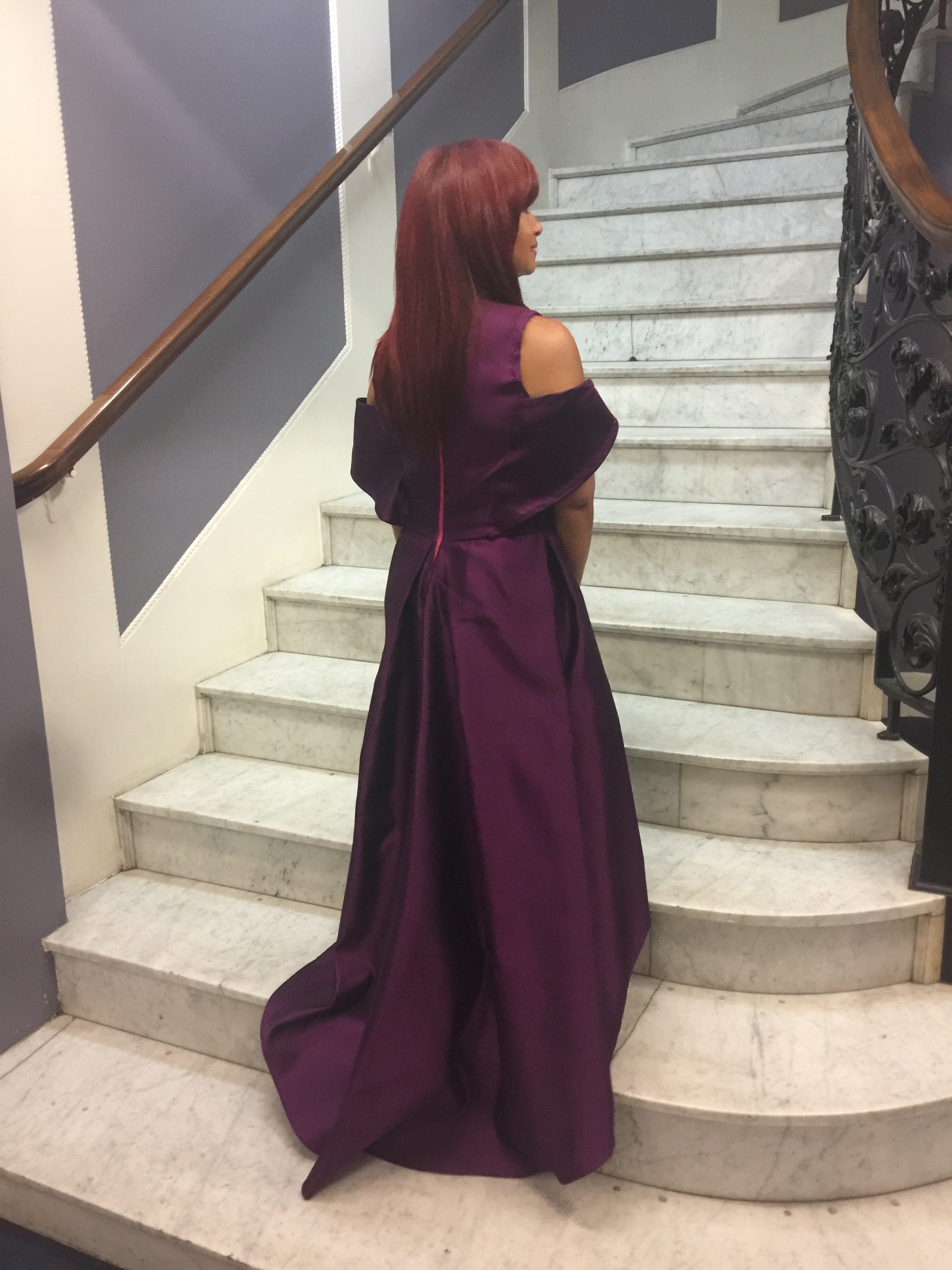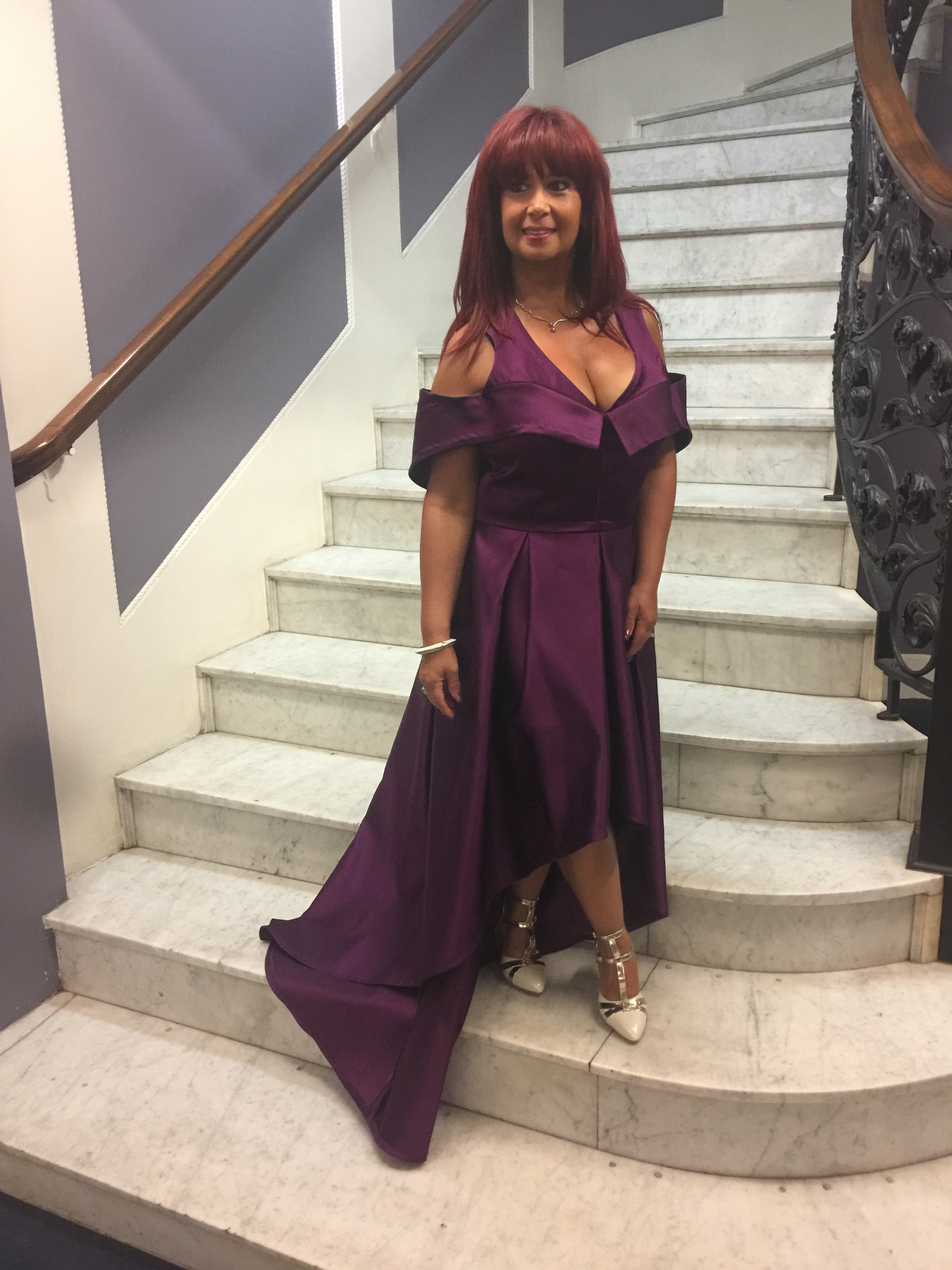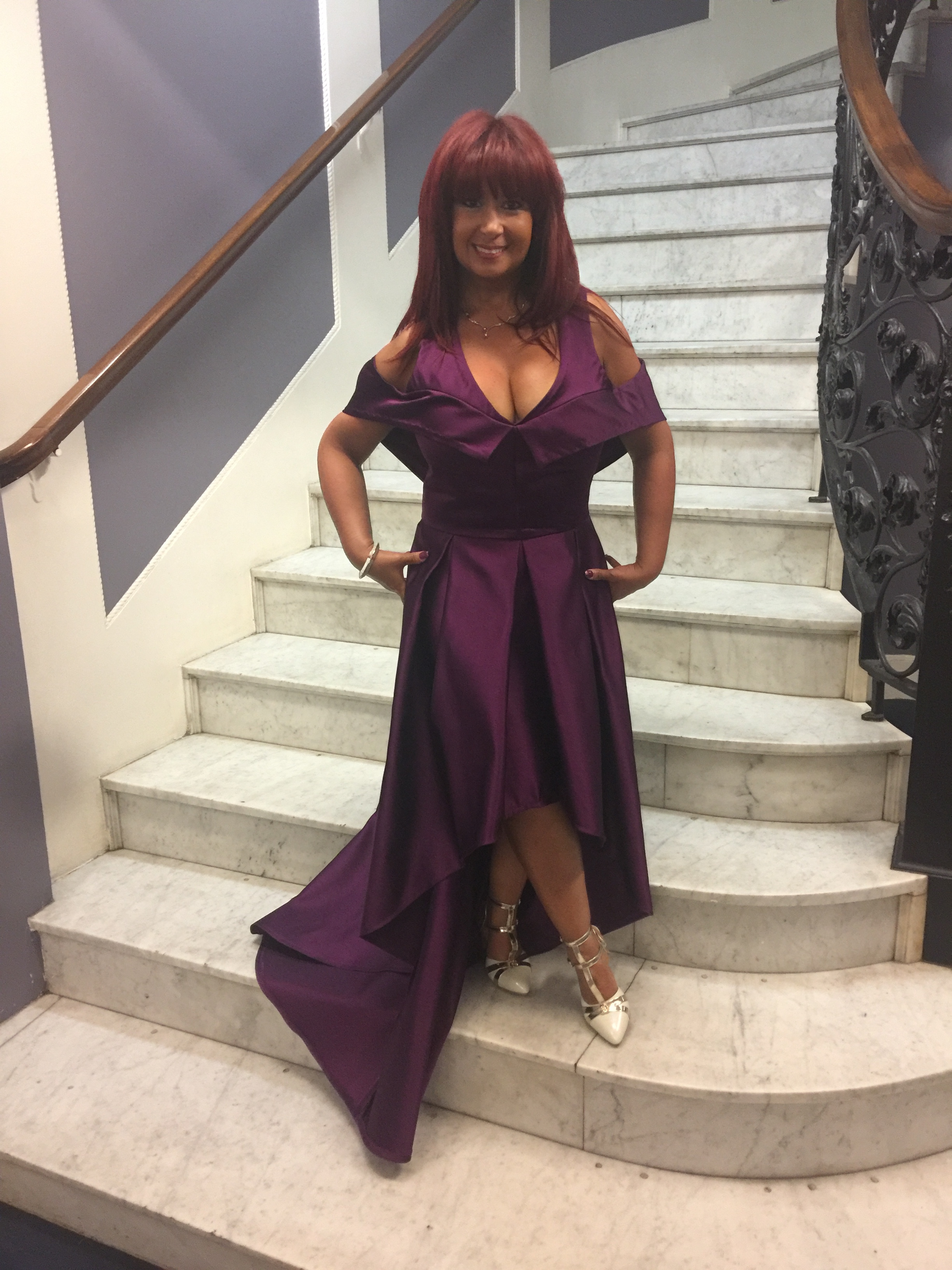 After the fashion show, which was an amazing event I'll cover in another blog, it was time to hit the town! Here I am at one of our favorite spots, at Supernova NYC (www.supernovany.com) above Times Square.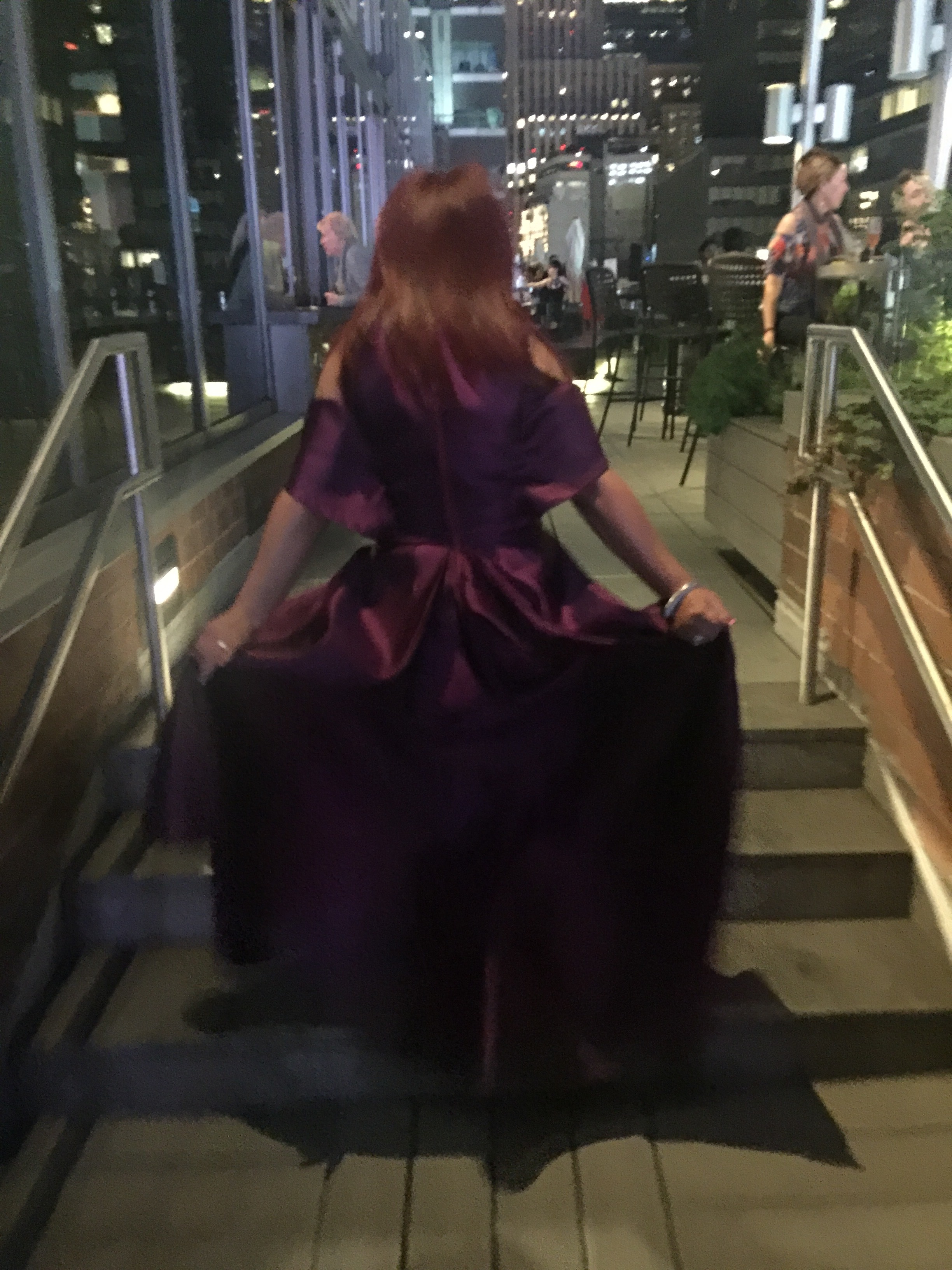 A few drinks and time to hit the streets, with some New York attitude!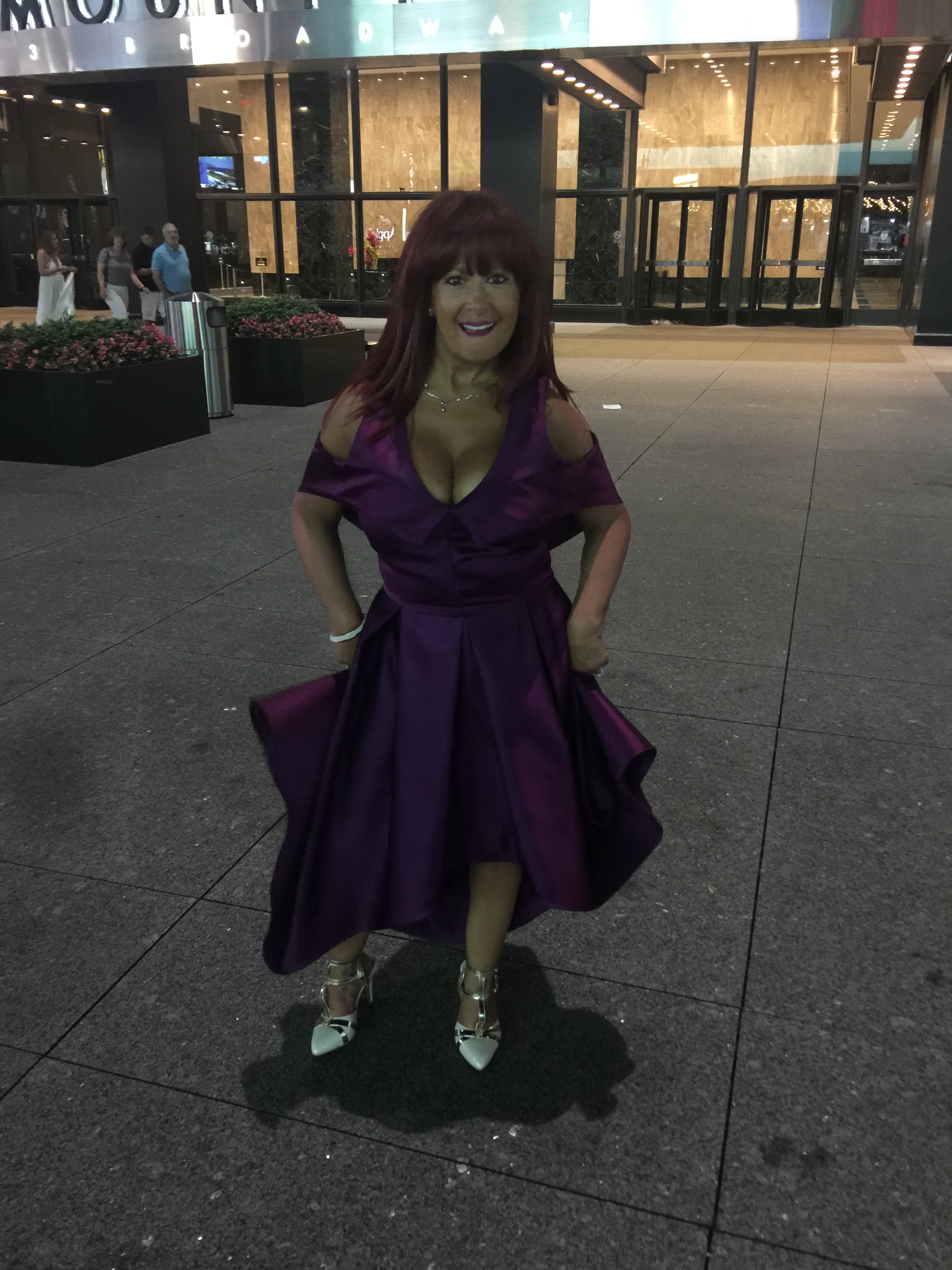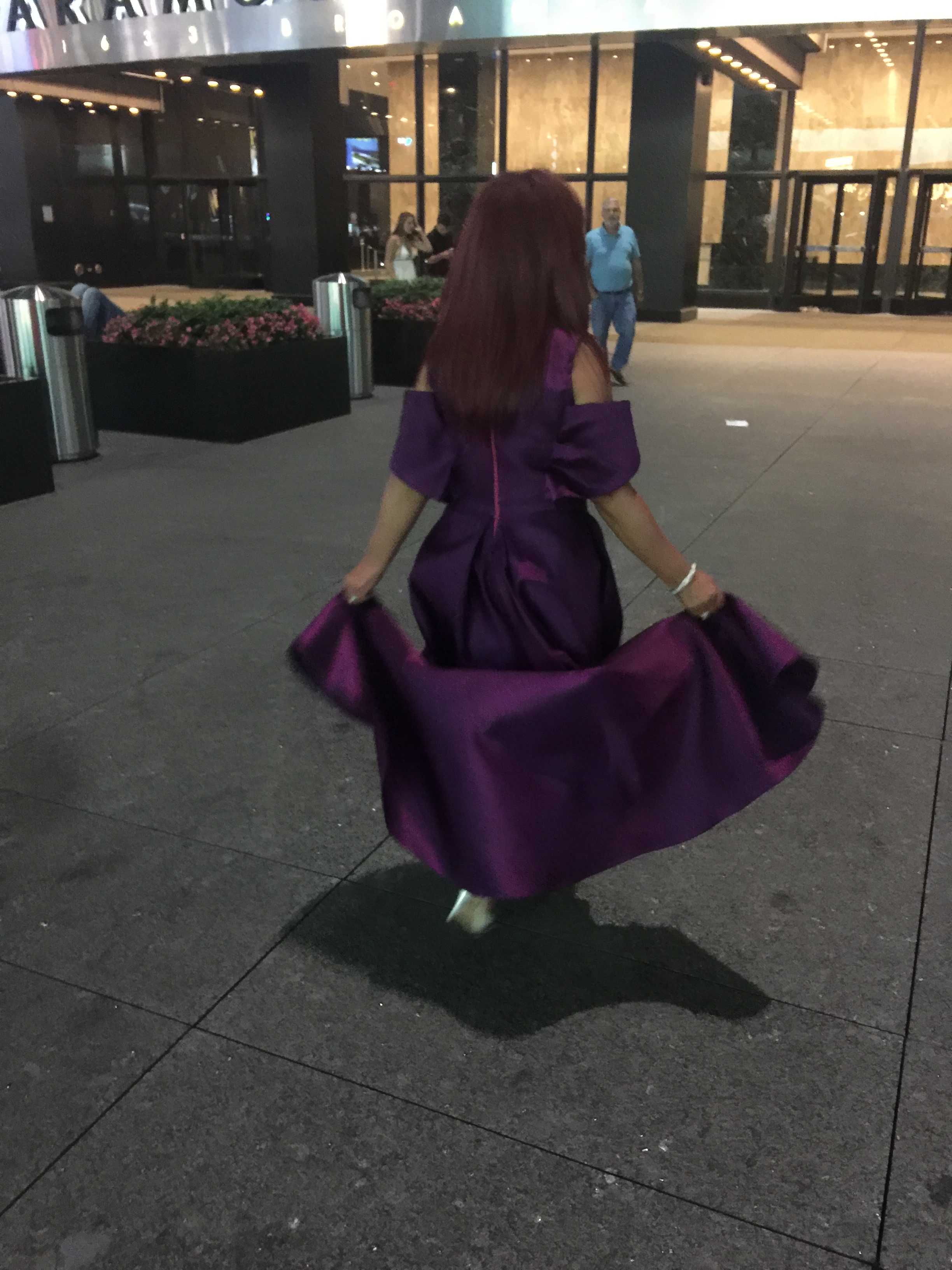 I just love how the gown flows. When I first saw the fabric, it looked stiff, but amazingly it is really smooth and caught the breeze perfectly while walking through Manhattan.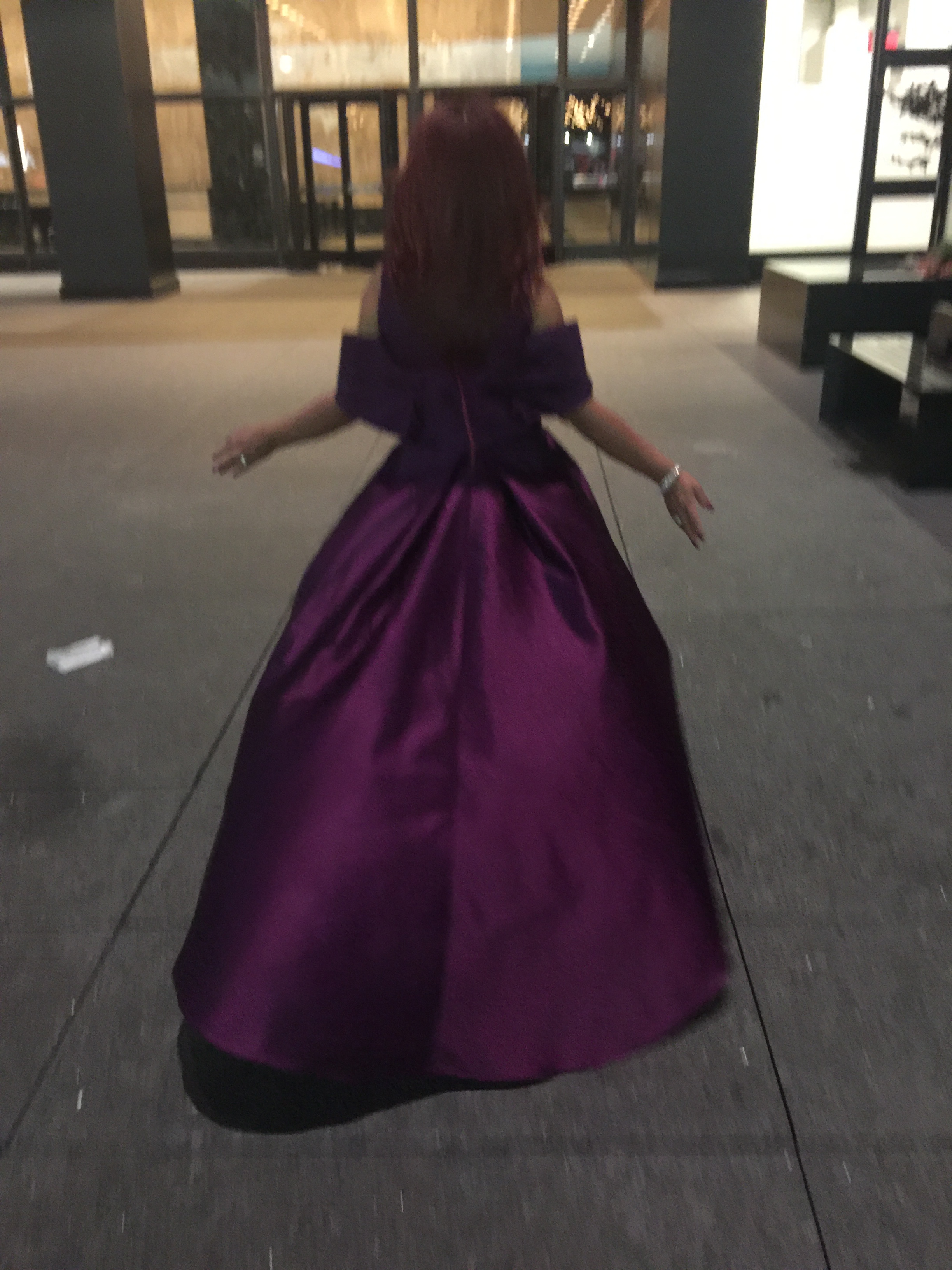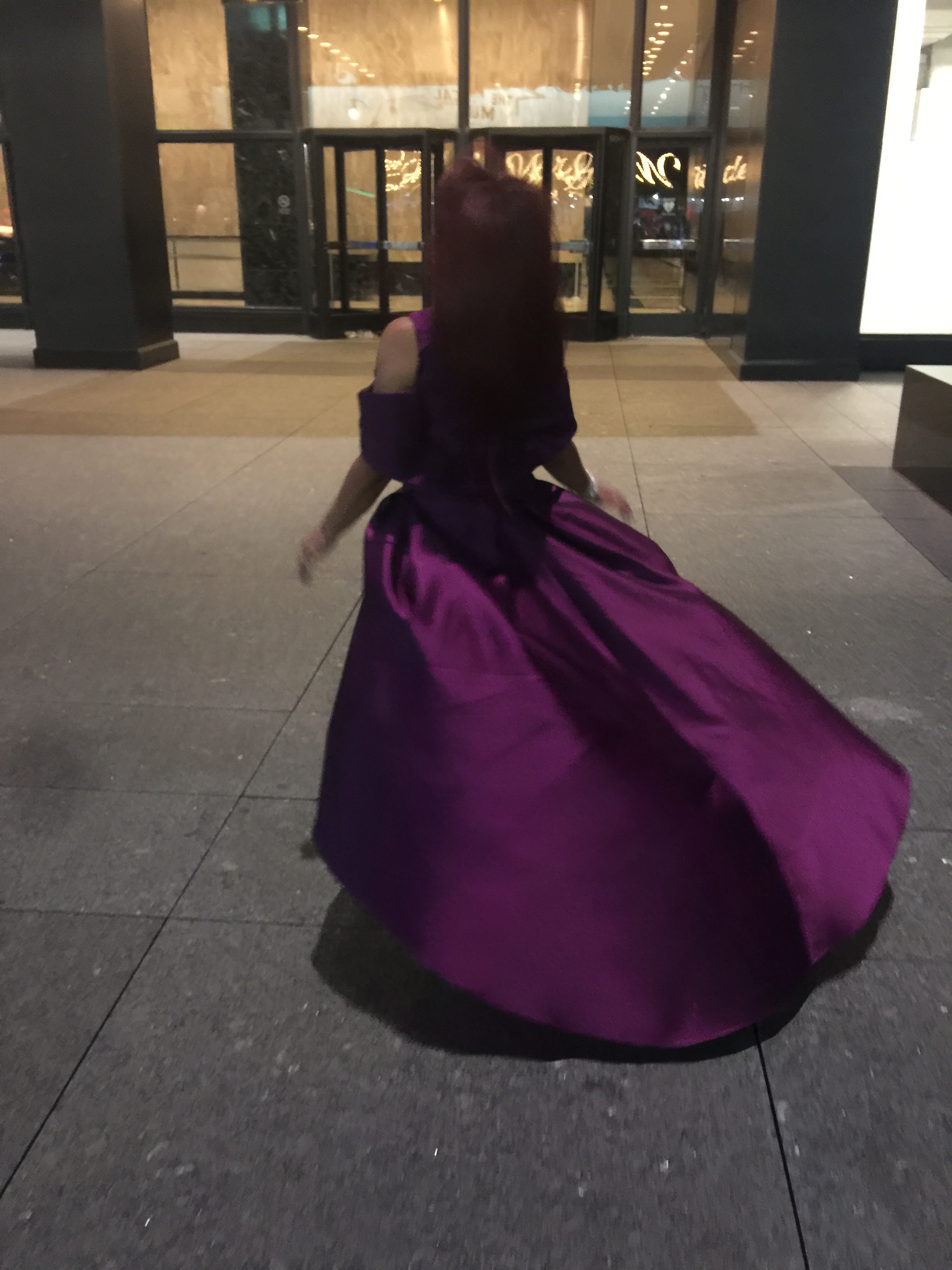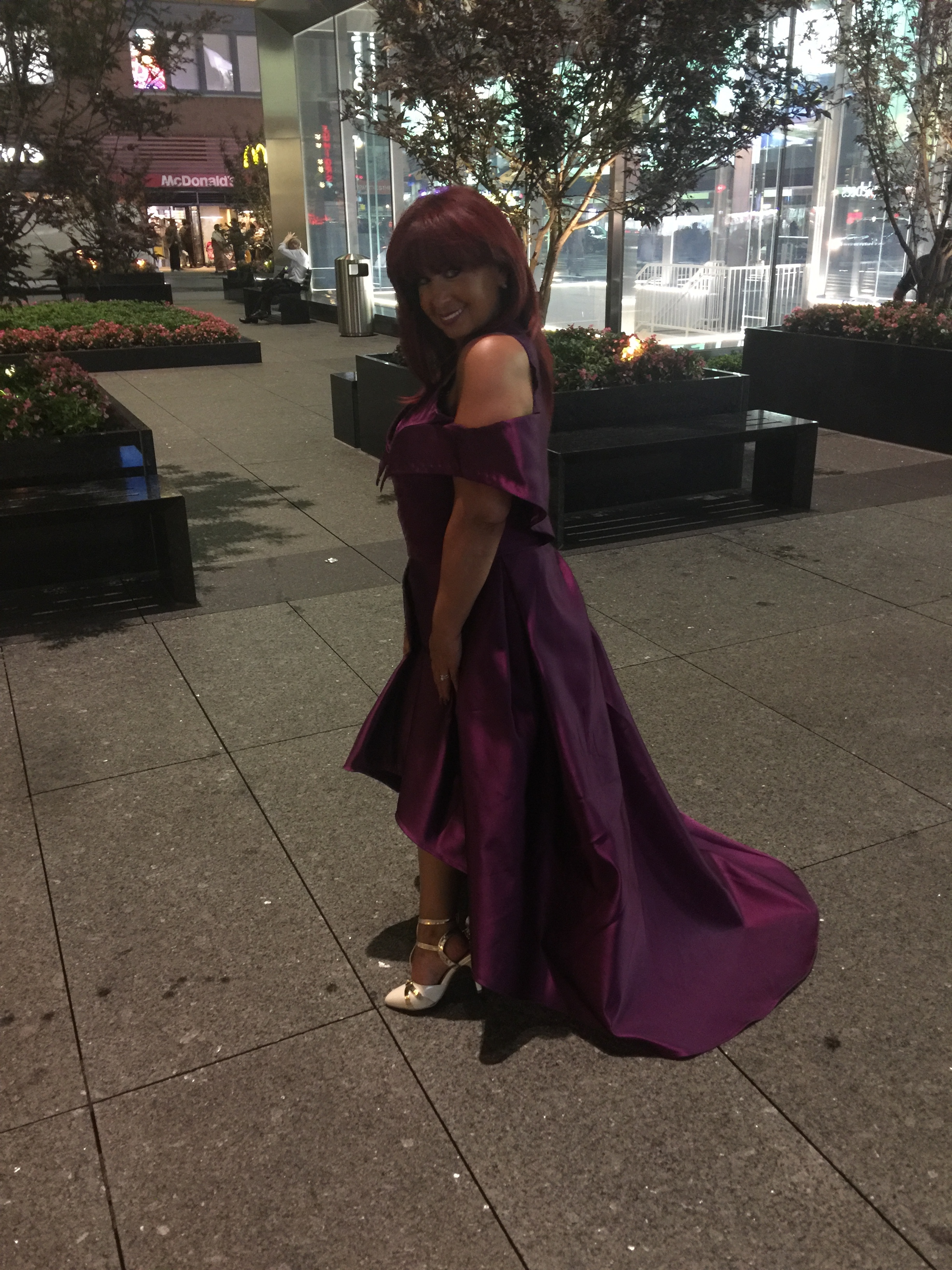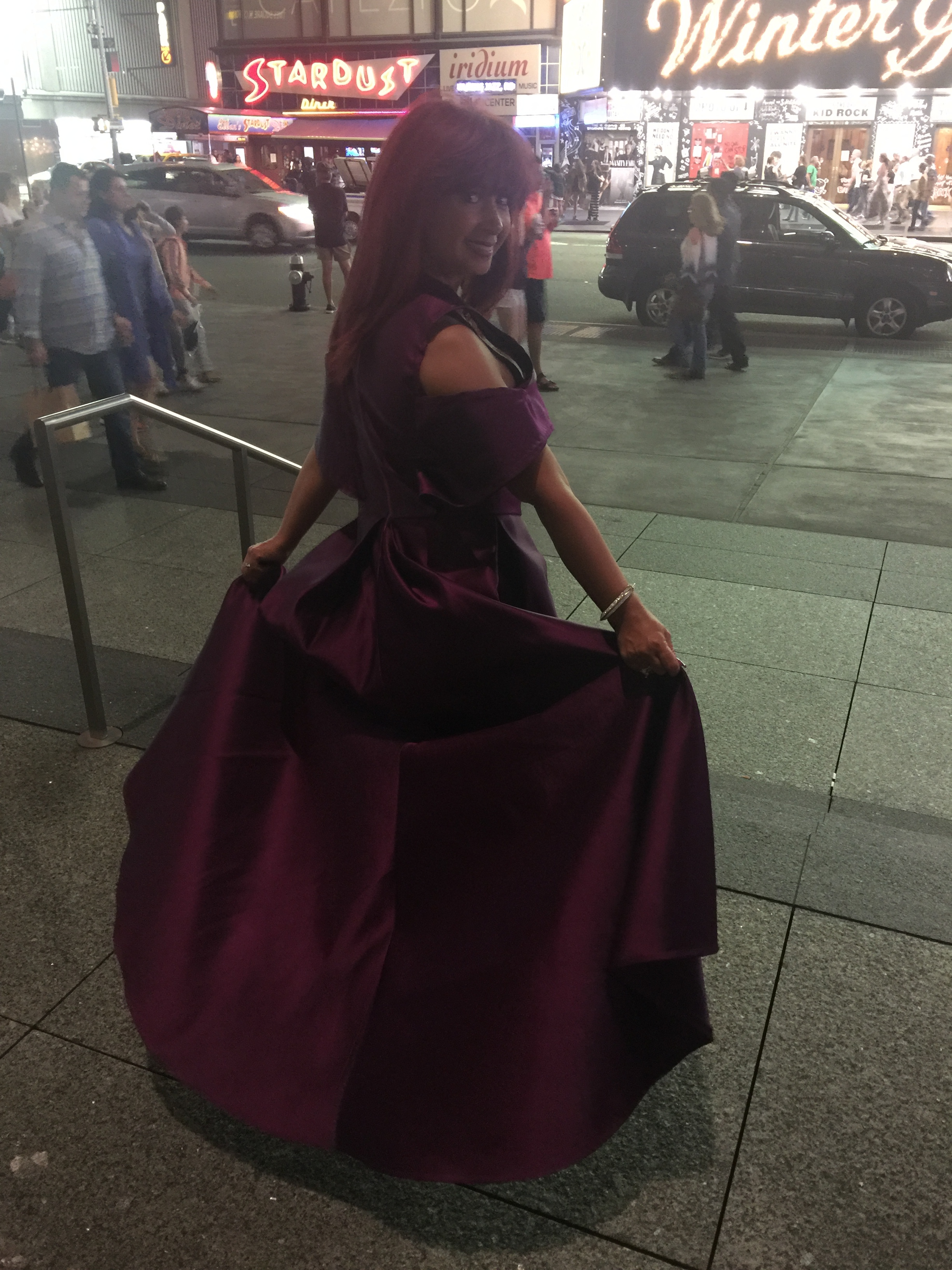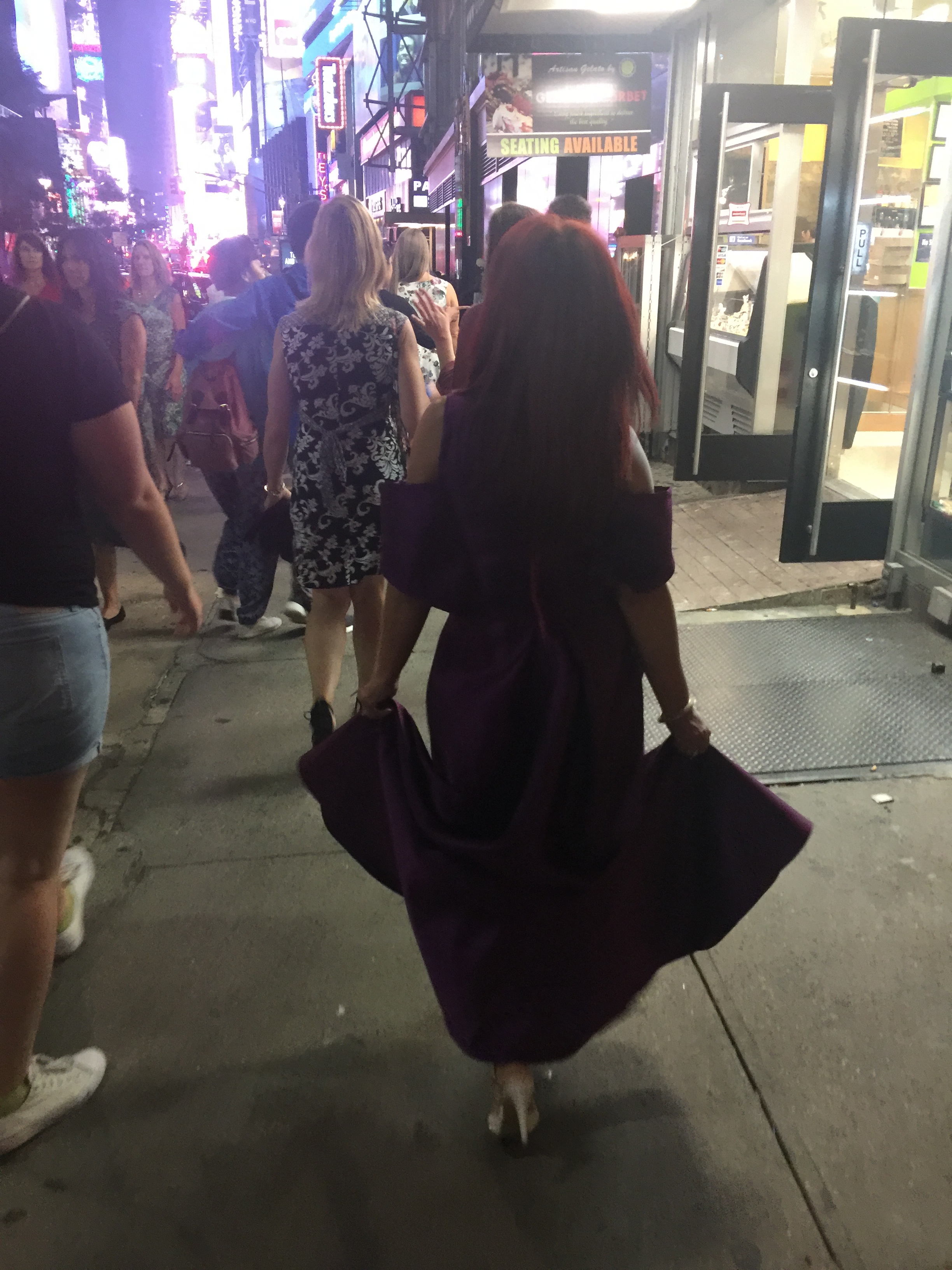 This Brooklyn girl had to take a photo in front of Junior's!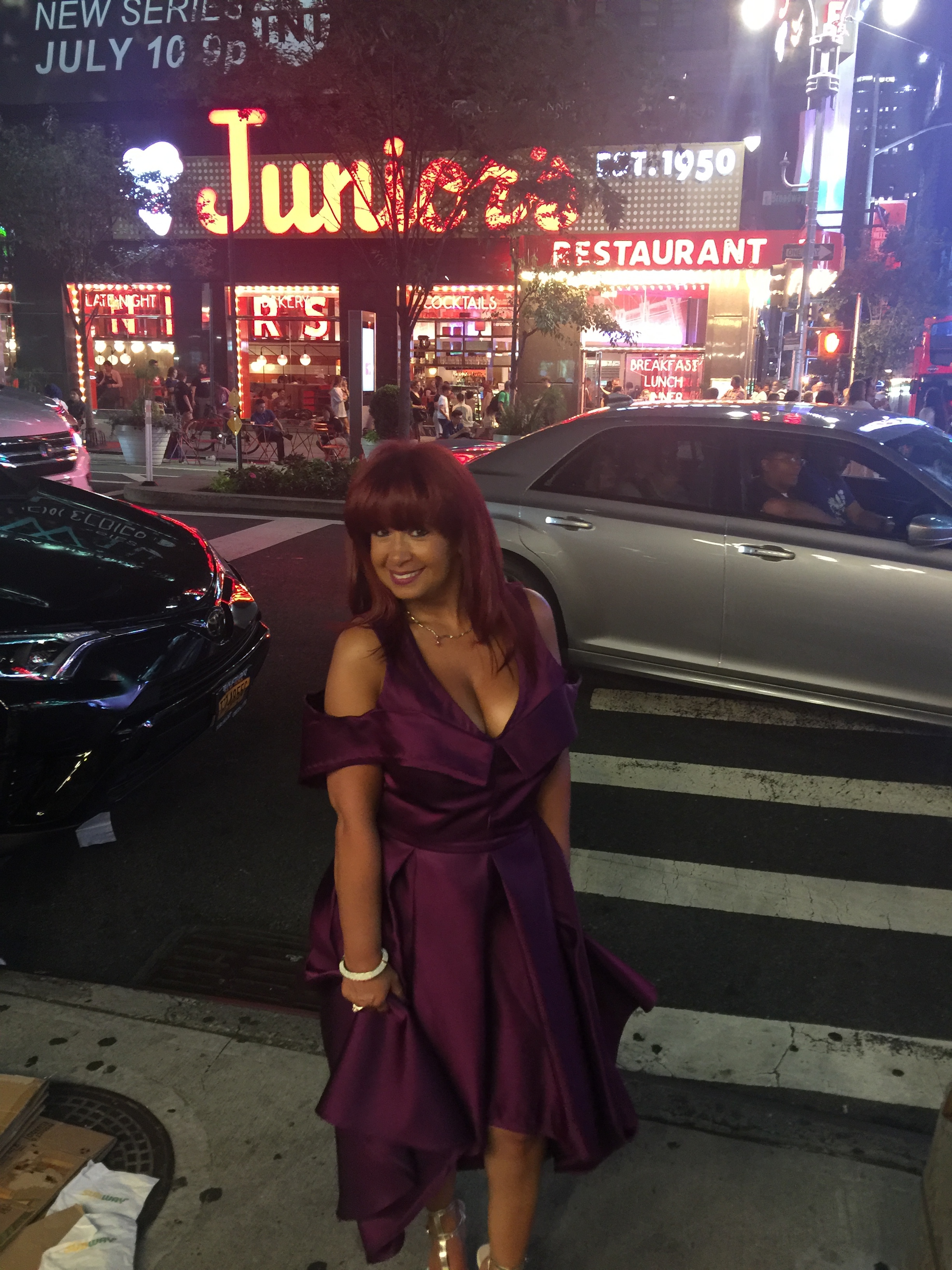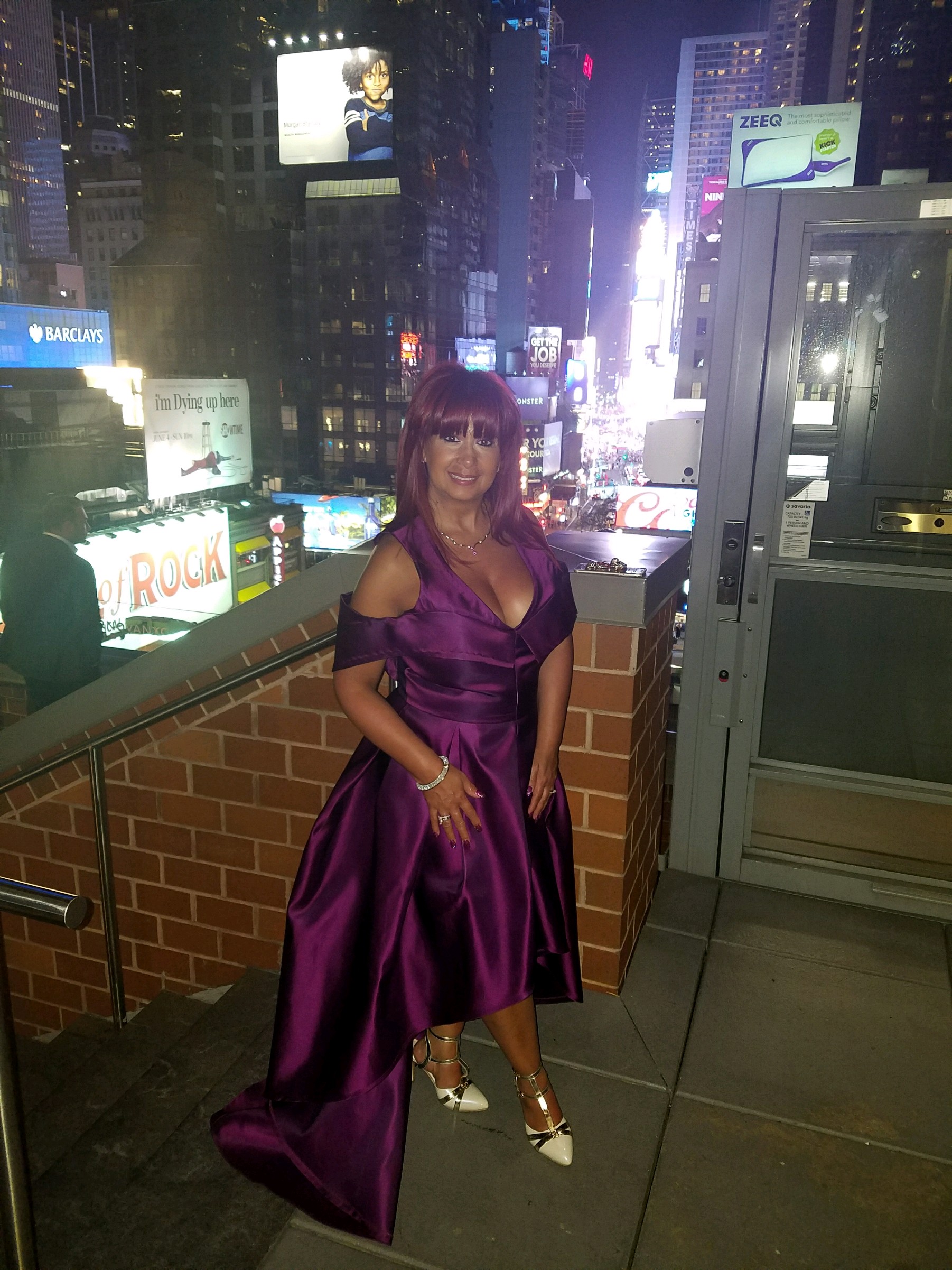 Finally, we reached the heart of Times Square! There is such energy here, a million people all around me.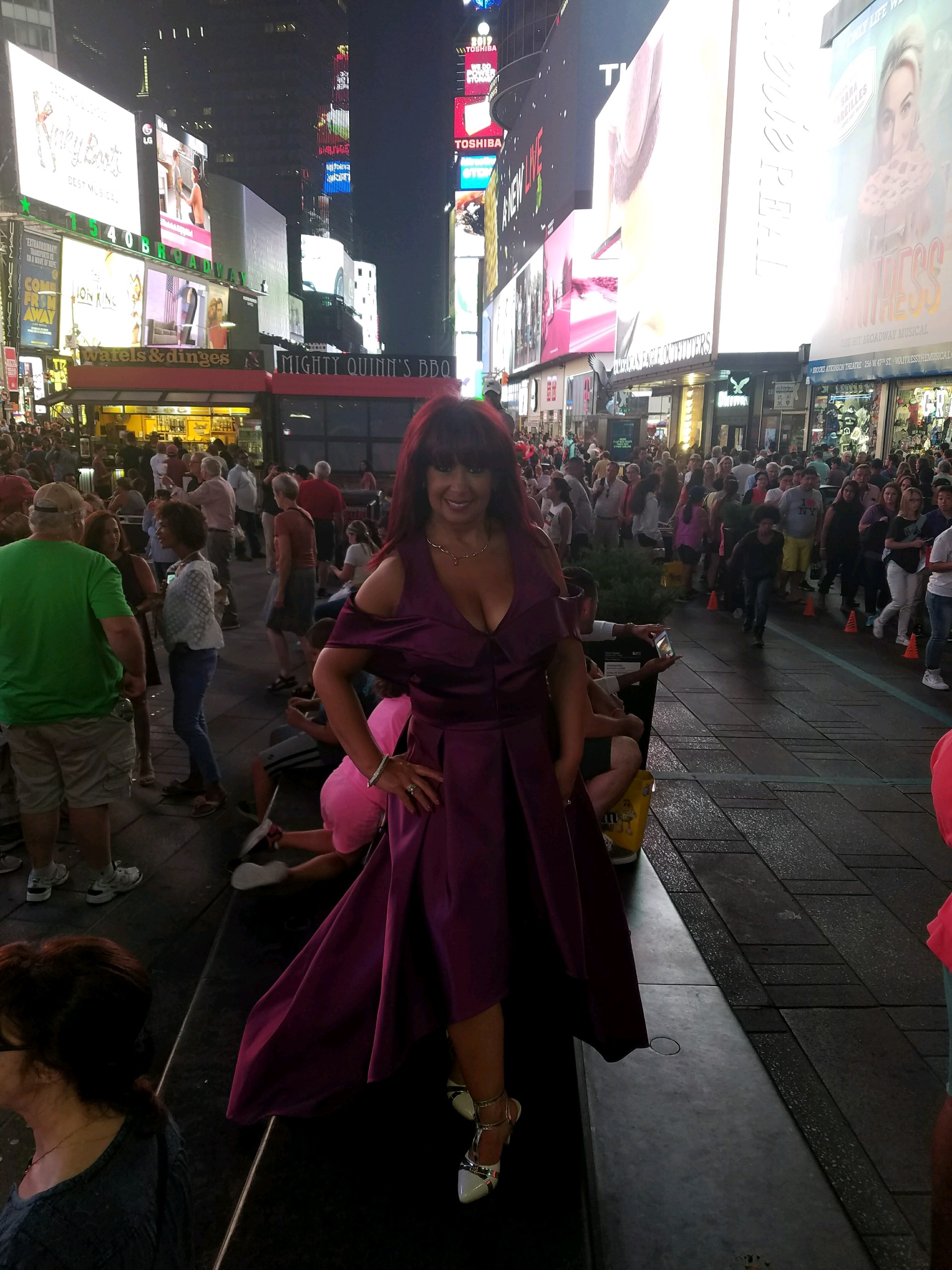 But, it's almost midnight! The carriage will turn back into a pumpkin soon. Will the magic last?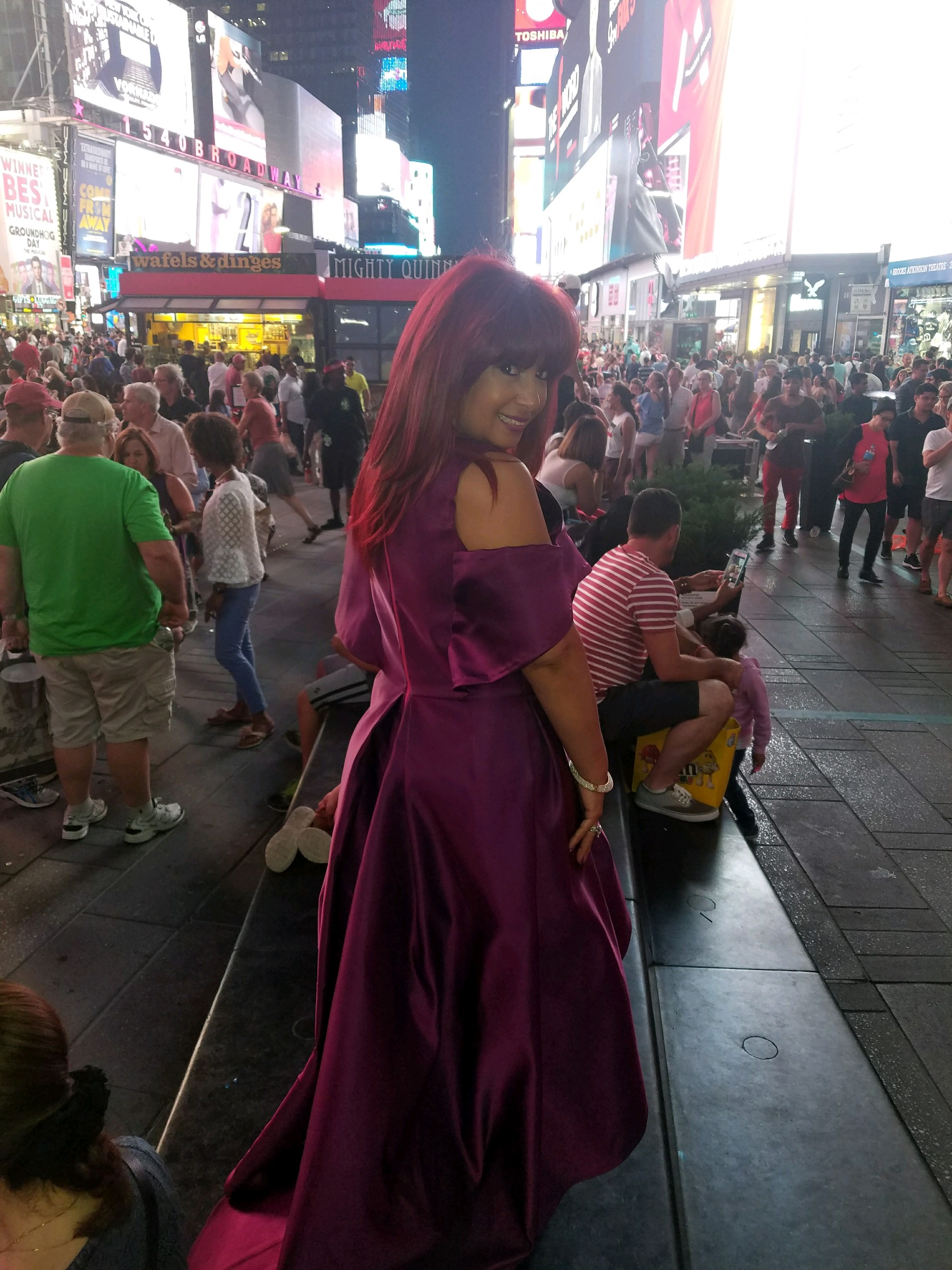 Quick, off to bed!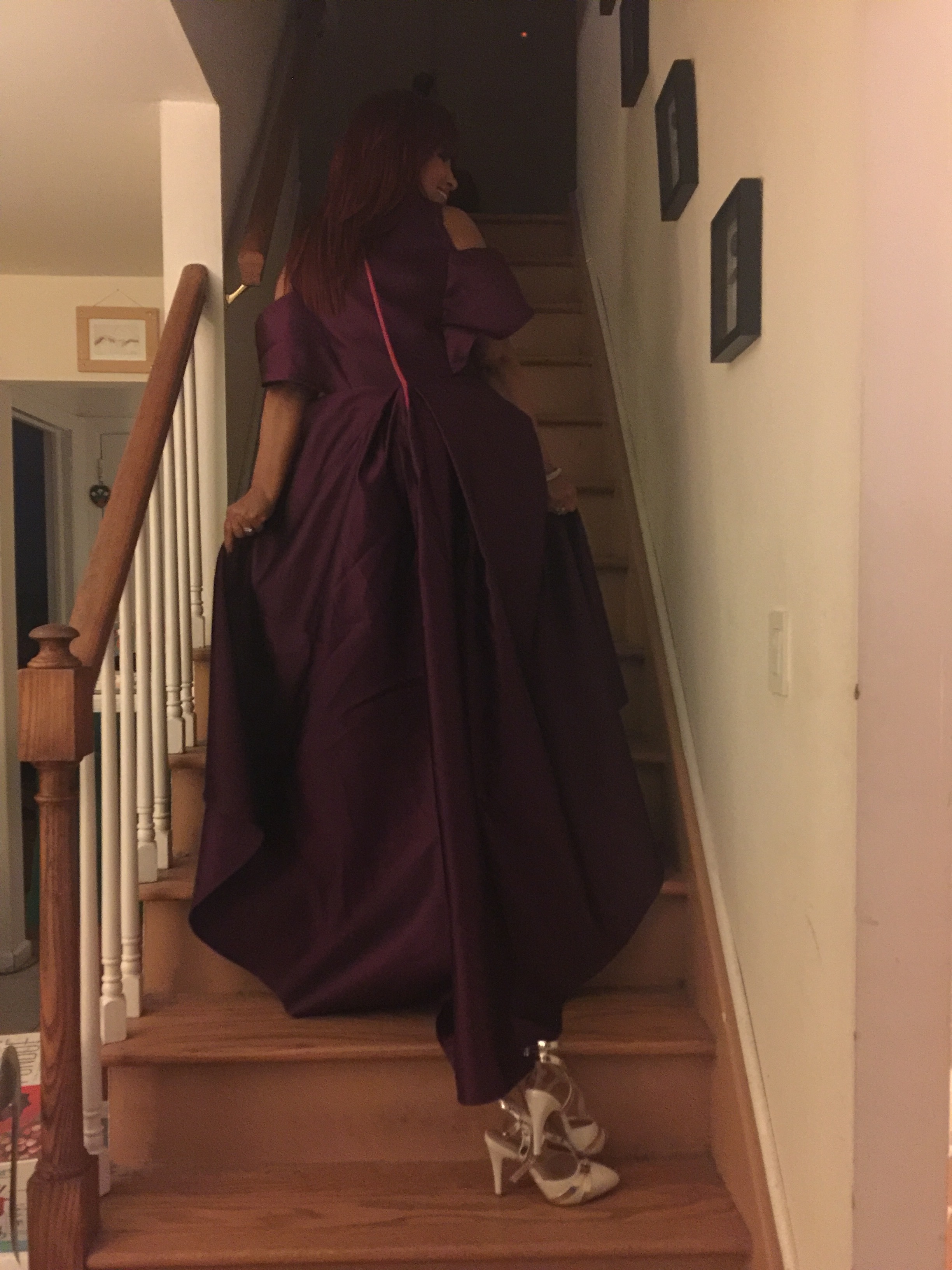 But, this gown is so amazing, and so comfortable, that I never want to take it off.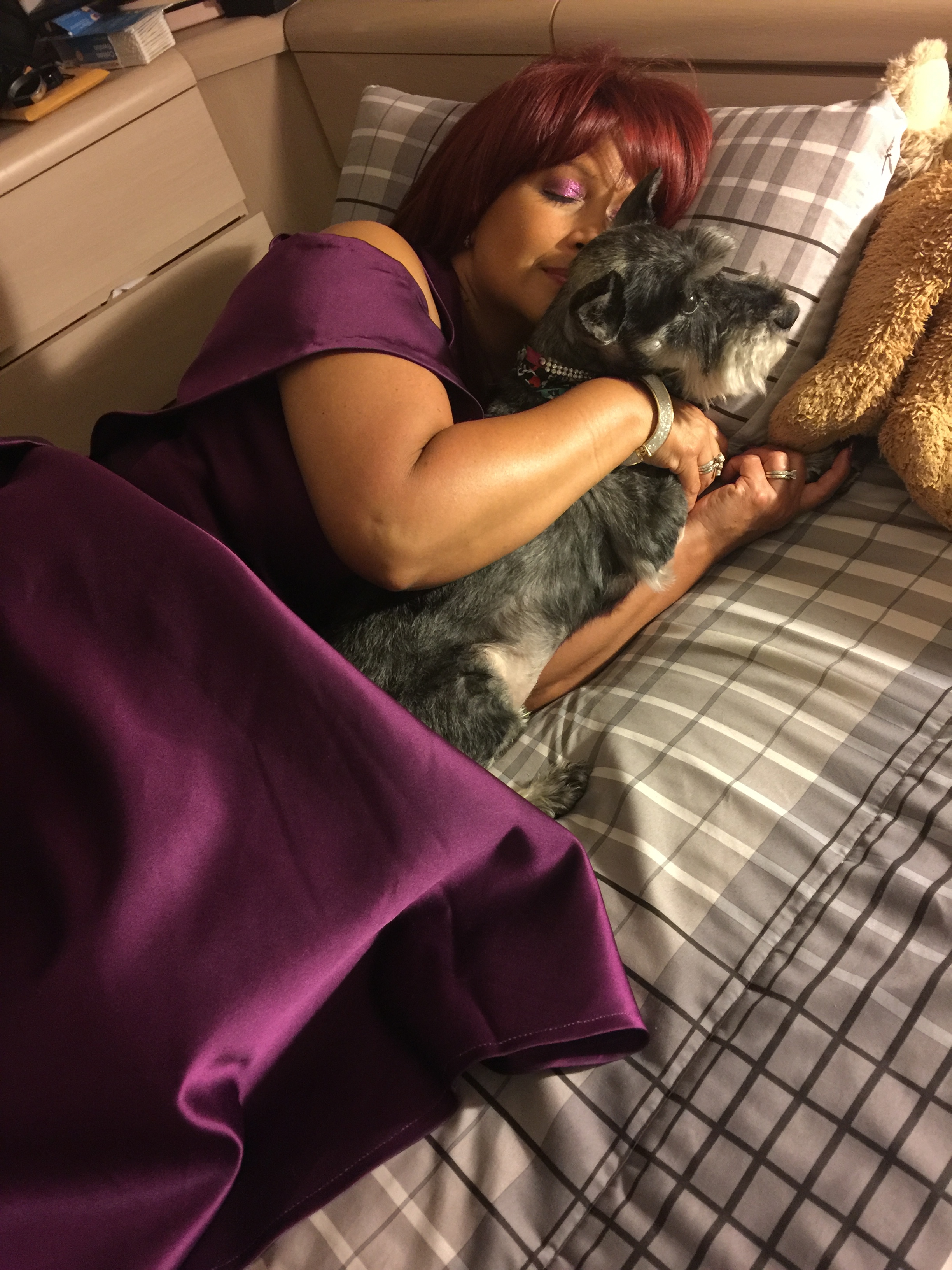 Thank you for sharing my fairy tale with me, and thank you so much to John Leon of John JNL Leon Fashion Designs for his special vision and incredible talent, making my Cinderella dreams come true. With John Leon, it's not just a gown, it's a fairy tale.
Remember that black and white sketch that started it all? Here's the finished color drawing that John prepared, and I'm honored to share it with you here.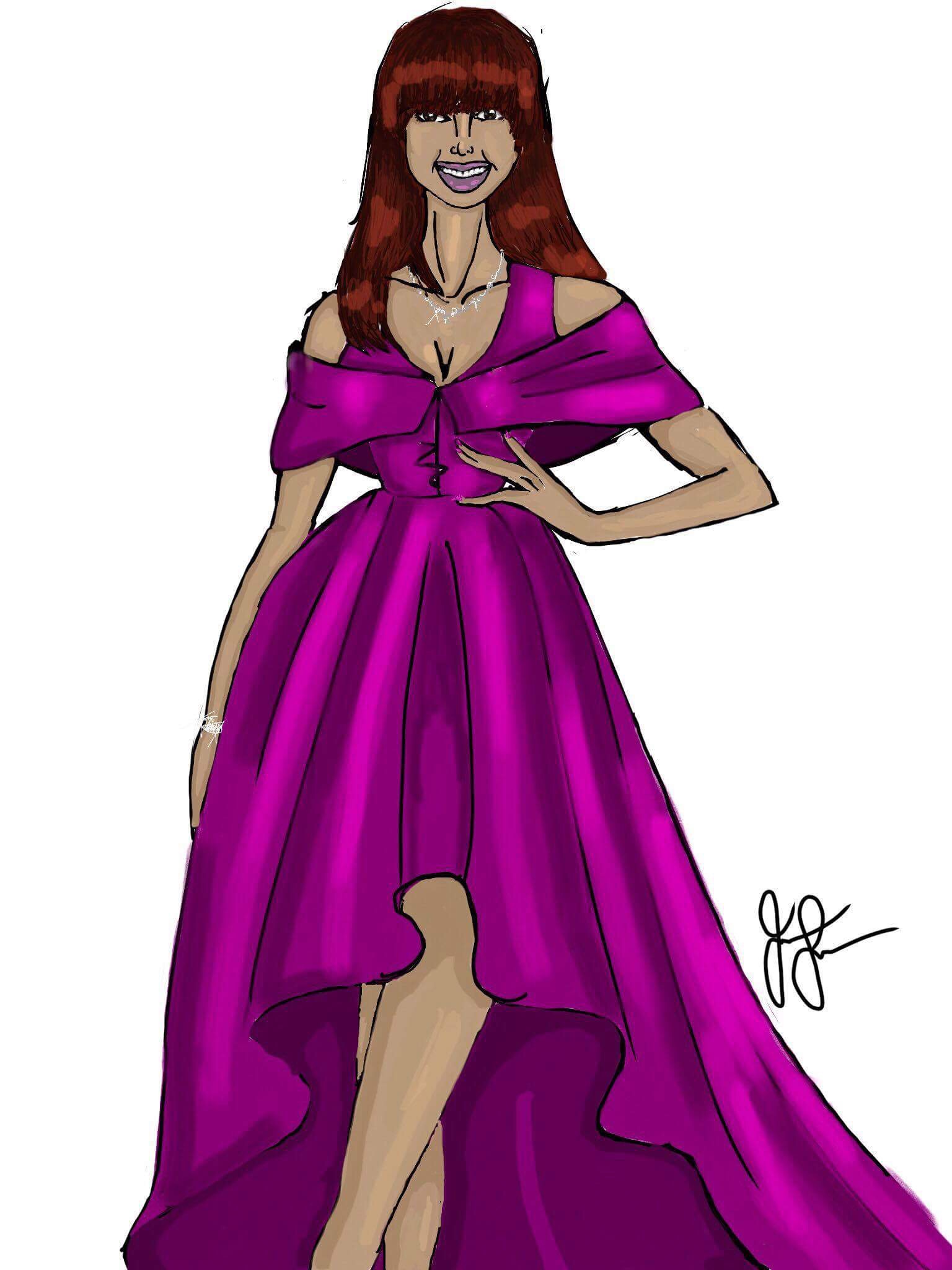 Want your own fairy tale? Follow John JNL Leon on Facebook at www.facebook.com/johnJNLleon/ and Instagram @johnjnlleon.
I'm excited to announce that John Leon will also be showing his Spring/Summer 2018 Bridal Showcase at Philly Fashion Week on Saturday, September 23! More information and tickets are available at www.phillyfashionweek.org.