I admit, I'm a total Elona Mitchell fangirl. I've seen her work as a model, where she always kills it with a true natural presence on the runway. However, her modeling work is only a precursor for where she really shines. She's an accomplished visual artist, and she brings her talent to the runway, as a fashion designer showcasing a diverse range of looks.
When she kicked off the Saturday night show for Atlantic City Fashion Week Season 12 at the Showboat Hotel in Atlantic City on Saturday, February 17, they couldn't have picked a better collection to start things off in a big way. Her hand-painted work, unique way of cutting fabrics, and the edgy vibe she brings to everything she does, is always memorable. In her third collection, she mixes both cute urban styles for young kids, along with gritty, hardcore takes on music, comics and pop culture. She's so creative and has an amazing energy that's great to be around. I always love it when I see her, and she picks me up two feet in the air!
I'm especially excited to now have my own Elona Mitchell original! She took one of my denim jackets, and designed the most perfect teddy bear holding a heart, to transform it into a work of art that I'll treasure forever. Now I need to figure out the best place to wear it so I can take photos, photos, photos! Thank you, Elona!
Here are some of my photos from this collection. The work is amazing and it was a pleasure seeing it live!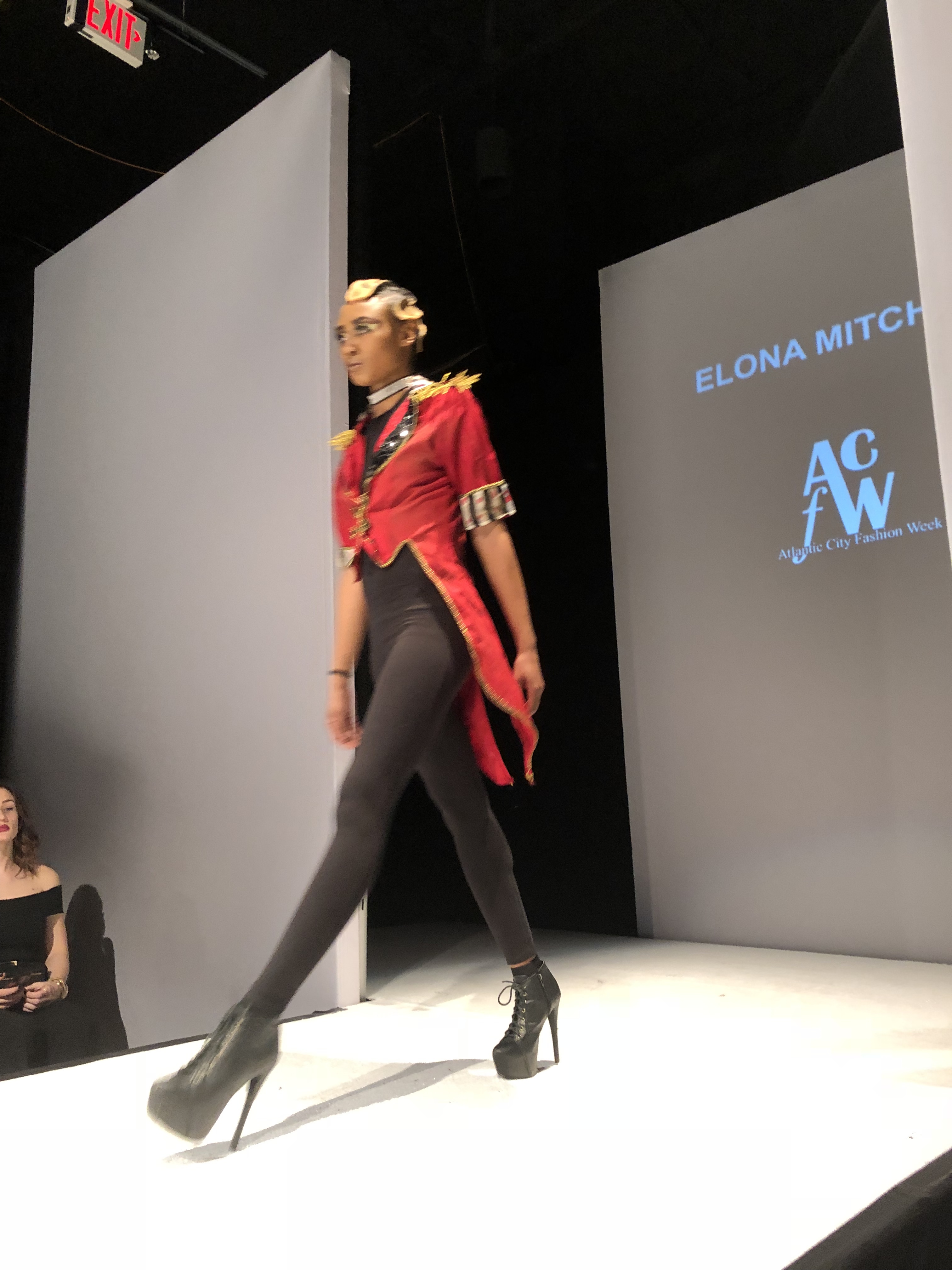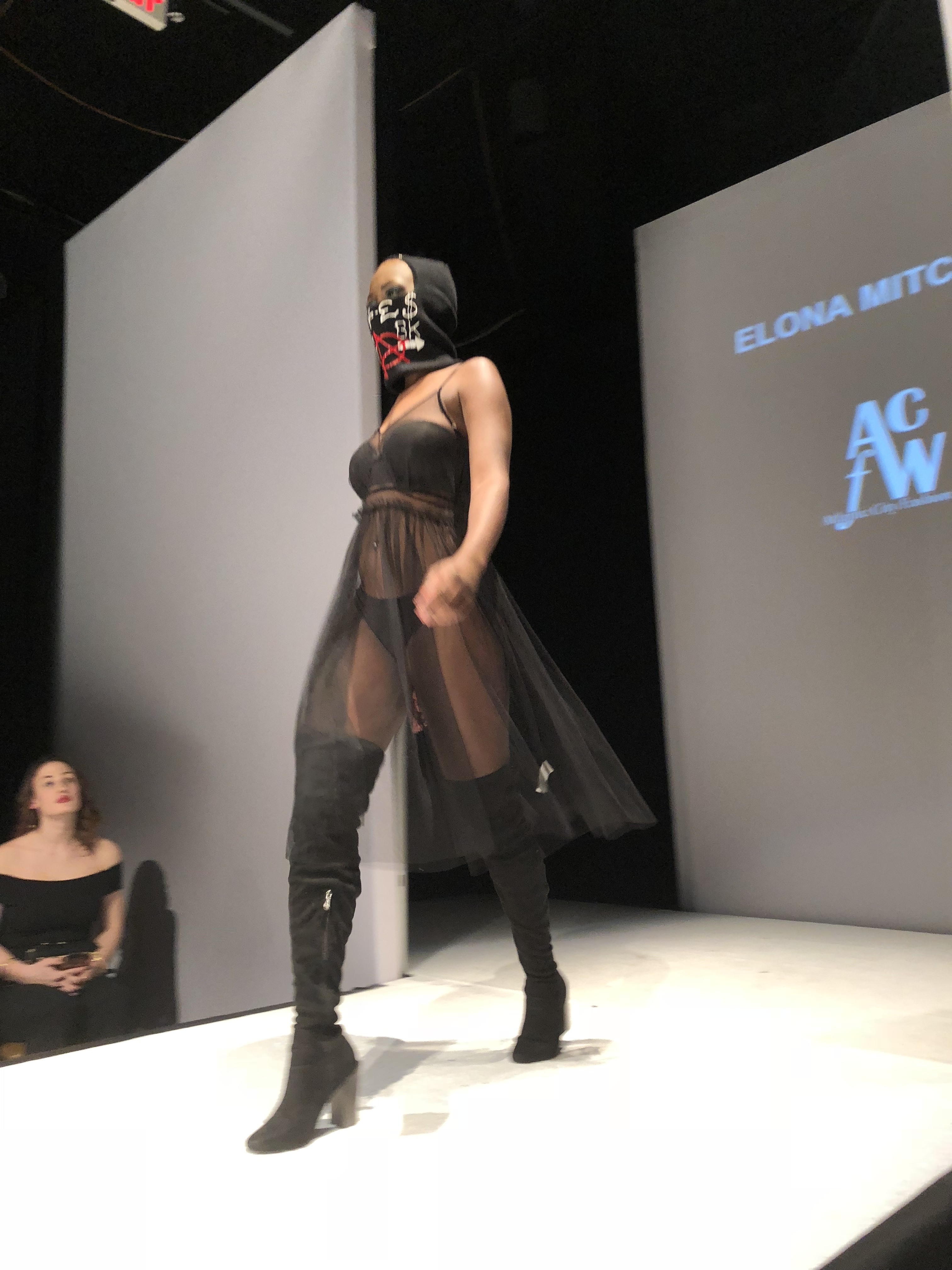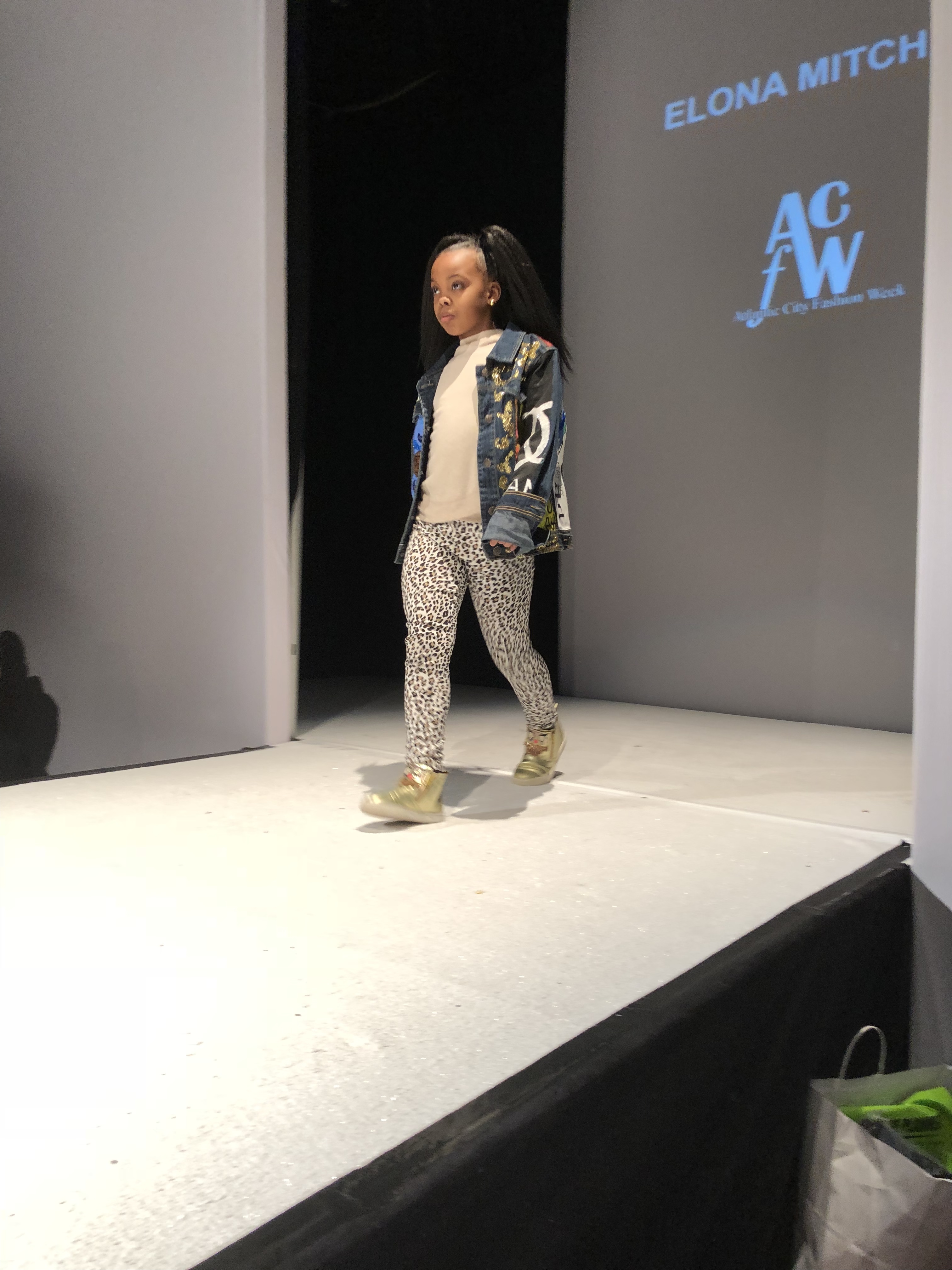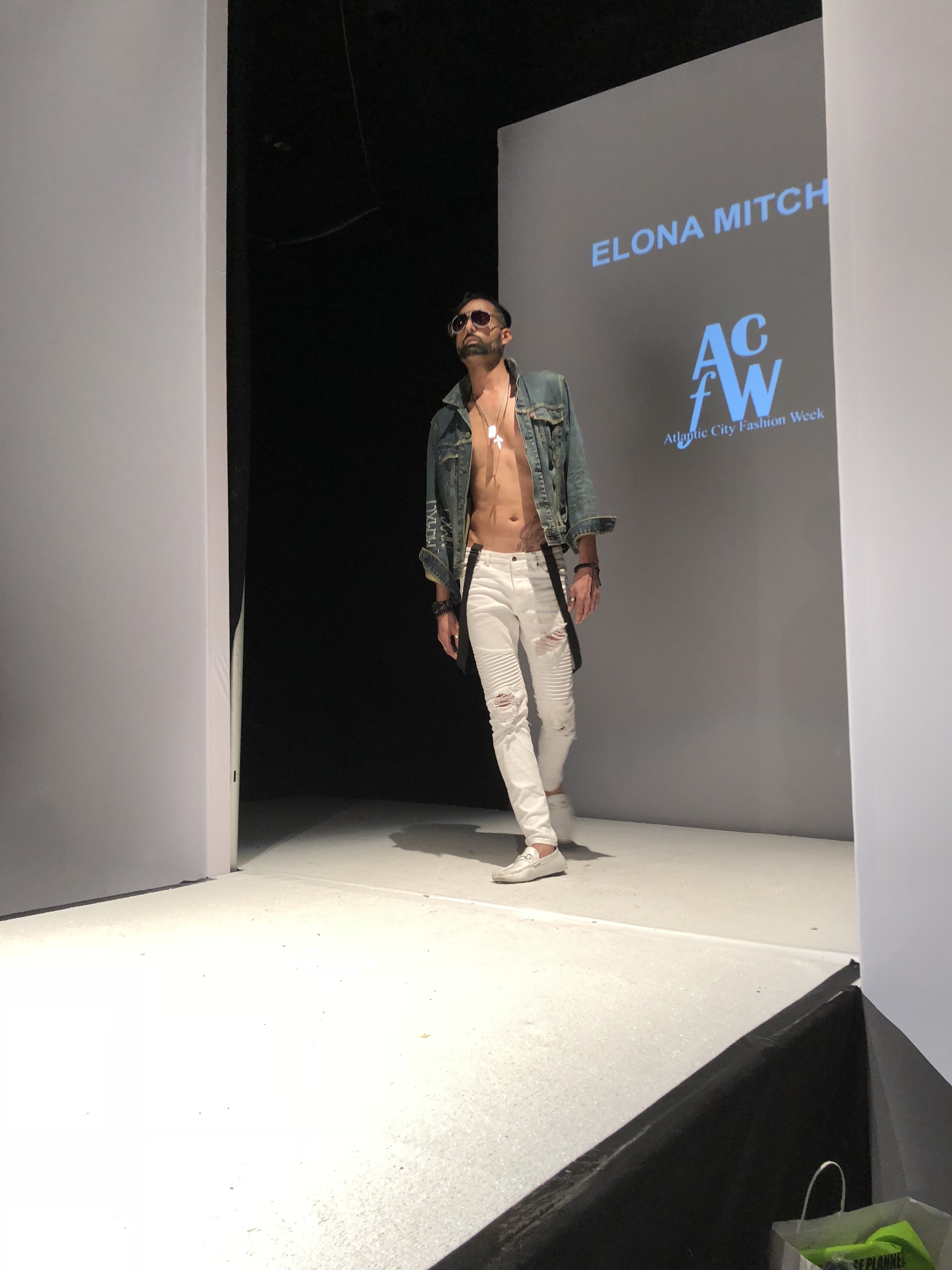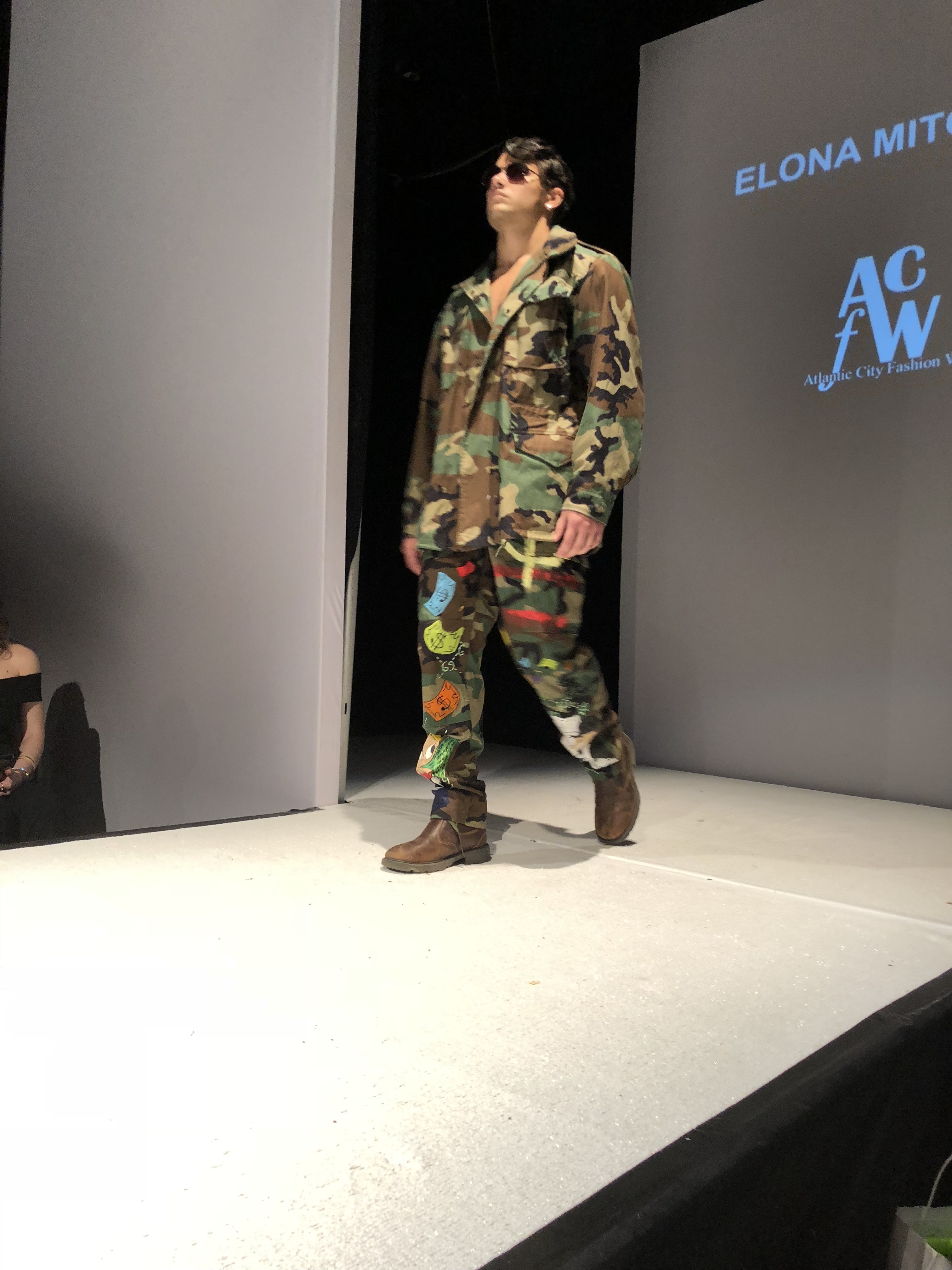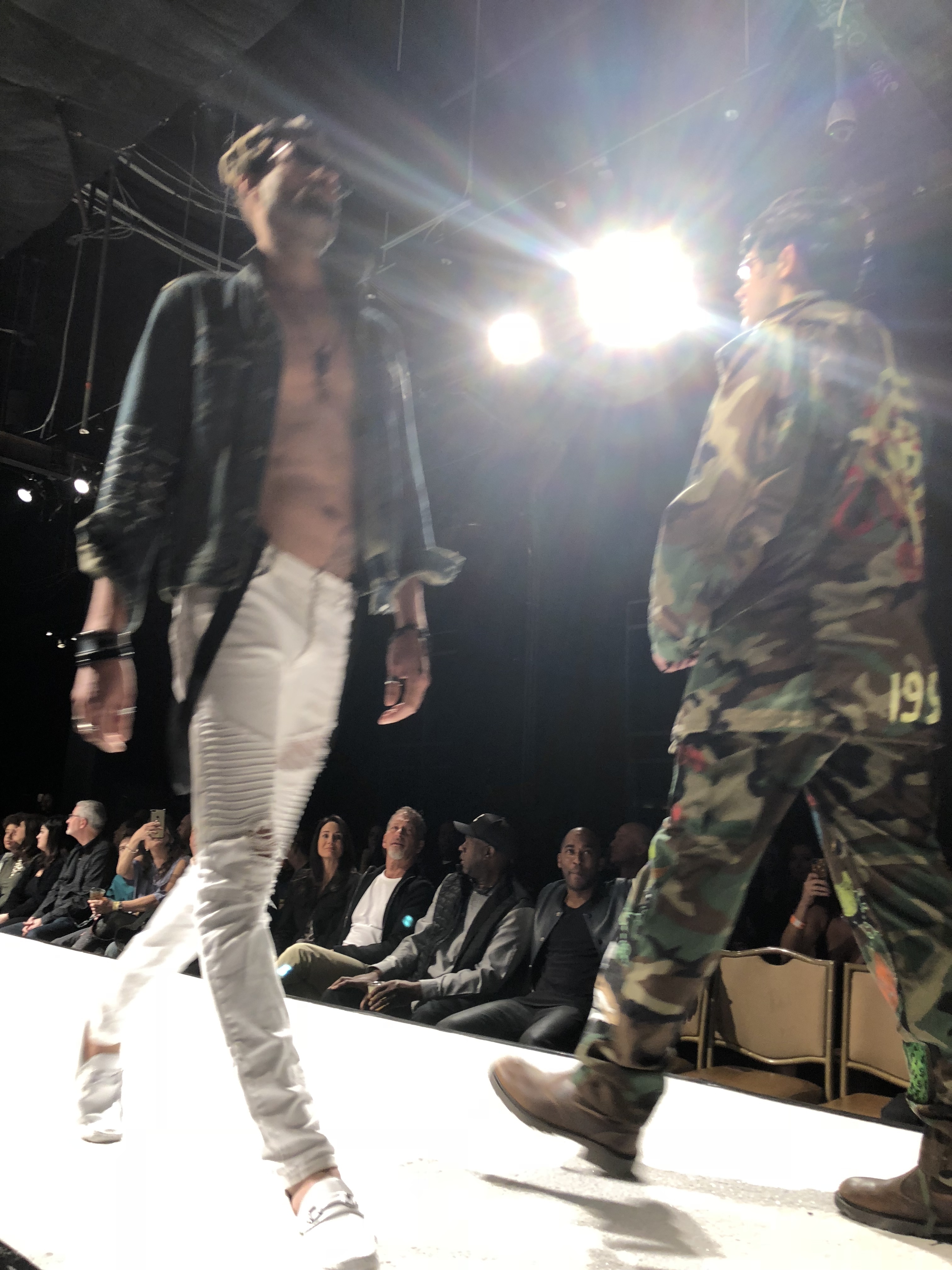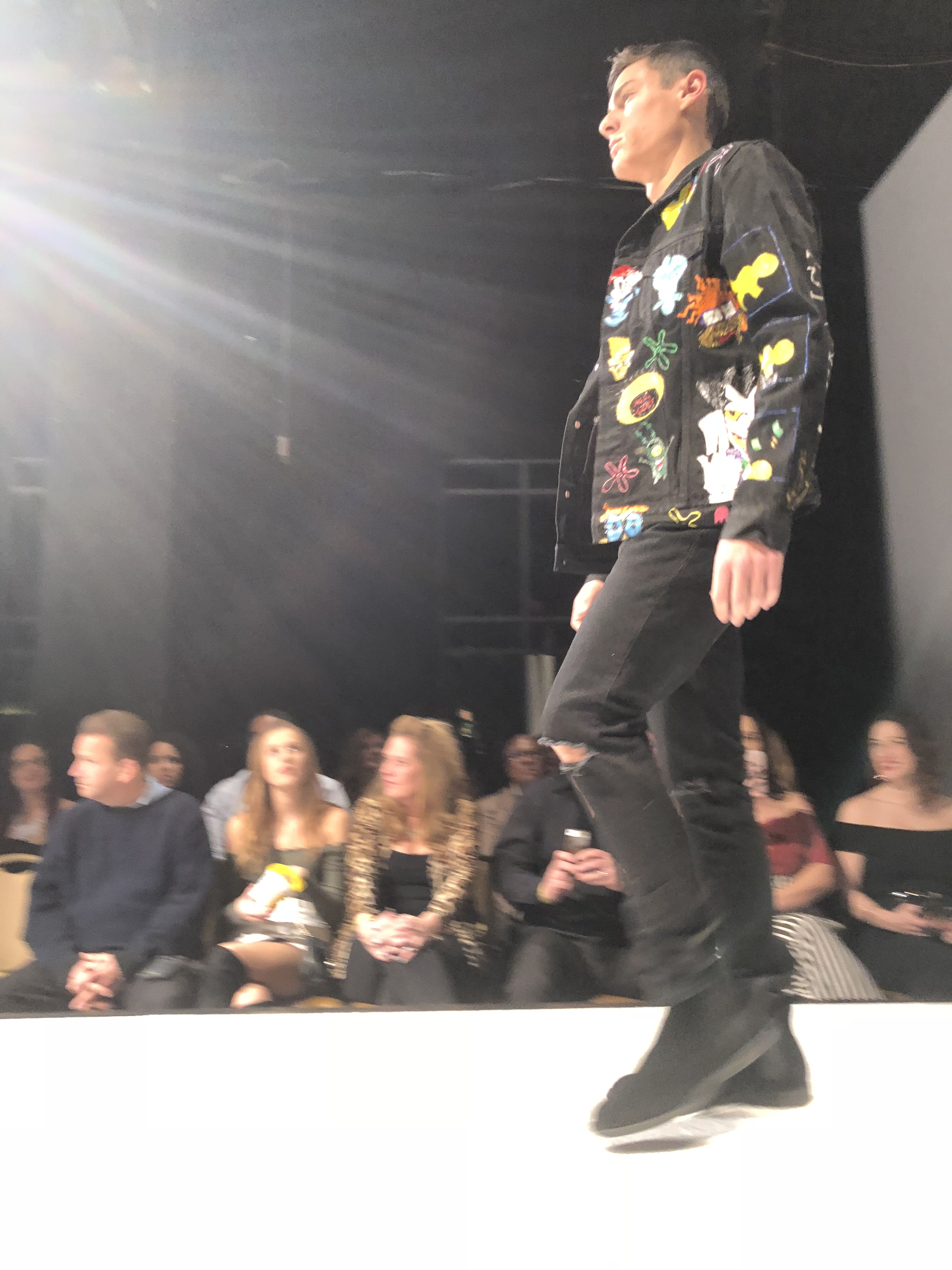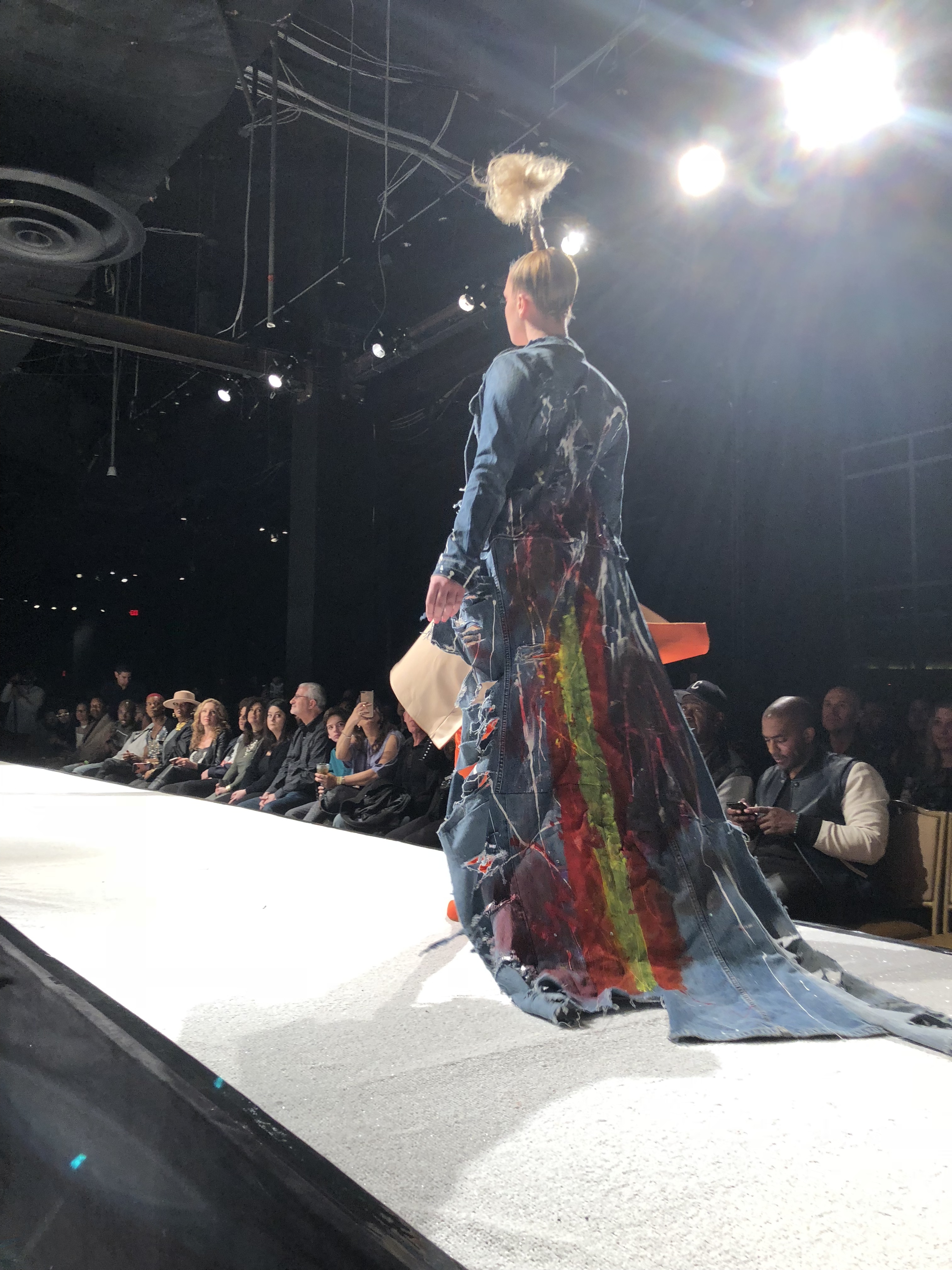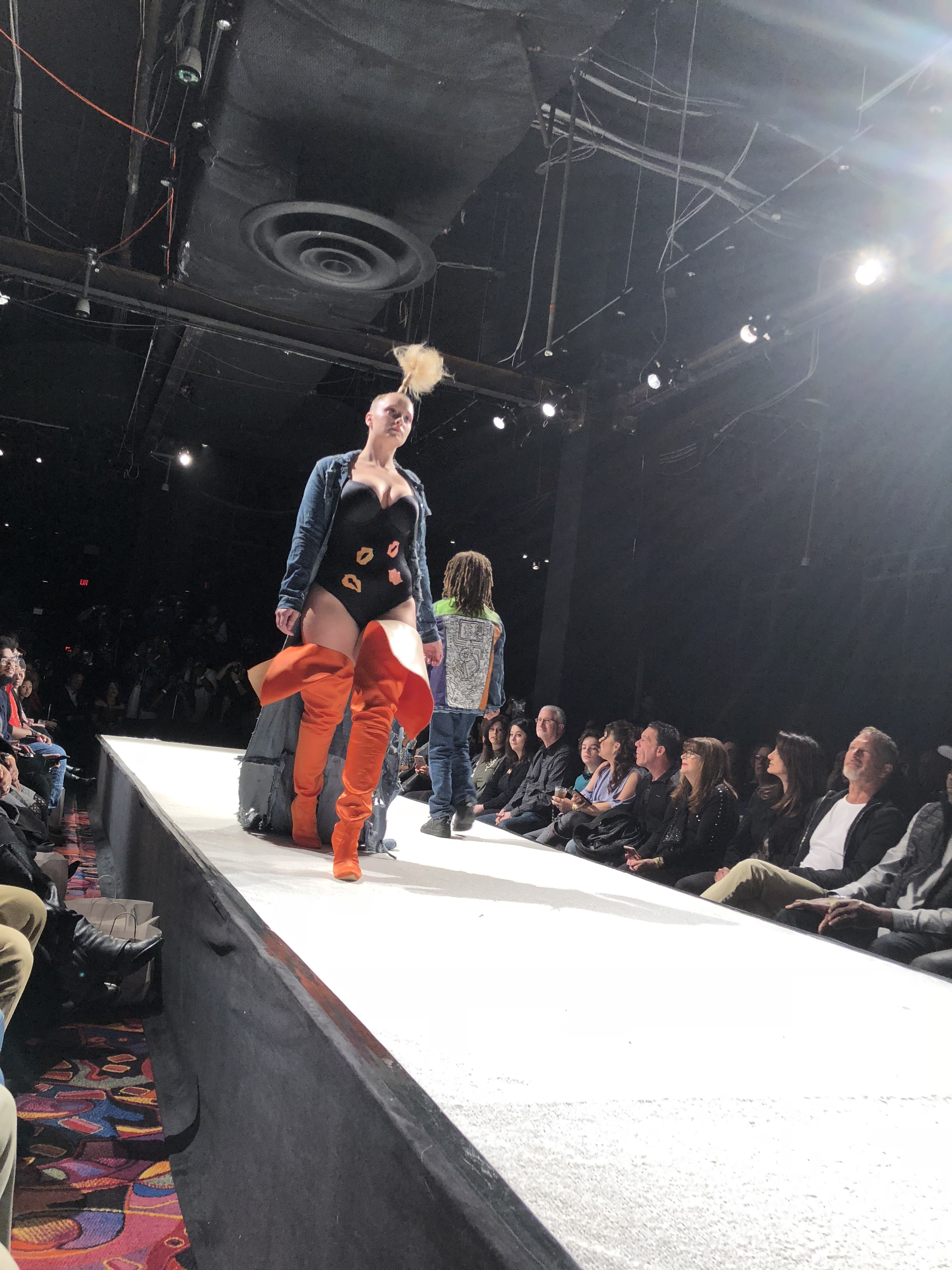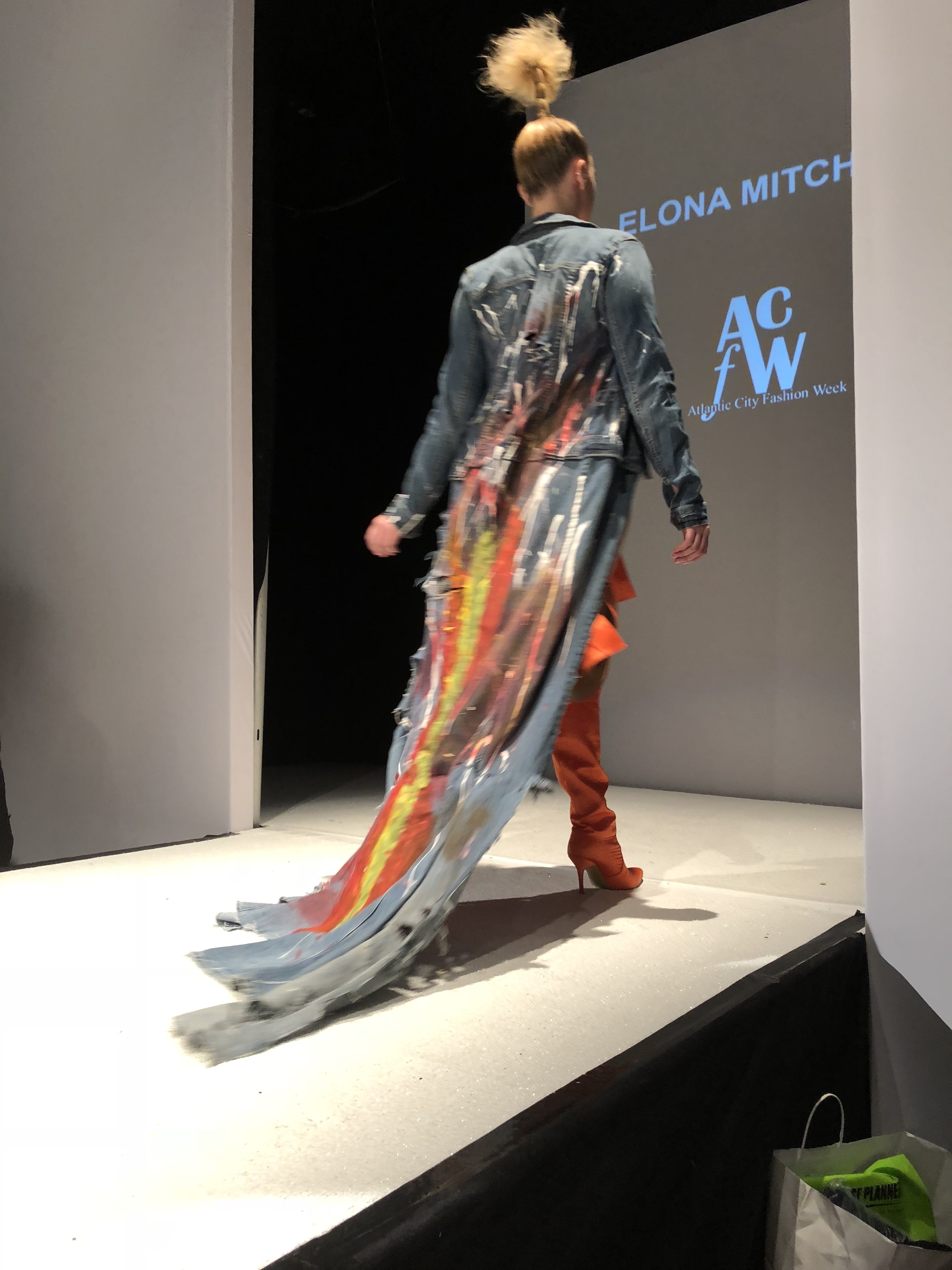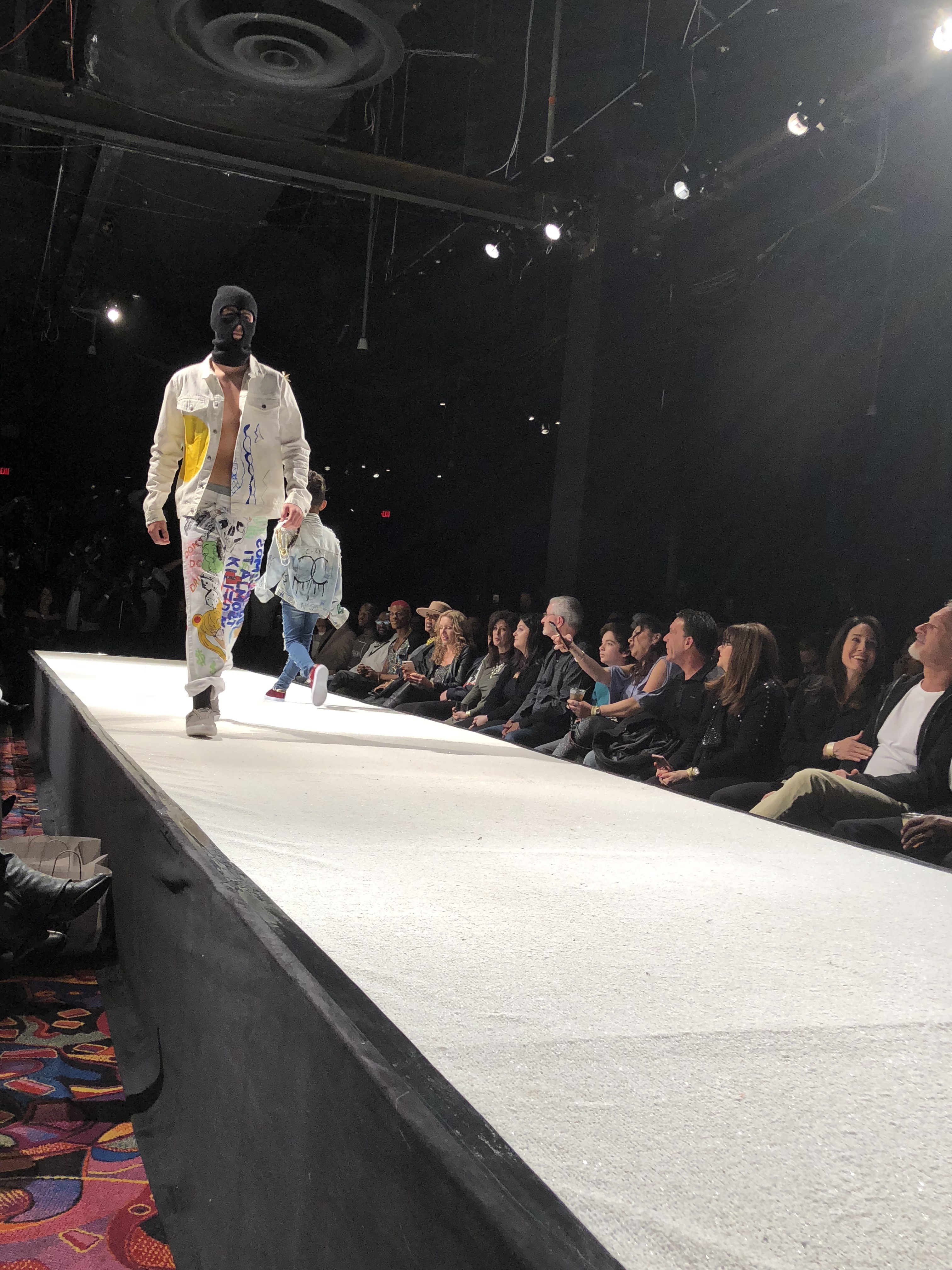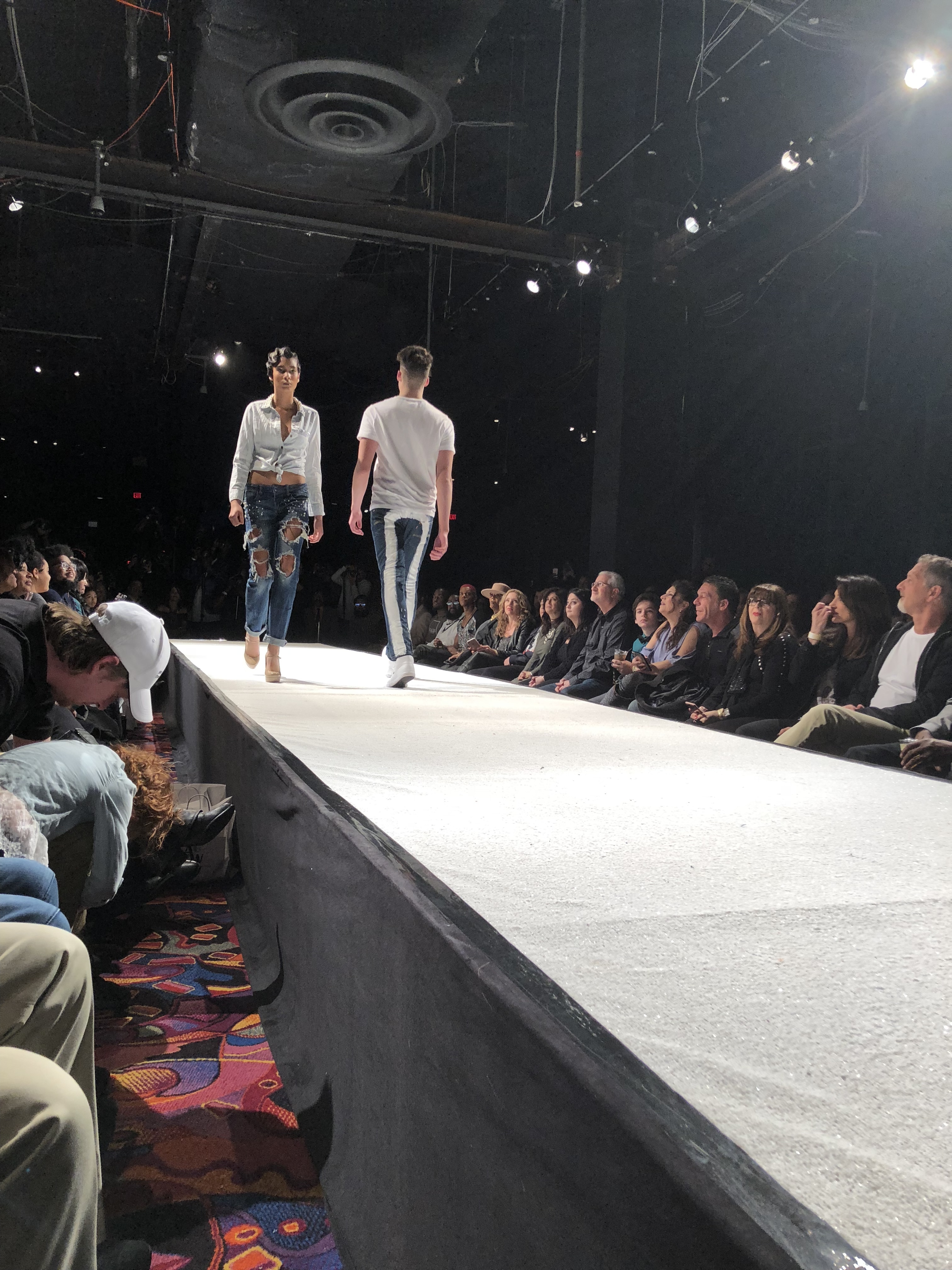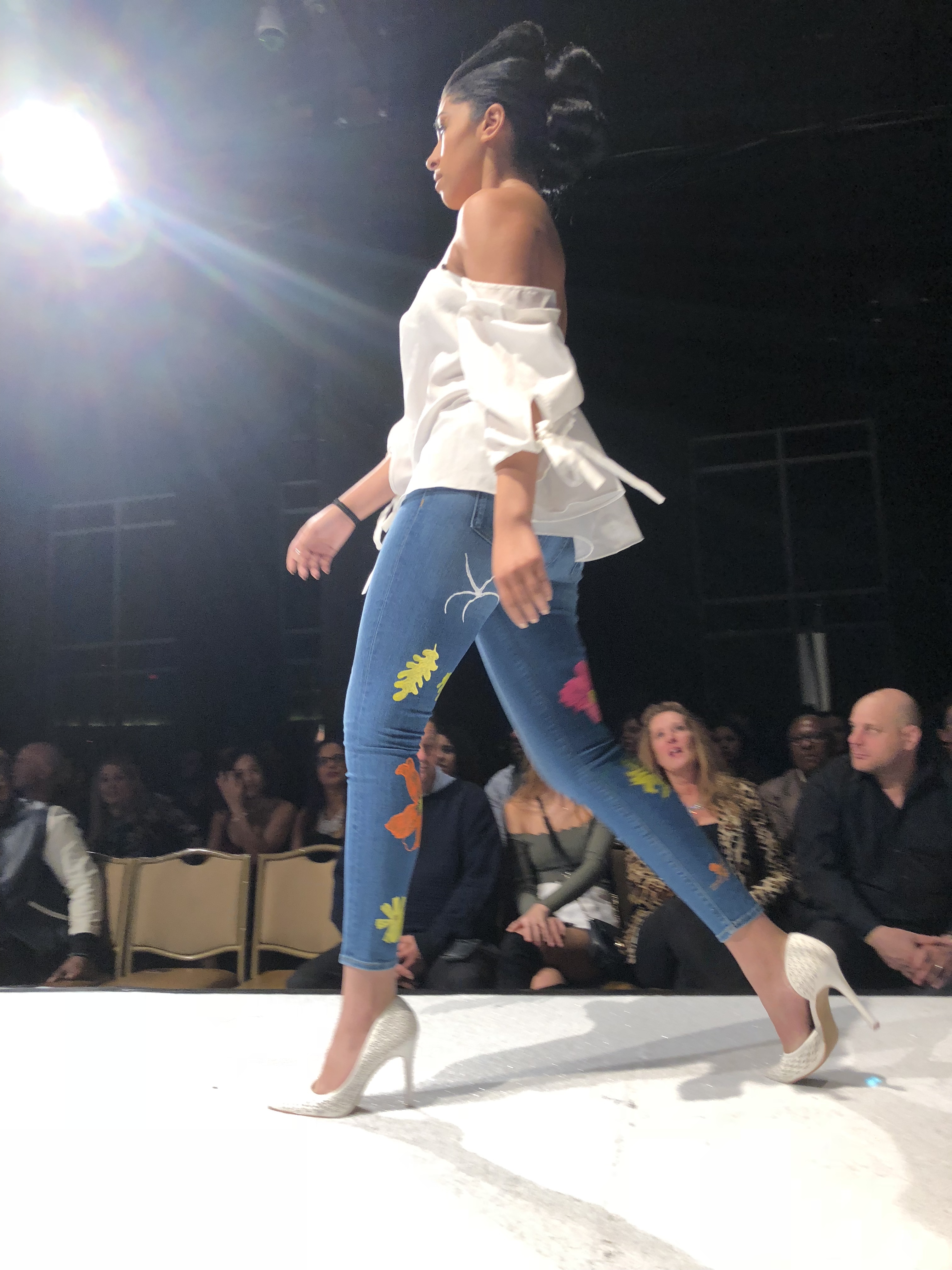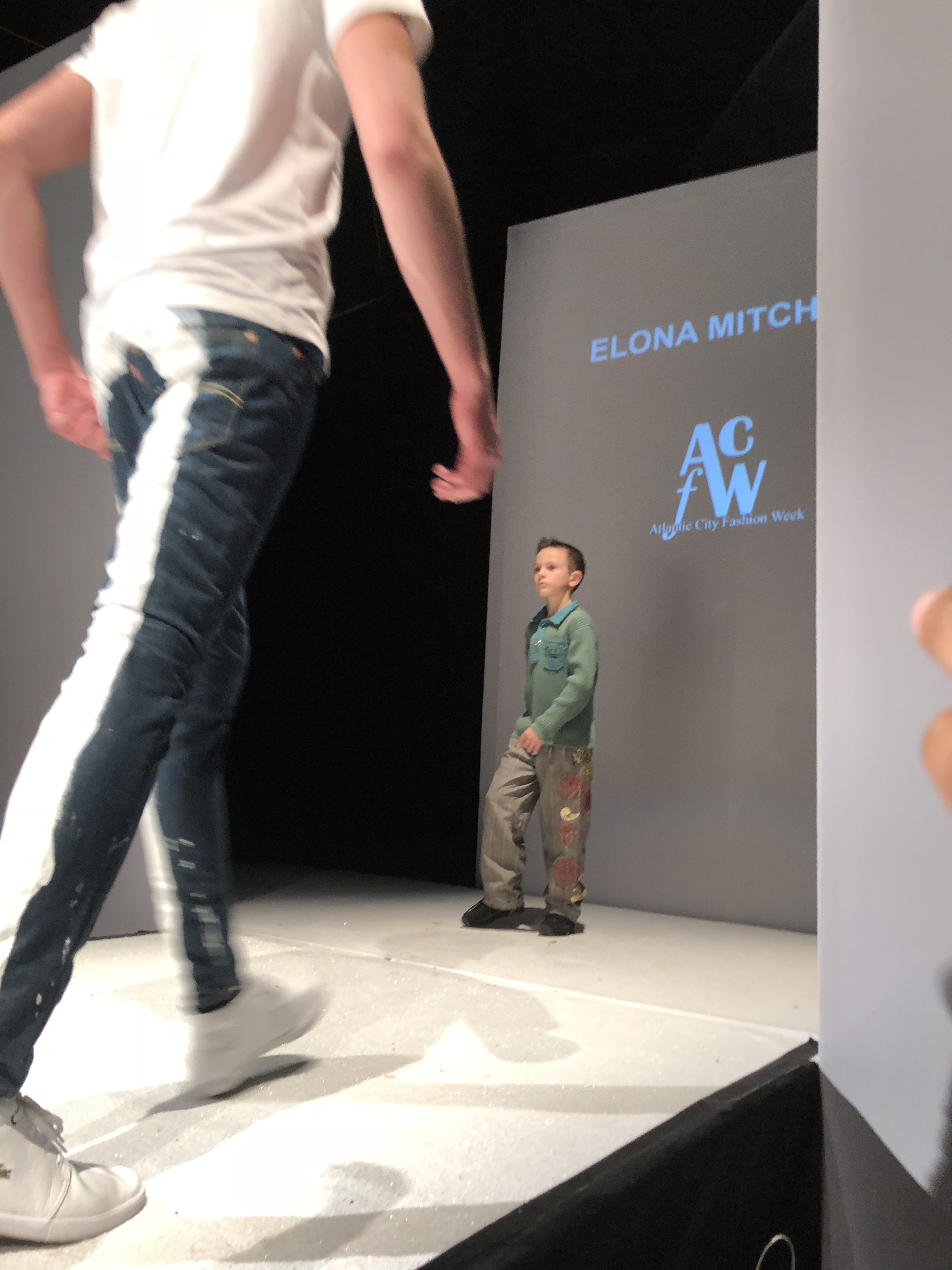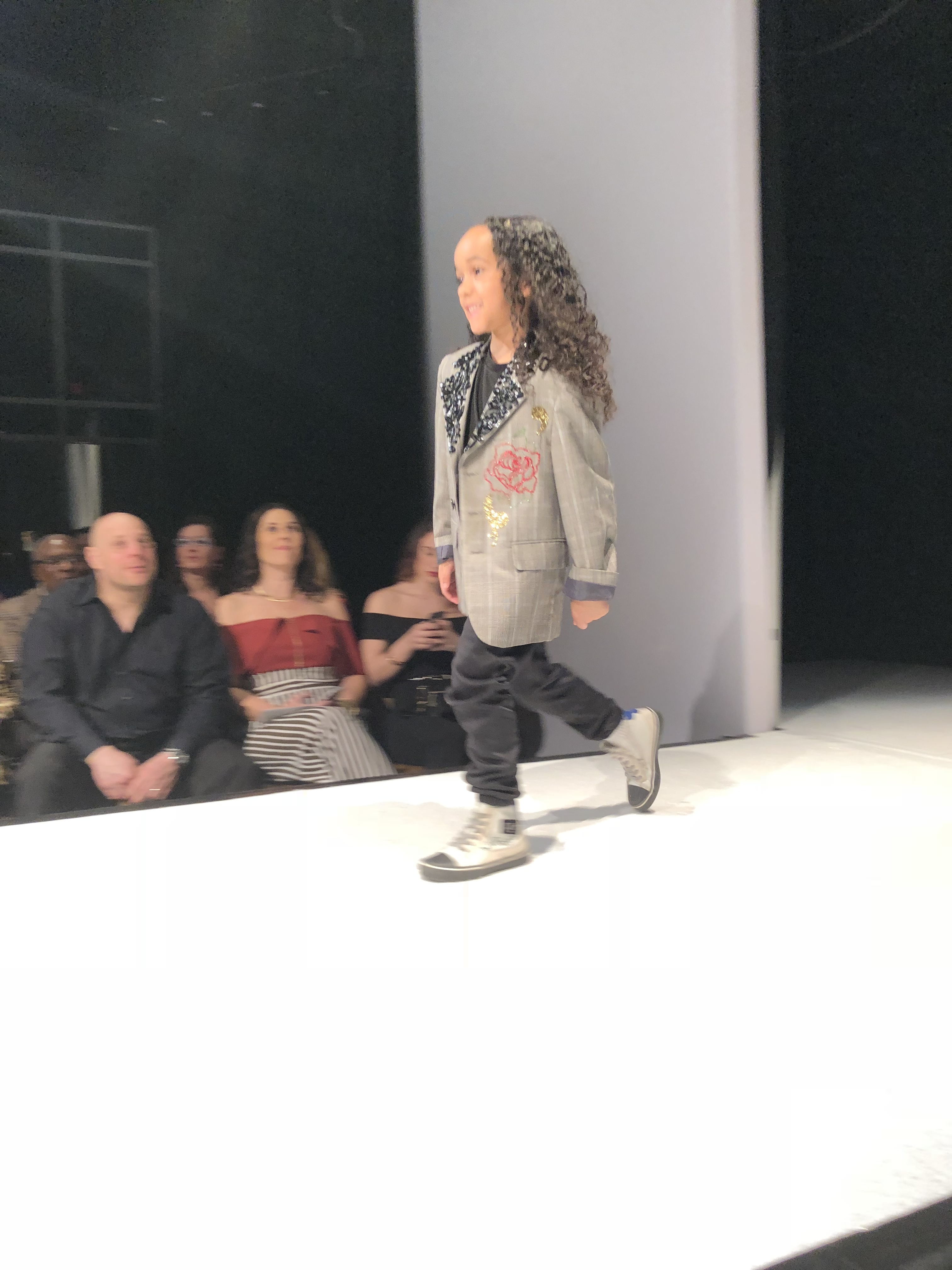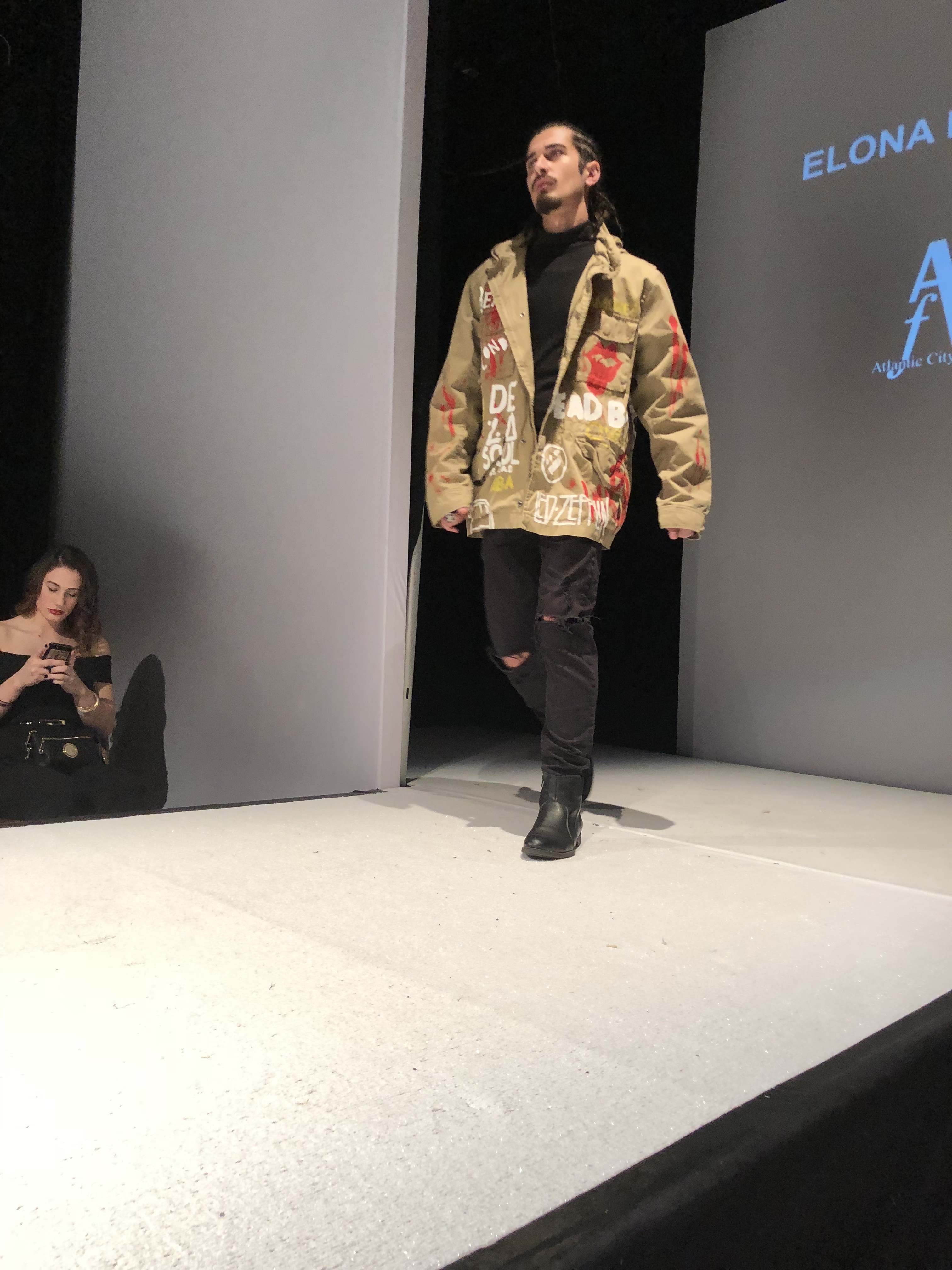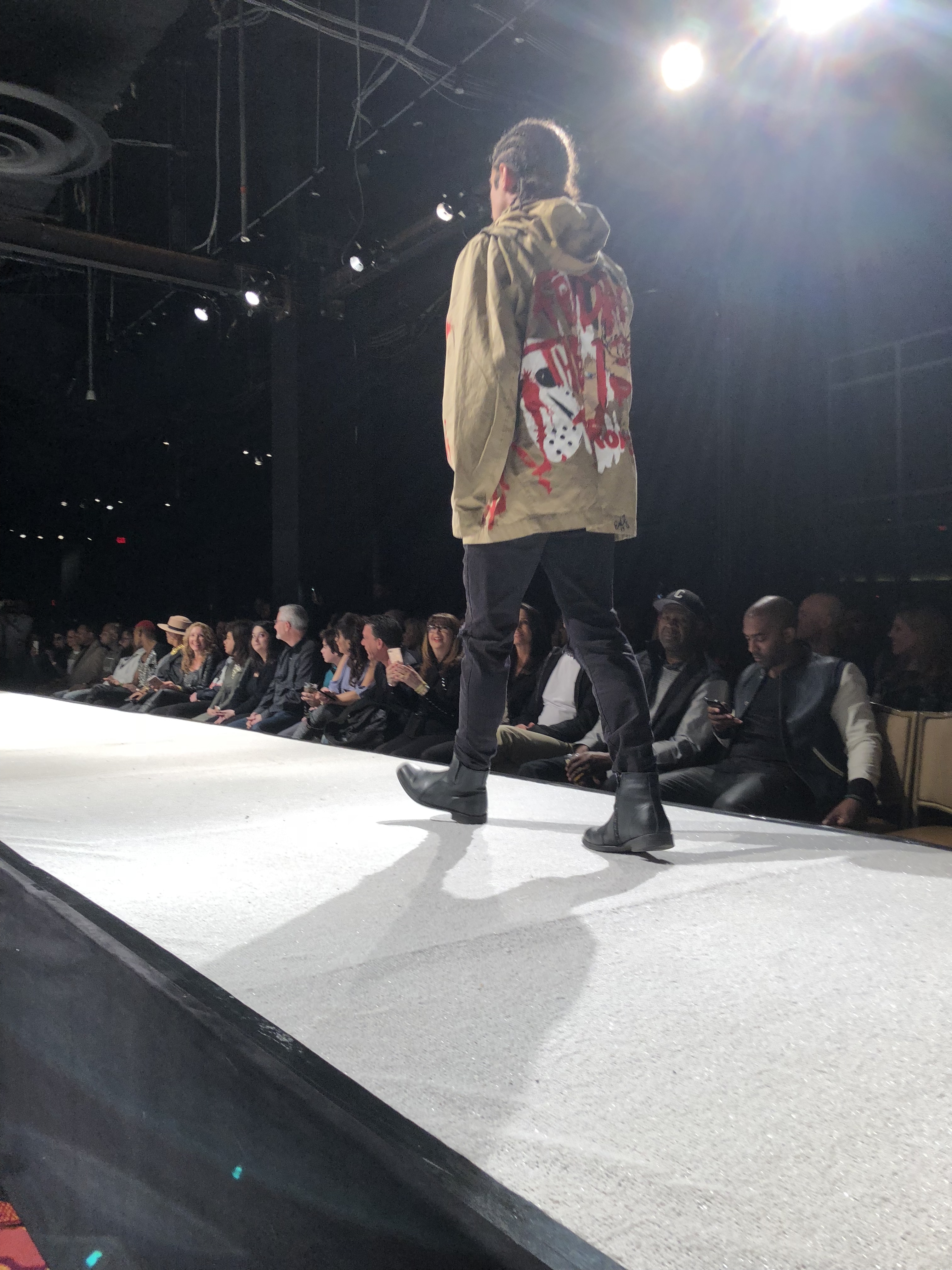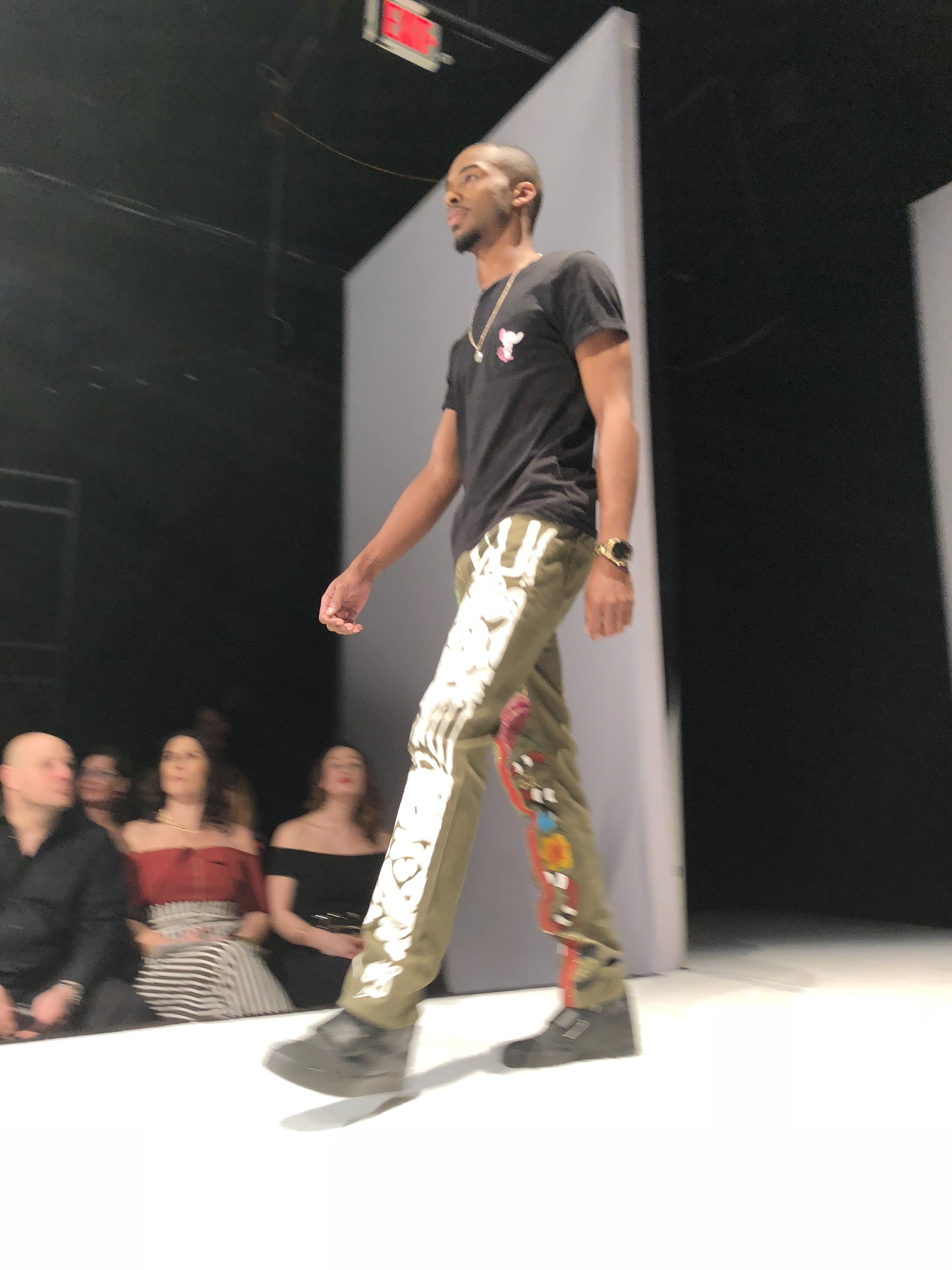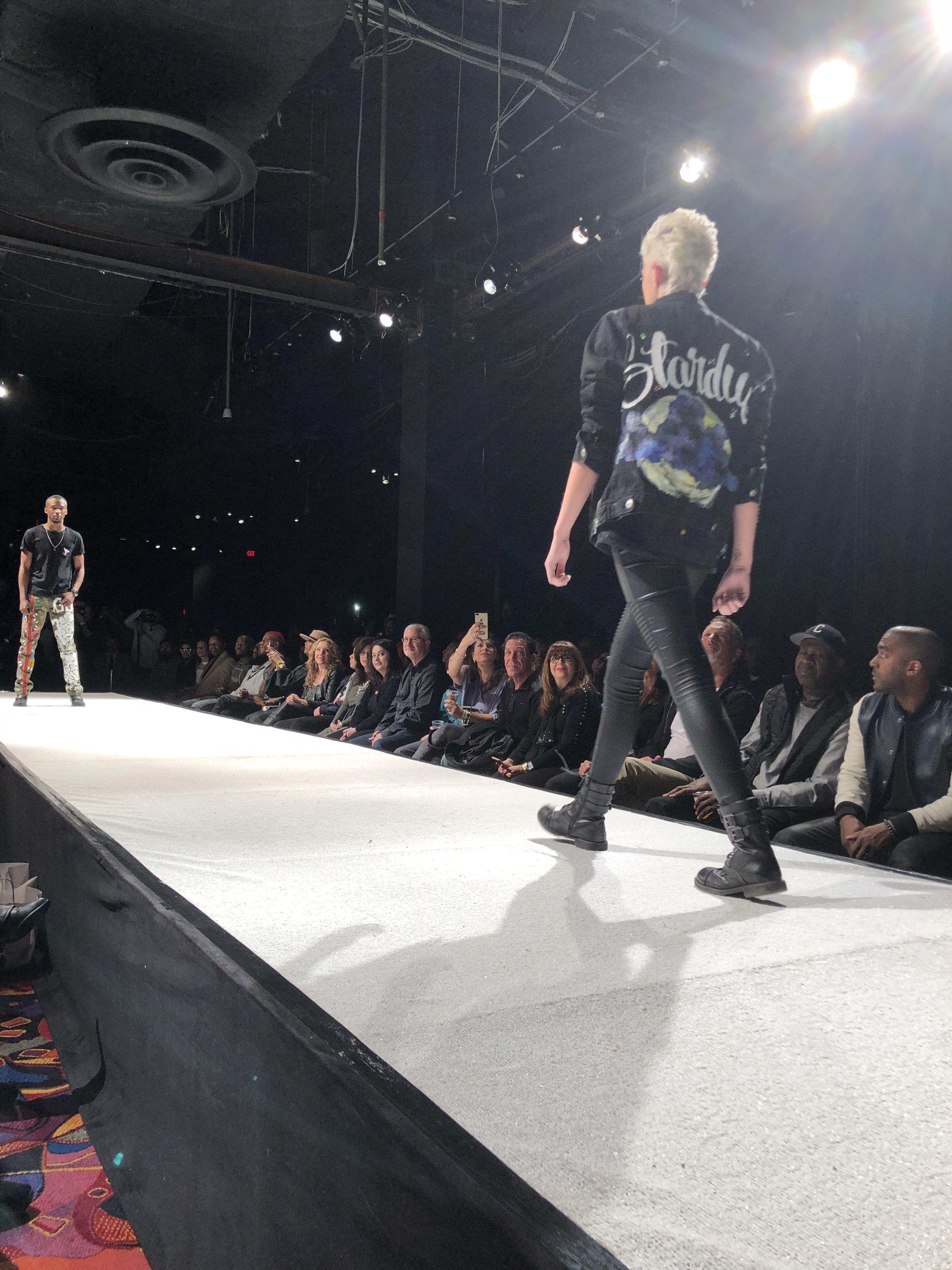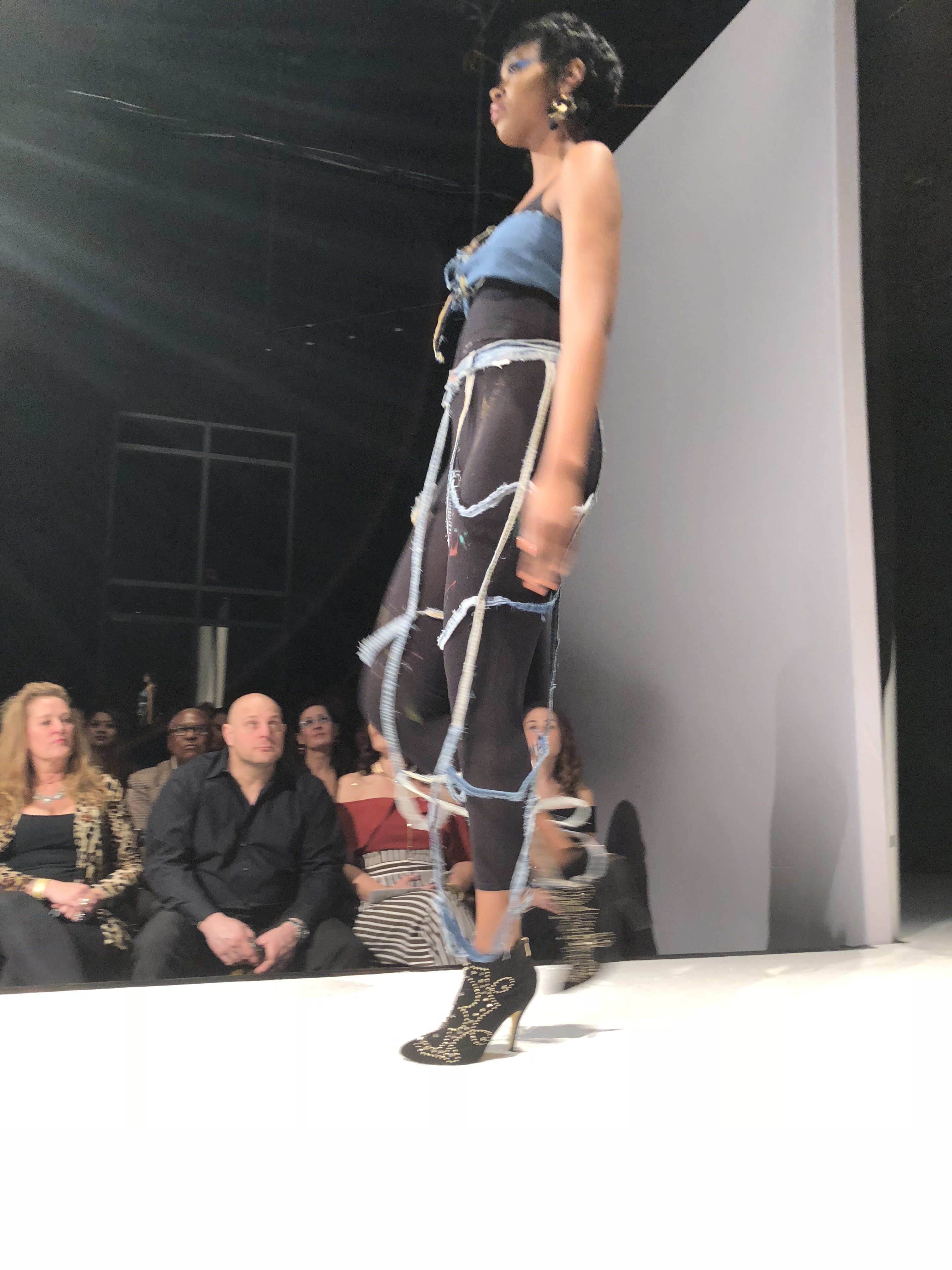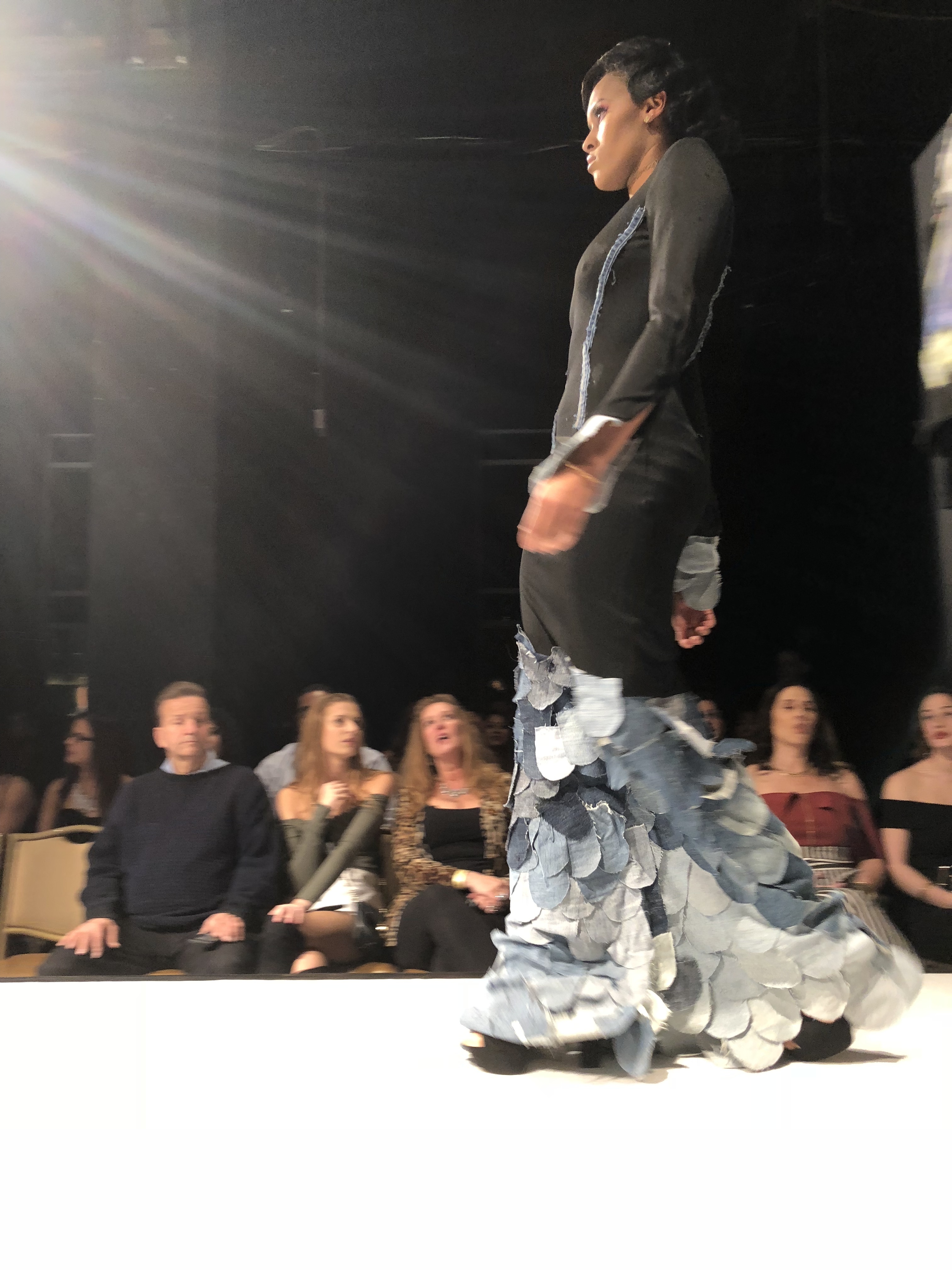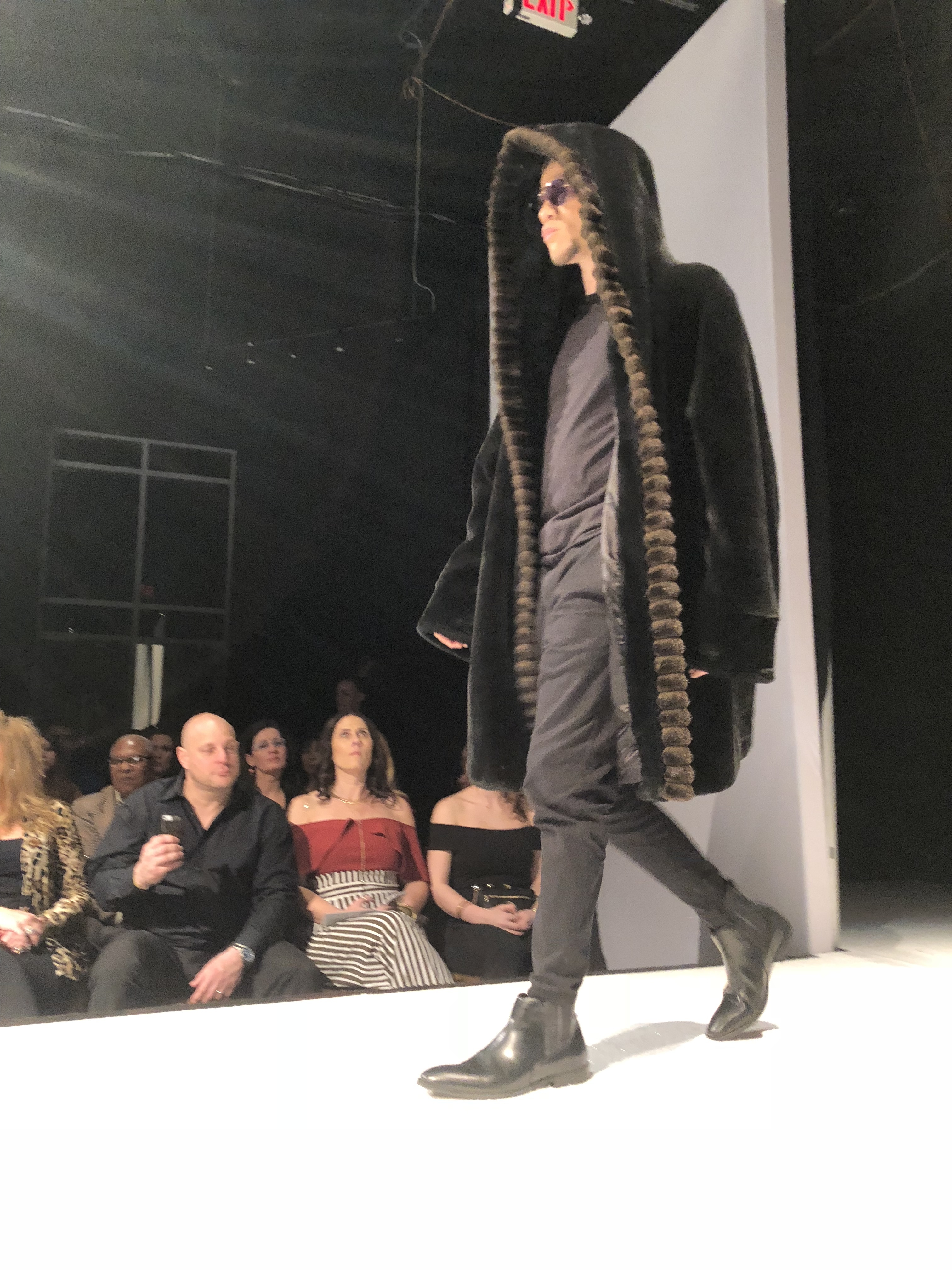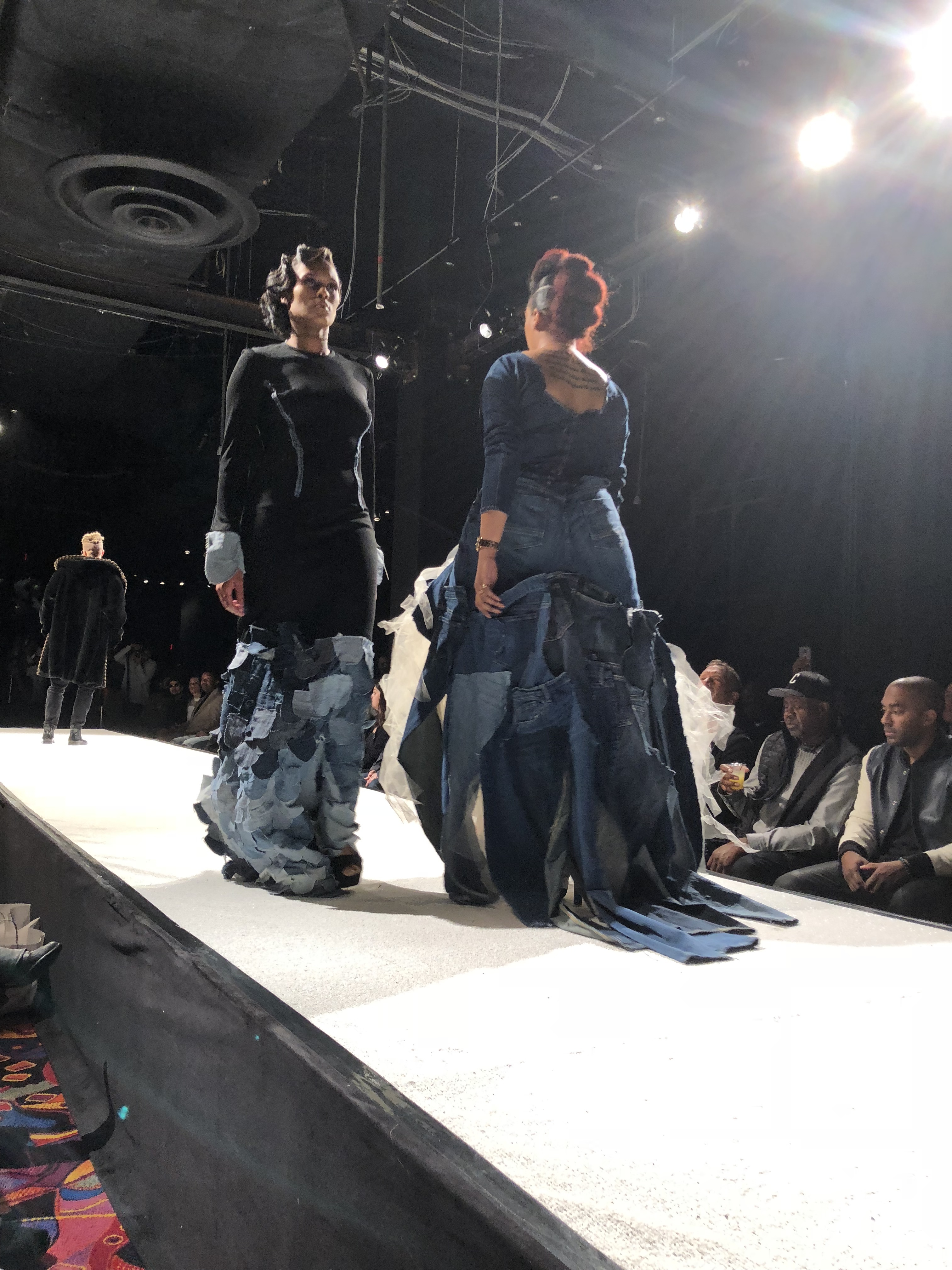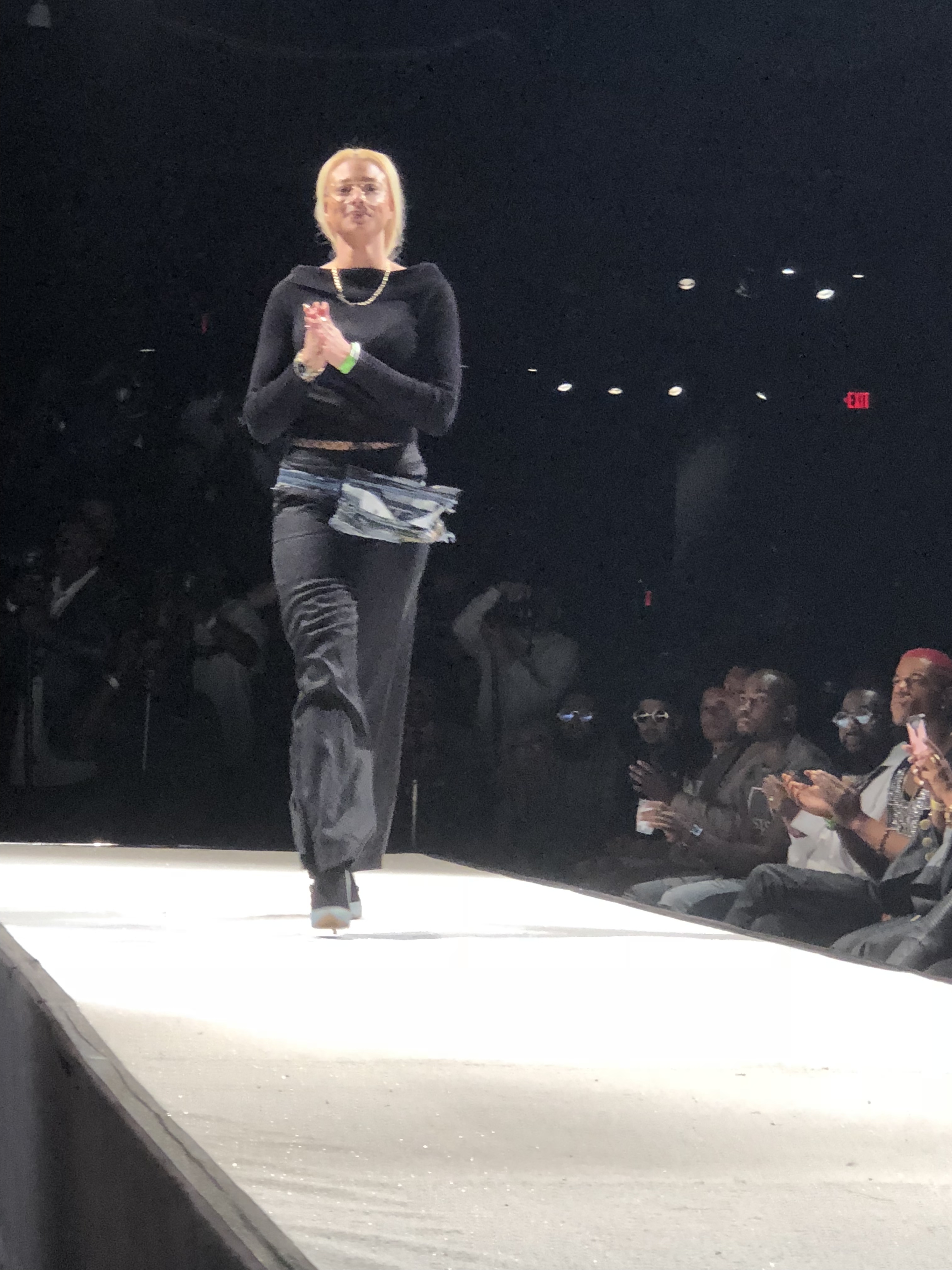 My one-of-a-kind Elona Mitchell teddy bear jacket!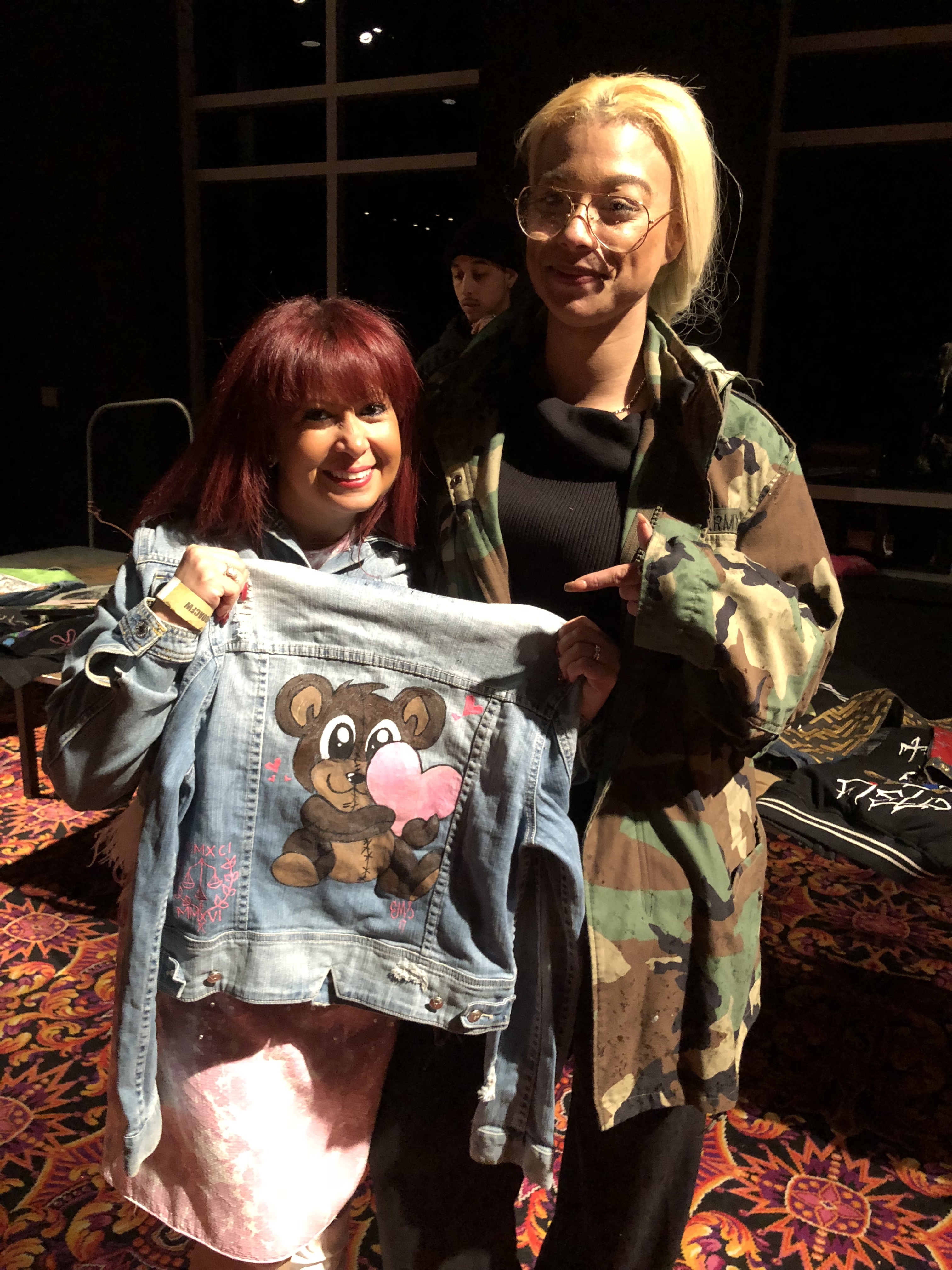 I told you she picks me up when she sees me. She can hold me up there forever!